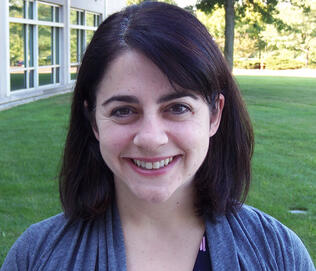 Caroline Carnevale FNP, MPH, AAHIVS is a Family Nurse Practitioner and has been working in the field of HIV/AIDS in New York City since 2002.
First working as a HIV case manager to HIV positive individuals in need of support.
Then Caroline attended Columbia University to obtain her RN/BSN with a subspecialty in HIV primary care and also obtained her MPH from the Population and Family Health Program at Mailman School of Public Health.
Caroline was a New York City HIV Clinical Scholar following graduation and worked at Bronx Lebanon Hospital in HIV primary care.
Caroline presently works at New York Presbyterian's Comprehensive Health Center and Project Stay providing HIV primary care to youth and adults. She also has recently been working with NYC's efforts to End the Epidemic by facilitating the start of PrEP/PEP and HIV Prevention Program at NYP for those individuals at high risk of acquiring HIV.