Financing Your Education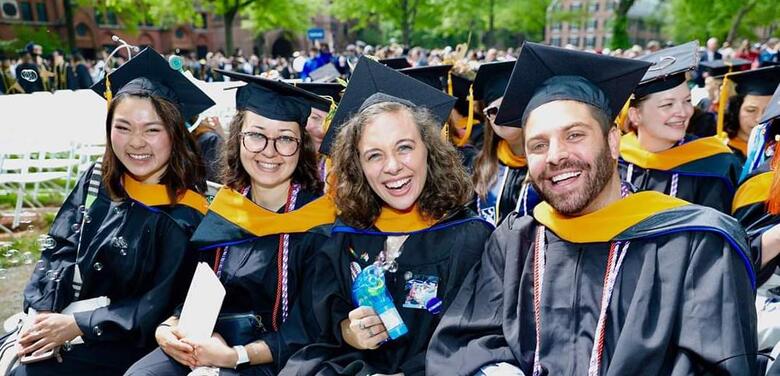 The Office of Financial Aid at the Yale School of Nursing is here to help you start your journey of becoming one of the next Nursing leaders in this in-demand field.  We are committed to helping you identify the resources you need to help make this world-class education more affordable. 
Updates:
Announcing the YSN Community Scholars Program!
YSN is pleased to announce a new scholarship program providing up to 5 incoming Fall 2023 students complete remission of tuition, fees and health insurance along with an annual stipend of $20,000. The Community Scholars scholarship offers financial support to select students demonstrating significant past academic and/or professional success, who share a commitment to working with underserved communities and reducing health disparities among them, and show great promise as future leaders of and advocates for the YSN mission of better health for all.   For more information, please see here.
Merit-Based Scholarships
We are a community of future nursing leaders and ground-breakers. To help make this education possible for those future leaders, YSN offers program scholarships to many of the outstanding applicants who demonstrate an outstanding academic record and strong leadership potential in nursing. YSN competitive merit based scholarship aid is awarded through the admissions process. All of our incoming students both domestic and international, are equally considered for aid through a holistic review process. There is no separate scholarship application to be considered for merit-based YSN scholarships.
Need-Based Scholarships
In addition to merit-based scholarship funding, YSN also awards scholarships to those who demonstrate financial need.  In order to be considered for this type of funding, applicants who are US citizens or permanent residents must file a Free Application for Federal Student Aid (FAFSA) in a timely way. International applicants can also be considered for need-based funding, but must submit a YSN financial aid form to be consider.  Applicants will receive more information via email on these forms and when to submit them.It is important to understand that while many students receive scholarship funding from YSN, not all do; and that even in cases where students have generous YSN scholarships, they do not cover the full cost of tuition and fees to attend a YSN program.  Because of this, it is important for prospective students to plan carefully in advance to understand how they will meet the costs of attendance.
Student Loans
Many YSN students rely on loan options to help finance their graduate education. A variety of loan options for graduate nursing students at Yale are listed
here.
Students typically utilize both the Federal Direct Subsidized and PLUS loans. Yale also participates in the Federal Nursing Student Loan program. Nursing Student Loans are awarded to a limited number of students with demonstrated need.
Financial aid awards come from various sources and are based on a variety of criteria. The most common sources and of financial aid can be found below:
Federal Direct Unsubsidized loans:
• Direct Unsubsidized Loans are available to undergraduate and graduate students; there is no requirement to demonstrate financial need.
• Your school determines the amount you can borrow based on your cost of attendance and other financial aid you receive.
• You are responsible for paying the interest on a Direct Unsubsidized Loan during all periods.
• If you choose not to pay the interest while you are in school and during grace periods and deferment or forbearance periods, your interest will accrue (accumulate) and be capitalized (that is, your interest will be added to the principal amount of your loan).
Federal Nursing Student Loan:
• The Federal Nursing Student loan is a federal loan available to graduate nursing student who demonstrate financial need.
Current Federal Loan Interest Rates:
The Department of Education has recently released the Federal Loan interest rates for the 2022-2023 academic year. Below, please find the interest rates for the last two academic years as well as next academic year (2022-2023):
| | | | | |
| --- | --- | --- | --- | --- |
| Loan Type | Borrower Type | 2020-2021 Fixed Interest Rate | 2021-2022 Fixed Interest Rate | 2022-2023 Fixed Interest Rate |
| Direct Unsubsidized Loans | Graduate or Professional | 4.30% | 5.28% | 6.54% |
| Direct PLUS Loans | Graduate or Professional Students | 5.30% | 6.28% | 7.54% |