Terry Kinsley, RN, MSN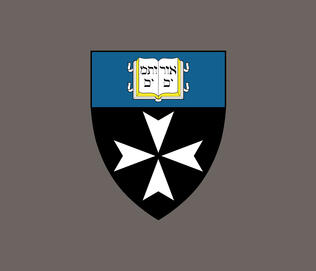 Lecturer in Nursing
Yale School of Nursing - Room 21406
email: terry.kinsley@yale.edu
phone: 203-737-3820
fax: 203-785-6455
About
Terry Kinsley is a Lecturer at Yale School of Nursing as simulation faculty. She received an associate degree in nursing from Capital Community College, and both a bachelor's degree in nursing and a master's of science in nursing education from the University of Phoenix. It was during her time as the Nurse Educator that Terry began to develop a passion for simulation education as an emerging pedagogy. After leaving Hartford Hospital, Terry joined the staff at the University of Saint Joseph as Director of the Nursing Learning Lab and Simulation Center. Her passion for nursing and love of simulation education helped to grow and develop undergraduate baccalaureate prepared nursing students. In 2016 Terry completed a Healthcare Simulation Fellowship Program sponsored by International Nursing Association for Clinical Simulation and Learning/CAE Healthcare. This opportunity provided a year of intense education working with leaders in the field of nursing simulation education.
Terry was inducted into Sigma Theta Tau in 2011 and received the Nightingale Award of Excellence in 2010 from Hartford Hospital
Research Interests/Clinical Practice
Research Interests
Ms. Kinsley's research interests include experiential learning and simulation education.
Clinical Practice
Terry has spent most of her 20-year career in Hartford Hospitals Emergency Department and 18 years at the bedside.
Selected Publications/Presentations
Publications
Alexander, D., Kinsley, T., Wyszynski, C., Journey to a safe environment: Fall prevention in an emergency department at a level I trauma center. Journal of Emergency Nursing; 39 (4) 2013: 346 -352.
Zinan, N. Puia, D. Kinsley, T. Results of a mass casualty incident simulation in an undergraduate nursing program. Journal of Nursing Education and Practice. 5 (12) 2015; 71-7.
Presentations
New England Regional Society for Academic Emergency Medicine Conference.
The Effect of an Emergency Department-Specific Fall Risk Assessment Tool in Decreasing Preventable Fall.
Hartford Hospital 10th Annual Nursing Quality and Research Poster Presentation Predicting Patients at Risk for Falling In the Emergency Department.
Zinan, N., Puia, D. & Kinsley, T. (2014, May). The Use of Simulation to Prepare Baccalaureate Nursing Students for Disaster Response. Poster presented at Nurse Educators 22nd Annual Conference, Falmouth, Massachusetts.