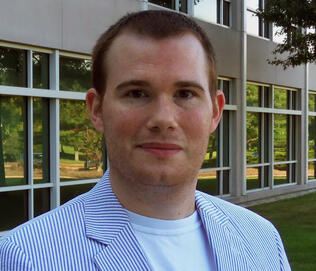 Chris Schmaltz is a Neonatal Nurse Practitioner (NNP) in Atlanta, Georgia, currently providing neonatal services with his colleagues at Marietta Neonatology.
Chris also serves as the clinical placement coordinator at Emory University for the NNP program.
He received his Bachelor of Science in Nursing (BSN) from Georgia Southern University, and his Master of Science in Nursing (MSN) from the University of Pennsylvania.
Chris has had the good fortune to work in Austin, Texas. In Austin, Chris became introduced to the benefits of utilizing donor human milk to the premature neonatal population.
His current doctoral scholarship involves the promotion of evidence-based nutritional practices for premature neonates in the State of Georgia.
Chris is privileged to be the first NNP at the Yale DNP Program. 
Published Works:
Schmaltz, C. (2012) Thyroid Hormones in the Neonate: An Overview of Physiology and Clinical Correlation. Advances in Neonatal Care. 12(4):217-222.
Schmaltz, C. (2009) Hypotension and Shock in the Premature Neonate. Advances in Neonatal Care. 9(4):156-162.