Office of Financial Aid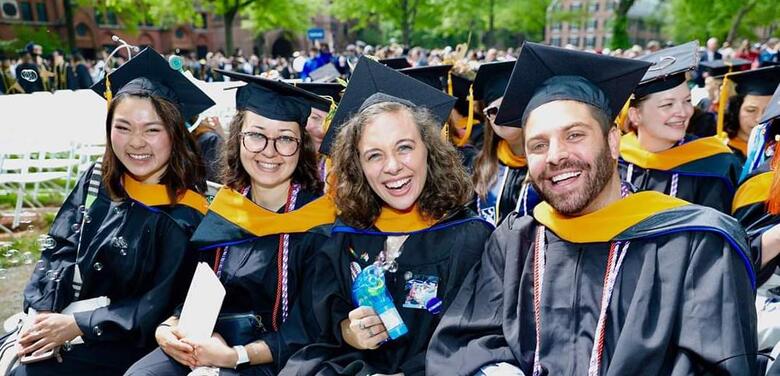 The Office of Financial aid at the Yale School of Nursing's primary goal is to evaluate students and distribute both Federal and institutional aid in a fair and equitable manner. This is done through the evaluation the various financial applications that students submit for financial aid consideration.
Updates:
Billing Update:
Due to the pending decision regarding mode of instruction for Fall 2020, billing of the Fall 2020 term charges will be delayed to August 1 and will be due by 4:00 PM Eastern Time on September 1.
Yale Payment Plan enrollment for the 2020-2021 academic year is now open. 
Admissions Update:
Admissions Applications are now being accepted for the GEPN, MSN, DNP and Post Master's Certificate in Nursing. Deadlines for all programs are FIRM. Online application and ALL supporting materials should be received on or before the deadline. To learn more about our programs and receive bi-weekly emails with application tips, news, resources and other important information, please submit our inquiry form.
Deadline

November 1, 2020
November 1, 2020
November 1, 2020
January 2, 2021
January 15, 2021

Program
New Appointment Tool:
If you would like to schedule an appointment with a representative from the Financial Aid office, use the following link to schedule an appointment: https://calendly.com/ysnfinancialaid
Payment Update:
Due to the current environment posed by COVID-19, Student Financial Services is closed to walk-in traffic until further notice.  All staff are working remotely and remain available during our normal business hours.  Please use our Contact Us form to submit your questions online.
During this time, we strongly encourage student account payments be made electronically via YalePay. If you must mail payment, please send checks via 1st Class (regular) mail to the following address and allow 2 - 3 weeks for processing:
Yale University
P.O. Box 208232
New Haven, CT 06520-8232
Please do not send payments or other documents via overnight or express delivery.