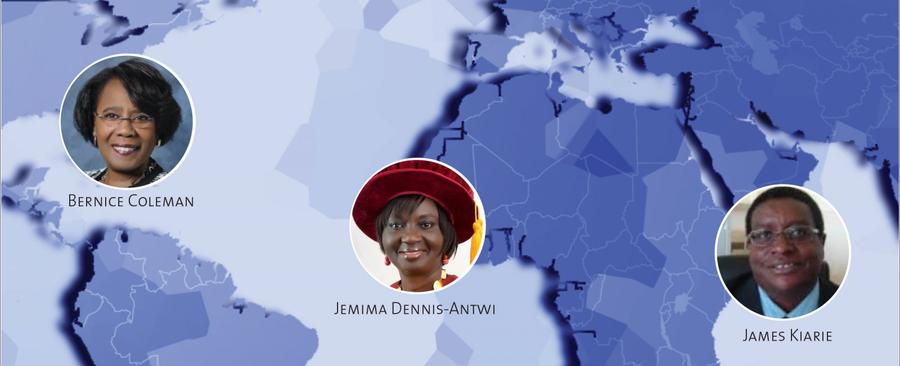 Monday, March 27, 2017 from 4:00 - 5:00 p.m.
The Hub, Yale School of Nursing
400 West Campus Drive
Assistant Professor, Department of Translational Biomedical Science, Cedars-Sinai Medical Center,
Associate Professor, Nursing, Medical College of South Carolina
Founding President, Ghana College of Nurses and Midwives
Coordinator, Human Reproduction, Department of Reproductive Health and Research, 
World Health Organization
Coffee, wine, and hors d'oeuvres served.
Event is free, but registration is required (RSVP below).
Sponsored by YSN Dean's Office, YSN Office of Diversity and Inclusion, the Whitney and Betty MacMillan Center for International and Area Studies at Yale, the Hakeem and Myma Belo-Osagie Forum on Contemporary Africa, Yale Africa Initiative, and the Council on African Studies at Yale.