3rd Graduate Forum of the Global Alliance of Universities on Climate and Global Youth Summit on Net-zero Carbon Future
Climate change, global heating, ecosystem stresses, and their impact on food systems and human health is the existential crisis of our time.
Students are critical to identifying and finding solutions to solve this crisis. This event brings together student researchers and faculty from the University of Saskatchewan, Yale University, Tsinghua University, University of Tokyo, and London School of Economics to discuss their research and exchange ideas to mitigate the effects of climate change and create a net-zero future.     
The event features a welcome note by President Peter Salovey, A.B., A.M., '86 Ph.D. and Dean of Yale School of Nursing Ann Kurth '90 MSN, Ph.D., CNM, MPH, FAAN. LaRon Nelson, Ph.D., RN, FNP, FNAP, FAAN, Associate Dean for Global Affairs & Planetary Health, moderates the keynote panel and provides concluding thoughts for the event. Ian Reilly '22 from the Yale School of Public Health, and Jessica Bediako '22 from Yale School of the Environment, moderate the student panel. 
 
Keynote Speakers: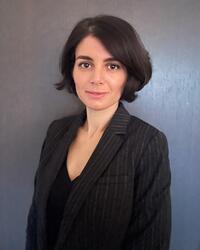 Nazanin Charchi Aghdam, PhD Candidate in Chemical & Biological Engineering, University of Saskatchewan
Nazanin is a 5th year Ph.D. student in Chemical & Biological Engineering at the University of Saskatchewan. She is currently a sessional lecturer with the Department of Civil, Geological, and environmental engineering. Her research interests are catalysis, reaction engineering, and synchrotron-based characterization techniques for improving catalyst's performance. During the last years, she has been working on developing innovative technologies for eliminating organic pollutants from the air. Nazanin's Ph.D. thesis is centered on reducing fruit and vegetable losses by the abatement of ethylene from growth chambers and post-harvest facilities. After the emergence of COVID 19 pandemic, she has been involved in the project for the inactivation of pathogens such as COVID 19 in the air.
Title of Presentation:  Minimizing carbon emissions and fruit/vegetable loss by removing ethylene from storage/growth facilities
Kai Chen, PhD, Assistant Professor of Epidemiology (Environmental Health)
Dr. Kai Chen is an Assistant Professor of Epidemiology at the Yale School of Public Health. He also serves as the Director of Research at the Yale Center on Climate Change and Health.
Dr. Chen received his Ph.D. in Environmental Science and Engineering in 2016 from Nanjing University in China. During 2014-2015, he served as a Visiting Scholar at the Columbia University Mailman School of Public Health. Prior to joining the Yale School of Public Health faculty in July 2019, he was an Alexander von Humboldt Postdoc Fellow at Helmholtz Zentrum München-German Center for Environmental Health. Dr. Chen's research focuses on the intersection of climate change, air pollution, and human health. His work involves applying multidisciplinary approaches in climate and air pollution sciences, exposure assessment, and environmental epidemiology to investigate how climate change may impact human health. Much of this work has been done in China, Europe, and the U.S.
Title of Presentation:  Climate change and health: Connecting the dots 
---
Student Research Summaries: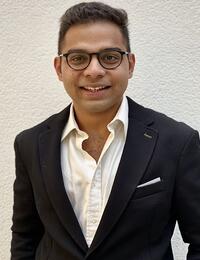 Sanchayan Banerjee, London School of Economics and Political Science
Area of Study: Environmental and behavioural Economics
Sanchayan is currently an LSE Eden SoTL Fellow and final year doctoral candidate in Environmental Economics at LSE. His research looks at developing the theory of nudge plus. He is interested in modelling and analyzing human behaviour and public policy shifts
Title of Presentation: Choice Architecture 2.0 using Nudge Plus: Embedding reflection in behavioural cues to promote low-carbon diets
---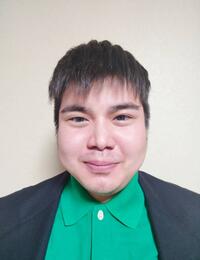 Go Hashimoto, University of Tokyo
Area of study: Epidemiology
Go is a master student at University of Tokyo. His research fields are predictive modeling and policy evaluation in the field of epidemiology. Having suffered from respiratory illness himself, he is currently modeling respiratory illness and conducting related policy assessments.
Title of Presentation: Generation of morbidity / mortality prediction model for respiratory diseases in Tokyo and Quantitative analysis of health damage reduction effect of environmental policy
---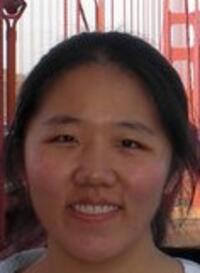 Charlotte Xiaoting SUN, Tsinghua University
Field of Study: Low Carbon Economics and Financial Risk Analysis.
PhD student of Tsinghua University studying low carbon economics and financial risk analysis.  I am interested in interdisciplinary research that spans social science and the environment. I am also interested in how my research will be applied in practice.
Title of Presentation: The long-term socioeconomic impacts of COVID19 on urban air pollution of 1st tier cities in China
---
Zhu Deng, Tsinghua University
Field of Study: Earth System Science
Zhu Deng is a Ph.D. student in the Department of Earth System Science, Tsinghua University. His research interests include high resolution carbon emission inventory, and the application of environmental big data. He is a core member of Carbon Monitor (https://carbonmonitor.org), a near real-time CO2 emission dataset.
Title of Presentation: Near-real-time monitoring of global CO2 emissions reveals the effects of the COVID-19 pandemic
---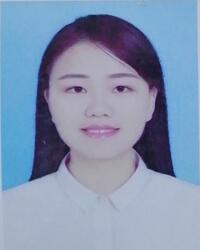 Hong Tang, Tsinghua University
Field of Study: Environmental Epidemiology
My name is Hong Tang, I am from Vanke School of Public Health, Tsinghua University. My research interest is environmental epidemiology. I am concerned about the health effect of environmental change, including climate change. We all know that human health and earth climate are closely correlated, and abnormal climate could induce impaired human health. Therefore, we should pay more attention to the relationship between climate change and human health.
Title of Presentation: Prenatal and early life exposure to abnormal climate and adulthood cognitive function