Alumni

YSN Welcomes a New Dean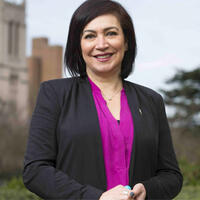 Azita Emami, an internationally recognized nursing leader and investigator who has called attention to the key role nurses can play in improving care in underserved communities, has assumed her role as the next dean of the Yale School of Nursing. Emami, formerly the executive dean of the School of Nursing at the University of Washington (UW), brings to Yale a dedication to fostering wellness and more than two decades of experience shaping research and teaching, advancing the role of nurses in clinical practice, and improving health care equity and access, Salovey said. 
Click here to read more!
---
YSN Turns 100!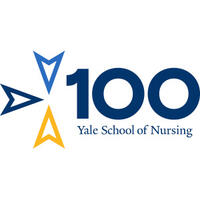 Yale School of Nursing invites you to celebrate the past, present and future of nursing. Join us on September 21-23, 2023 for a weekend of Centennial Celebrations and an All-Alumni Reunion. We can't wait to celebrate with you!
Click here for more information. 
---
Events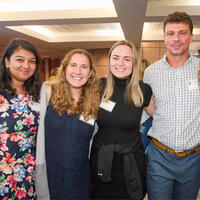 The Yale School of Nursing Alumni Association and Office of Alumni Affairs frequently host in-person and virtual gatherings. YSN events are designed to help you connect with classmates and learn about hot button issues in the field of nursing.
Click here for a full list of YSN events and registration details.
---
The Next Century Fund
The Next Century Fund is our community's commitment to reducing student debt in order to bring the best and brightest—creative and innovative thinkers who reflect a variety of backgrounds, experiences, geographical locations, and interests—to Yale. This newly established fund will ensure future generations of Yale nurses and midwives can attend and graduate with less debt and the ability to choose career paths based on their passion to advance better health for all.
---
Help Unlock Yale's $50 Million Challenge for YSN! 
When you make an endowed gift to any area of YSN, the university will make an equal and unrestricted contribution to YSN's general endowment. Imagine what a combined $100 million from donors and the university can do for Yale nurses, now and for decades to come! 
Your gift can establish permanent scholarships for Yale's rising generation of advanced practice nurses. You can underwrite funding for critical equipment or innovation in the classroom. Or you can help recruit the outstanding faculty who are a hallmark of Yale's nursing education—all while doubling your impact on the school's endowment.
Click here to learn more about our giving opportunities.
---

YSN Alu

mni Association Announces New Strategic Plan
Dear Members of the YSN Community, 
The world of healthcare underwent dramatic changes over the last three years as the result of the historical COVID-19 pandemic. Despite the challenges we faced during these times, it has never been clearer how essential the role of nursing is to maintain the health of all people. YSN alumni have been on call for the world throughout the pandemic and will continue to stand strong in our dedication to ensuring we provide comprehensive, quality care for all. Now, as we approach the centennial year at YSN, we continue to hold onto our passion for our ultimate mission of Better Health for all People. 
The Yale School of Nursing Alumni Association is taking this opportunity to rise in the aftermath of the COVID-19 pandemic by redefining ourselves as an organization dedicated to engaging our diverse alumni community, collaborating with the YSN and Yale at-large communities, and establishing a sense of unity among all involved members of the YSNAA community. 
It is with honor and great enthusiasm we present the newest strategic plan for YSNAA for 2023-2027, featuring a newly defined mission, vision, and core values. As we approached the centennial of YSN, we gathered input from a broad range of alumni and key constituents to determine ways YSNAA can be of highest value to the alumni community over the next five years. We will continue these efforts and other key priorities in the years to come, reflecting what we have learned in the past and what we hope to gain in the future. We got to this point by dreaming big and now we are dedicated to believing in that dream of an engaged, unified alumni community capable of transforming healthcare and the world. 
Sincerely, 
Elyssa Noce
'17 MSN, APRN, AGPCNP-C, CDN, CDCES 
YSN Alumni Association President