Dean's Annual Fund

Gifts to the YSN Dean's Annual Fund provide current and immediate support for YSN's most pressing needs. The school relies on annual giving to support student life, offer financial aid, respond to unanticipated emergencies, and fund critical educational and research activities. Annual Fund gifts are used by the dean to address challenges and opportunities at YSN as they arise.
Make an impact that adds up over time. Become a monthly donor.  
Did you know you can set up automatic monthly gifts to YSN? When you become a monthly donor, you are counted among our most loyal supporters. Monthly gifts provide steady funding for student activities, faculty research, and overall programming. Because of the dependable support from monthly donors, YSN can more easily plan ahead.
Choose the monthly amount you would like to donate, and you can always adjust or cancel at any time. Thank you for making an ongoing commitment to better health for all people.  
Have your gift matched!
If your company (or your spouse's) participates, request a matching gift form from your employer, and send it to Yale (at the address below) completed and signed with your gift. We'll do the rest. Matched gifts may double or even triple your original gift amount.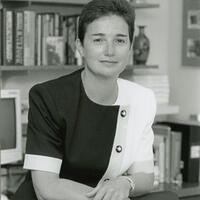 "I have given regularly to YSN because the school helped me establish a 40-year midwifery career that I loved.  There was still federal money for nursing student loans at a low interest rate when I was in graduate school.  The students today don't have access to that kind of financial support, and most graduates leave YSN with debt.  I was in the 2nd class of what is now called the GEPN program; Yale was one of the pioneers in transitional career education and for that reason also deserves to be supported." 
---
Mail Your Gift
To mail your Annual Fund donation, make checks payable to Yale University. Please include Yale School of Nursing Dean's Annual Fund on the memo line. Send to: 
Yale University
Office of Development 
Contribution Processing 
PO Box 2038 
New Haven, CT 06521 
Please email ysn.advancement@yale.edu with any questions.