Commencement
Commencement 2021
YSN will be celebrating its 95th Commencement on Monday, May 24, 2021.  Further information will be posted as the University sets plans for the annual celebration. Click here to link to the Yale University Commencement website.
---
Celebrating the Class of 2020
Join YSN to celebrate its 94th graduating class on Monday, May 18, 2020 at 12:30 p.m. EDT. Dean Kurth will offer congratulatory remarks to the graduating class. The YSN celebratory video will also include a student address by Danielle Um, MSN '20, an announcement of prizes normally presented at graduation, and the YSN Faculty and Staff offering their congratulation.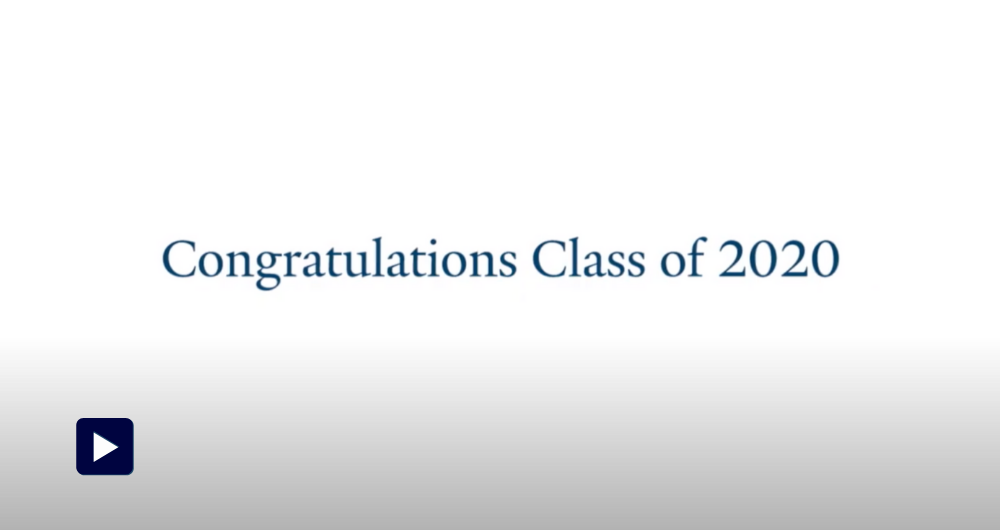 On this joyous occasion, our graduates are celebrating from various corners of the globe.  Be sure to use #YaleNursing2020 and tag YaleNursing on all your social media posts to share your graduation moment with the YSN community.
While we share our farewells and good wishes now, we look forward to celebrating in-person at a future date.
Yale Celebrations
President Salovey will address the Graduating Class of 2020 on Monday, May 18, 2020 at 11:00 a.m. EDT: https://yale2020.yale.edu
The Yale2020 website is a virtual portal with daily featured videos, images from campus and from graduates' current locations around the world, and opportunities to connect via social media using the hashtag #Yale2020.   
Diploma 
As soon as all final grades are entered and you have been cleared for degree conferral, your diploma will be mailed to you, to the address you provide, by the University Registrar's Office. This year, the diploma package will also include a diploma, diploma translation, and certificate of graduation.
All students should enter a diploma address that will be active six to ten weeks following commencement. Failure to enter a diploma address by April 24th will result in your diploma not being mailed in the initial round of graduation mailers,
To add your diploma mailing address, take the following steps by:
Log into Student Information Systems (SIS)
From the Main Menu, select the "Personal Data" tab
Then click the "Personal Information" icon
Scroll down to the Address block and click "Add New"
Select the Diploma Address type and enter the address to which you would like your documents to be mailed. 
Any un-mailed diplomas will be held on campus and will be available for pick-up after the campus opens on a date which has not yet been announced.
Keepsake Caps
Refund information for Cap and Gown orders is available on the university commencement website.  Keepsake cap and items can also be found on the website for students who wish to purchase these items.