Alumni Board of Directors
The Yale School of Nursing Alumnae/i Association (YSNAA) Board of Directors is an opportunity to engage with the greater YSN community in a leadership capacity. Members meet in New Haven annually and also collaborate on a number of initiatives via conference calls throughout the year. Nominations for new board members are typically collected throughout the summer months, and an election for their membership takes place each fall.
Mission
To further the mission (better health for all people) and strengthen the interests of the Yale University School of Nursing.
To promote professional standards and educational advancement of nursing.
To promote fellowship among graduates of the School.
To increase the visibility of the School within the University.
Current Projects
The YSN Mentoring Program launched in January 2014. Students and mentors are matched based on nursing specialty and geography, when possible. We plan to launch another cohort of pairings in fall 2018 and would welcome new mentor involvement!
We host two on-campus events that connect local alumnae/i with current students. Our speed mentoring event in the fall allows students to rotate (akin to speed dating) among alumnae/i volunteers and ask career-related questions. We also host an annual spring career panel, which includes recent graduates in which panelists discuss tips for finding a first job, interview techniques, contract negotiation skills, and loan repayment. We hope you join us for one of these exciting events this year.
With YSN alumnae/i widely scattered throughout the globe, the board has strived to initiate fellowship throughout the major hubs. Regional gatherings have been implemented throughout Boston, Seattle, San Francisco, to name a few. We welcome your company and involvement not just in New Haven, but all over the globe. Please let us know if you are interested in connecting with local alumnae/i in your respective areas.
---
Danielle Morgan, '00 MSN, CNS, Family PMHNP, APRN-BC, Board President
Danielle is a family psychiatric nurse practitioner. She graduated from Northeastern University (BS, 1991) and Yale School of Nursing (MSN, 2000). Shortly after graduating from Yale, Danielle opened a private practice where she has provided full scope psychiatric care in her New Haven and Guilford offices for the last 16 years. Additionally, she has maintained medical staff appointments at community mental health centers serving the indigent mentally ill population.
Since 2000, Danielle has remained politically active, serving on the local and national nurse practitioner professional organizations' leadership boards and working to ensure patients' access to health care and APRNs full practice authority. Currently, she is pursuing her PhD, while embracing her duties as choir mom as well as maintaining a rigorous travel baseball schedule for her two boys.
Brenda Penner, '76 MSN
Brenda received her BSN from University of Missouri-Columbia and a MSN in Maternal-Newborn at Yale in 1976. After graduation, Brenda worked at YSN at a clinical instructor/lecturer providing care at YNH Women's Clinic, Young Mother's Program, and in Meriden, CT where she started nurse-midwifery services as a student. Now retired, she has worked as an Army Nurse, clinician, CNM, director of nursing, manager, educator, and consultant in working in Women's Health, Public Health, Home Health and Hospice. She has served on numerous local and national boards. Brenda organized Yale Day of Service events in Oregon and New Haven.
Nina Adams '77, MSN (Ex Officio)
Co-Chair, YSN Alumnae/i Fund and YSN Class Agents Nina is an adult nurse practitioner who retired (after more than 20 years) from Internal Medicine at Yale University Health Services to become the director of Film Fest New Haven (1996-2005), a competitive, international festival of independent films. Since then she has worked in film and theater as a consultant to independent film festivals and on the board of the Yale School of Drama Summer Cabaret. She continues as Co-Chair of the YSN Alumnae/i Fund (since 1997) and just completed 6 years of service on the Yale Alumni Fund Board of Directors and its Executive Committee. Nina also actively participates in the YSN Creative Writing Award Program. Email: nina.adams@aya.yale.edu
Ani N. Bagdasarian '14 MPH, MSN, RN, AGACNP-BC
Ani is from Cupertino, California and graduated from YSN's GEPN/Acute Care MSN program in 2014. She received a BS in biology from UCSD, and a MPH in epidemiology and biostatistics from USC. She was a research assistant for the Cardiac Arrhythmia Group at Stanford Hospital, where she was inspired to enter the field of nursing from being surrounded by intelligent, passionate, and dedicated advanced practice nurses. 
Throughout her time at YSN, she was involved with a variety of activities. She was a TA for three YSN courses, wrote case studies with Donna Diers, worked as a research nurse for the YSOM Department of Sleep Medicine, student member of the YSN External Advisory Board, assisted with the admissions interviews for the Acute Care program, and gave a TED-like talk for the graduate school called, "What is a Nurse Practitioner?" Ani also competed on Marge Funk's National Toboggan Team and coached the Yale Women's Club Volleyball Team.  She thinks it's important for YSN students to get the most out of their time at Yale.
Ani currently lives in the San Francisco Bay Area. She is a Nurse Practitioner for the Department Vascular Surgery at Stanford Hospital. Her areas of interest include cardiovascular disease, and she recently published an article in the American Journal of Cardiology on the novel Nurse Practitioner Run Cardioversion Program at Stanford.
Maria Banevicius '92 MSN
Maria is an ANCC board certified family nurse practitioner serving at Intercommunity Primary Care in East Hartford, CT.  She joined Intercommunity in 2014 to help begin their primary care department and within the first year was instrumental in helping the clinic to achieve status as a Federally Qualified Look Alike Health Center.  She provides primary care to the pediatric and adult undeserved population in the Hartford and East Hartford area of Connecticut, along with offering services to treat opioid addiction with suboxone and Hepatitis C treatment. Prior to her position at Intercommunity PC, Maria worked in women's health, providing routine gynecological care along with contraceptive counselling, and worked in a college health center and a family practice residency training program. Maria has also been a clinical preceptor for medical residents and nurse practitioner students from the Middlesex residency program, Yale University, and University of Saint Joseph. 
She graduated from the University of Connecticut nursing program in 1985, receiving a bachelor of science degree in nursing after working for several years in in-patient on surgical floors and the surgical ICU. She pursued her master of science degree at Yale University, graduating in 1992 with a degree as a family nurse practitioner. She is the 2015 recipient of the Doctor Ann Price award for excellence in Patient Care.
Laura Ippolito Bracale '00 MPH, PMHCNS-BC, '00 APRN
Laura currently serves as an adult psychiatric-mental health clinical nurse specialist (CNS) at both Hartford Hospital and Yale New Haven Hospital in psychiatric emergency services. Prior to her current position, she was fortunate to work in an outpatient mental health setting at Cornell Scott Hill Health Center, a community clinic for patients in the New Haven community. She graduated from SUNY, Purchase College in Purchase, New York in 1994 where she earned a BA in psychology. While attending Yale School of Nursing, GEPN program, she was accepted into the joint degree program with the Yale School of Public Health with a concentration in policy. She completed the program earning her MSN and MPH in 2000. Laura enjoys spending her time with family, their new puppy and anything puny.
Wailua Brandman '94 MSN, APRN, PMHCNS/NP, BC, FAANP
Integrative Health Care Professional, Wailua Brandman is a board certified adult psychiatric mental health nurse practitioner and clinical nurse specialist in private practice in Honolulu. A registered nurse for 45 years, both in critical care and in primary/acute mental health, energy work has always been integrated into his practice. Wailua has been an advance practice registered nurse (APRN) for the past 22 years. He has been a consultant in both the private and public sectors in Hawai`i. In addition to running his psychiatric primary care office, Ke`ena Mauliola Nele Paia LLC, Wailua is the first nurse to become a certified Holographic Memory Resolution Practitioner. He has held local and national offices with the Hawai`i Nurses Association, the Hawai`i Association of Professional Nurses, the American Psychiatric Nurses Association and is a Fellow of the American Association of Nurse Practitioners. Wailua holds the master of science in nursing degree in adult psychiatric mental health nursing from Yale University, and a post-master's certificate in psychiatric mental health nurse practitioner from California State University Long Beach.
He has published in the professional nursing literature and he is featured in Profiles of Nurse Healers, by Dossey and Keegan and in Illuminations: A Book of Days, by Van Betten and Moriarity.  He has regularly made presentations since he was a graduate student, locally and nationally, on mental health and energy dynamics in healing.  His main area of interest is the evolution of Consciousness.
Bridget Cota '09, MSN (Ex Officio)
Co-Chairperson, YSN Alumnae/i Fund and YSN Class Agents
Stephan Davis '16 DNP, MHSA, NEA-BC, CENP, CNE, FACHE
Stephan Davis, DNP, MHSA, NEA-BC, CENP, CNE, FACHE is an accomplished healthcare executive and educator. His leadership experience spans hospitals, health systems, insurance companies and various task forces and boards. He now serves as a clinical assistant professor at Georgia State University, primarily teaching courses on leadership, management and policy as well as community health. In addition, he travels the nation providing talks and seminars on healthcare leadership and management as well as diversity and inclusion.
Dr. Davis currently serves as the elected board director of leadership development for the Georgia Nurses Association, working to advance leadership excellence for the state's more than 100,000 registered nurses and advanced practice nurses as well as nursing educators, researchers and executives. Additionally, he is an inaugural member of the leadership committee of the American College of Healthcare Executive's LGBT forum and also serves as the forum's newsletter editor.
In addition to his doctor of nursing practice from Yale School of Nursing, Davis holds a master's degree in health systems administration from Georgetown University and a bachelor of science in nursing from the University of Maryland. He is currently completing a post-graduate fellowship in education in the health professions at Johns Hopkins University.
Dr. Davis is a fellow and serves on the faculty of the American College of Healthcare Executives. He is also board certified as an advanced nurse executive with the American Nurses Credentialing Center (ANCC) and is certified in executive nursing practice with the American Organization of Nurse Executives. Additionally, he is a Myers-Briggs Type Indicator (MBTI) certified practitioner and holds a certificate in coaching from the Association for Talent Development. He holds additional national board certifications in healthcare quality, finance and education.
Vivian "Enyo" Dzata '07 MSN
Enyo currently serves as primary care pediatric nurse practitioner in Community Health Centers of Lane County in Springfield, Oregon working in a medical home for children who are underserved by diagnosing, managing and treating common pediatric conditions, including medical, behavioral and psychiatric ailments. Prior to her current position, she was working in the Children's Hospital of Philadelphia as an endocrine pediatric nurse practitioner. She graduated from Northwestern University in Evanston, IL in 2002 where she earned a bachelor of science in human development & psychological services. She then earned her post-baccalaureate at the University of Oregon in 2004 in Eugene, OR. In 2004 she returned to higher education to earn her master of science in pediatric nursing from Yale School of Nursing in 2007.
Amanda Filippelli, '15 MSN (AYA Representative)
Amanda is a pediatric nurse practitioner working in the Division of Pulmonary Medicine at Connecticut Children's Medical Center in Hartford, Connecticut. She earned an undergraduate degree in biology and American sign language/deaf studies from the College of the Holy Cross in 2009. She also holds a master of arts in medical sciences and a master of public health in maternal child health from Boston University. Also interested in research, she has worked in the Department of Family Medicine at Boston Medical Center since 2011 where she assists in clinical research in the field of integrative medicine and health disparities.
Mary C. Geary, '74 MSN (Ex Officio, Past President)
Mary C. Geary is a senior executive with over 25 years' experience in clinical work and healthcare operational leadership including team development and departmental turnarounds. She has successfully executed roles ranging from chief nurse executive at hospitals to senior VP of operations for a national rehabilitation services contractor. Mary has served as the YSNAA delegate to the AYA for three years and has been active on the YSNAA board as Co-Chair of the Mentoring Committee and President Elect. She has a special interest and expertise in teaching negotiation skills. Other Board experience includes her current role as a community member and Vice-Chair of the board of trustees of St. Francis Medical Center, an inner city safety net hospital in Trenton NJ. Mary has researched how high achievement women blend work, marriage and motherhood and she is completing a book on this topic. She blogs on Marygeary.com.
Christa Hartch, '02 RN, MSN
Christa Hartch is currently a PhD student and was named a University Graduate Fellow and Russell G. Hamilton Scholar at the Vanderbilt University School of Nursing. She is enrolled in the Health Services Research track. She has worked as a professor at the Norwalk Community College School of Nursing and Allied Health for the past seven years, where she taught in both the classroom and clinical setting at Greenwich Hospital. She graduated from the University of Virginia School of Nursing in 1997 and worked as a registered nurse at the University of Virginia Health Sciences Center in Gynecology/Oncology. She also worked at The New York and Presbyterian Hospital, Cornell Campus, in Hematology/Oncology and Bone Marrow Transplant, as well as Greenwich Hospital Home Care and Hospice. She received her MSN from the Yale University School of Nursing in 2002 and became a family nurse practitioner. Christa also serves as the President of the University of Virginia School of Nursing Alumni Association and is a member of Sigma Theta Tau.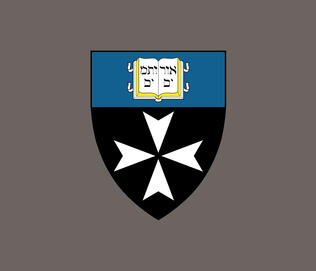 Alana Kaczmarek '06 CN, MSN (AYA Representative)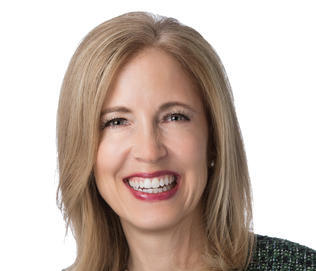 Ann Kurth, '90, Dean of YSN (Ex Officio)
Dean and Linda Koch Lorimer Professor of Nursing
Shannon Meagher '19 MSN (Student Representative)
Shannon Meagher is a 2nd year FNP student in the oncology concentration. Before pursuing her MSN, she obtained a BS in Psychobiology from UCLA. She then worked for multiple years as a clinical research coordinator in thoracic oncology at UCSF. She is a recipient of the American Cancer Society's graduate scholarship in nursing practice and currently works as a clinical research nurse educator at the Yale Cancer Center. She is passionate about providing personalized, evidence-based adult primary care. After she graduates from YSN, she plans on moving back to San Francisco and working at academic medical institution.
Elyssa Noce '17 MSN (AYA Representative)
Elyssa currently works as a nurse practitioner with the department of transplant surgery at Yale-New Haven Hospital, providing both inpatient and outpatient care to patients following kidney and liver transplants.  Prior to her career as a nurse practitioner, she worked as a nurse for 8 years, primarily in dialysis, developing a love for the care of renal patients.  She is the past-president of the Southern New England Chapter of the American Nephrology Nurses' Association.  Her special interests include diabetes management in kidney disease and encouraging nurse practitioners to assume leadership roles in interdisciplinary teams.  She is a current member of the Sigma Theta Tau International Honor Society in Nursing, Delta Mu chapter.  Elyssa has a BA in developmental psychology and a BS in human biology from Framingham State University, and a BSN from Pace University.  She completed her MSN at Yale University in 2017.  In her spare time, she enjoys reading, traveling, and advocating for improved care for patients with kidney disease in the United States and around the world.
Karin Nystrom '95 CN, MSN, PMC (AYA Representative)
Karin is a New Haven resident and graduated from YSN in 1995 in the CNS-cardiovascular specialty and then again in 2005 in the acute care NP specialty. She is currently the stroke program manager at Yale-New Haven Hospital and oversees the clinical and regulatory activities of the hospital's Comprehensive Stroke Center. She has contributed to building the advanced practice nursing practice in stroke.
She has been an active fellow in the American Heart Association as well as participating on committees of the American Stroke Association. She has been involved in numerous research projects related to acute stroke and telestroke care, and has contributed to AHA 2017 Policy Statement on Recommendations for the Establishment of Stroke Systems of Care.
She continues to serve as a clinical preceptor for YSN students and serves as a visiting lecturer for Yale's GEPN program.
Michelle Schmerge '17 DNP
Michelle is currently the director of post acute care for Novant Health. In addition to her administrative role, she is an adult nurse practitioner practicing in Charlotte, NC providing care to an aging population. Prior to this position, she served as both president and nurse practitioner for Medical Plaza Family and Geriatric Physicians in Charlotte, NC. She started this independent medical practice, which partnered nurse practitioners and physicians with an innovative practice model. She has been practicing in the long-term care/post acute care setting for ten years. In addition to her clinical and administrative work, Michelle has participated as a sub-investigator in a number of pharmaceutical research studies, including those for therapies for cardiovascular, respiratory, and endocrine system diseases. Michelle volunteers regularly with the North Carolina Nurses Association advocating for full practice authority for APRNs. As a result of her efforts, she completed a yearlong fellowship with the American Nurses Advocacy Institute and she was named the Joanne S. Stevens Political/Legislative Nurse of the Year for 2016. Michelle holds a Doctor of Nursing Practice degree from Yale University in New Haven, CT. She received her undergraduate and masters degrees from Vanderbilt University. Michelle is a member of Sigma Theta Tau, Honor Society of Nursing.
Elizabeth Silvers '19 (Student Representative)
Elizabeth is in her final year of the GEPN-MSN program, pursuing the primary care pediatrics specialty and nursing research concentration. Before coming to YSN she studied german and chemistry at Wellesley College and worked in medical informatics research at the Brigham and Women's Hospital. She is currently involved in toddler sleep and toxic stress research at YSN, pediatric autism research at the Child Study Center, the HAVEN free clinic, and YSN student government. During her down time, she enjoys exploring the New Haven foodie scene and connecting with family and friends on the east coast.
Candace M. Willett '13 CN, MSN
Candace currently serves as a pediatric nurse practitioner(PNP) in a private Infectious Disease practice, the Jemsek Specialty Clinic (JSC) located in Washington, DC.  The specialty clinic is focused on raising awareness for Lyme Borreliosis Complex (LBC); through innovative treatment supported by extensive years of research, study, and experience the clinic has restored thousands of patients to health.  Prior to her current position at JSC she was working in the field of dermatology in a private state-of-the-art outpatient surgical center specializing in cosmetic, medical and Mohs Micrographic and Reconstructive Surgery for the removal of skin cancer in Pinehurst, NC.  She graduated from Mount Holyoke College in South Hadley, MA in 2002 where she earned a BA in psychology and a minor in religion.  Pursuing her lifelong passion for the health sciences, she then went on to obtain a MPH in 2008 from the George Washington University School of Public Health and Health Services located in Washington, DC with a concentration in maternal and child health.  In 2011, she returned to higher education for a third time to earn a Master's in Nursing Science  from Yale University School of Nursing in New Haven, CT graduating in 2014 with a specialty focus in pediatrics.  She is ANCC board certified as a pediatric primary care nurse practitioner (PPCNP-BC).  In her spare time, she enjoys traveling, practicing yoga and spending time with her family and friends.