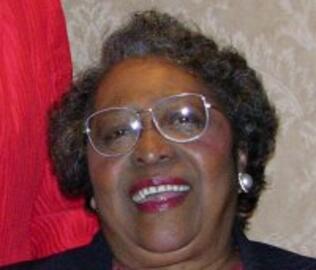 90 Outstanding Yale Nurses Recipient
Class of 1961
The first nurse to become director of the National Institute for Mental Health (NIMH), Rhetaugh Dumas, PhD, RN, MSN, is remembered for her help in the founding of the American Academy of Nursing. She was also among the earliest researchers to use randomized experimental design to study clinical problems in patient care. In 1996, Dr. Dumas was appointed by President Clinton to the National Bioethics Advisory Commission, where she helped advise the President on bioethical issues arising from advances in biomedicine and similar areas of science and technology.
Dr. Dumas served as chief of psychiatric nursing education at the NIMH in Rockville, Maryland. In 1976, she became the NIMH Deputy Director of Manpower and Deputy Director of Alcohol, Drug Abuse, and Mental Health Administration–the first woman, first African American, and first nurse to serve as deputy director of NIMH. Her career endeavors also included becoming director of nursing service at Yale-New Haven Hospital, dean of the University of Michigan School of Nursing, vice provost of health affairs and Lucille Cole Professor of Nursing at the University of Michigan. In 1997, she was named Dean Emerita and Vice Provost Emerita of the University of Michigan.
Prior to her passing, Dr. Dumas was also an elected member of the Institute of Medicine, the National Academy of Sciences, and a charter fellow in the American Academy of Nursing, as well as its president from 1987 to 1989. In addition, she served as president of the National League of Nursing and was awarded the doctor of public service by the University of Cincinnati, the doctor of public service by Simmons College in Boston, and the 1976 Distinguished Alumna Award from YSN.