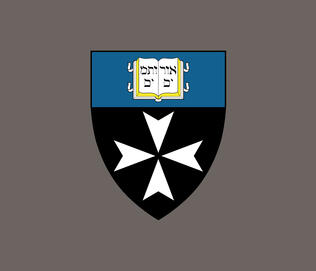 Distinguished Alumnae/i Award 2015
Class of 1984
The Visiting Nurse Association of America (VNAA) recognized YSN alumna Adele Pike '84, EdD, RN, with an Outstanding Innovation Leader Award for her creative approaches to developing and implementing programs in the home health and hospice care field.
"I am thrilled and thankful to accept this award on behalf of the VNA Care Network," said Pike. "It is an absolute pleasure to work with students and nursing professionals who are eager to learn and provide exceptional care for our patients."
Pike is currently the director of excellence and education at the VNA. Since she began her career as a field nurse 18 years ago, Pike has implemented a number of innovative programs in home health and hospice care. In 2004, she established the VNA of Boston's first academic partnership with Boston College, which ran until 2010. Pike then oversaw the academic partnership between Simmons School for Nursing and Health Sciences and VNA of Boston, exposing nursing students to careers in home health by caring for frail elders at assisted living facilities under the direction of preceptors from VNA of Boston.
"Adele works tirelessly to elevate the awareness of home health care and has introduced so many enthusiastic young professionals into the field," stated Mary Ann O'Connor, President and CEO of VNA Care Network Foundation. "We are extremely fortunate to have such talent within VNA Care Network."
Pike was also named this year's YSN Distinguished Alumna/us. Recipients of this award have demonstrated achievement or distinction in their career, their contributions to their communities, or to YSN. She will be honored at the Dean's Celebration Banquet on Saturday, May 30, 2015, at Yale's West Campus Conference Center.
Other accomplishments of Pike's include the creation and implementation of a Nurse Residency Program to introduce newly graduated registered nurses into home care, a New Employee Support Time Seminar, and a Pharmacy Consultation Program aimed at reducing rehospitalization rates and improving patient satisfaction.
As the Commonwealth's largest home health and hospice provider, VNA Care Network Foundation serves more than 40,000 patients each year. Founded by Massachusetts most established and trusted home care organizations, VNA Care Network & Hospice, VNA of Boston, and VNA Hospice Care; VNA Care Network Foundation has the capabilities and resources to deliver a full range of home health, hospice, and community services to patients of all ages and health care needs. VNA Care Network Foundation, a subsidiary of Atrius Health, focuses on promoting the health and well-being of patients and families by providing high-quality, cost-effective health care to vulnerable individuals in their homes and communities.