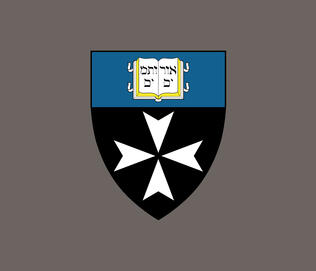 Distinguished Alumnae/i Award 2010
Class of 1985
Anne Teitelman '85, PhD, CRNP, was presented the 2010 Distinguished Alumna award on October 2, 2010, at the Alumnae/i Banquet held at the Graduate Club in New Haven. Teitelman is Assistant Professor at the University of Pennsylvania School of Nursing, where she is a core member of the Center for Health Disparities Research.
The following is the text of the award citation:
On the 25th anniversary of her graduation from Yale, this nurse has never rested in her work to advance the health of vulnerable populations, particularly women and girls. Her service is seen through her scholarly activities, teaching, and clinical practice.
As a scholar, this Yale nurse has focused on the prevention of sexually transmitted infections and HIv among adolescents as well as understanding adolescent intimate partner violence. Her findings have made a novel contribution to our understanding of the relationships among these problems. The value of these contributions is recognized nationally and internationally through peer-reviewed funding for her research, invitations to serve on professional committees and consortia, and through publication of research findings in leading professional and scientific journals.
As a clinician, she has dedicated her career to helping women, adolescents, and underserved populations. Since graduation from the Yale School of Nursing in 1985, she has maintained an active clinical practice providing primary health care to a variety of underserved patients. From her early work with the poor in Hartford, Connecticut, to the clinical practice in Michigan that inspired her doctoral dissertation, to her current practice at the Hospital of the university of Pennsylvania, she has put her research into action and embodied our mission of "better health care for all people."
As an educator, her commitment to teaching and mentoring students in nursing and other disciplines is a valuable contribution to the nursing profession. Not content to simply conduct research and put that new knowledge into action through clinical practice, she is passionate about teaching the next generation of nurses. Her excellence in the classroom has been recognized with teaching awards and by the doctoral and postdoctoral students she has mentored.
For the positive impact she has had on countless lives, for her outstanding performance as a scholar and educator, the Yale School of Nursing Alumnae/i Association is proud to present the Distinguished Alumna Award for 2010 to Anne Teitelman, Class of 1985.