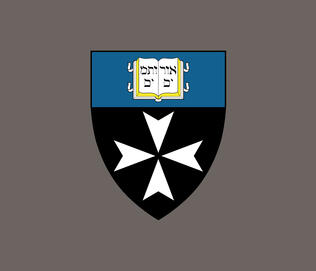 Distinguished Alumnae/i Award 2012
Class of 1980
Congratulations to Margaret Flinter for being presented the 2012 YSN Distinguished Alumna Award! Below is the citation read at the award presentation that took place during the 2012 YSN Alumnae/i Reunion Weekend:
Margaret Flinter '80 has surpassed the normal expectations of an advanced practice nurse.
Margaret Flinter APRN, PhD, is the Senior Vice President and Clinical Director of the Community Health Center, Inc., a statewide, federally qualified health center serving 130,000 patients across Connecticut, and is the Founder and Director of CHC's Weitzman Center for Research and Innovation in Community Health and Primary Care. A board-certified family nurse practitioner, she has served as primary care provider, executive leader, health policy advocate, and innovator for over 30 years. Margaret is the founder (2007) of the country's first post-graduate residency training program for new primary care NPs and is working nationally to replicate the model in community health centers. Since 2009, Margaret has co-hosted a WNPR weekly radio show, Conversations on Health Care, devoted to health care reform and innovation, with over 100 episodes now available online that chronicle the key advances in health policy and innovation of our time. In her 30+ years, she has been integrally involved in the development of community-based primary care systems that improve the health of individuals, families, and communities.
Margaret earned her bachelors degree in nursing from the University of Connecticut, her master's degree in nursing from Yale University, and her PhD from the University of Connecticut. She is a former RWJ Executive Nurse Fellow (2002-2005), former President of the Connecticut Nurses Association (2005-2007), and co-chaired the Connecticut legislature's HealthFirst and Primary Care Access Authorities (2007-2011). She is also currently serving as the national co-Director of the Robert Wood Johnson Foundations' national study identifying innovations in the use of the primary care workforce, "The Primary Care Team: Learning from Effective Ambulatory Practices".
Through her leadership and research, Margaret has made significant contributions to the professional community and to society as a whole. The Yale School of Nursing Alumnae/i Association is proud to present the Distinguished Alumna Award for 2012 to Margaret Flinter, Class of 1980.