Barbara Shaw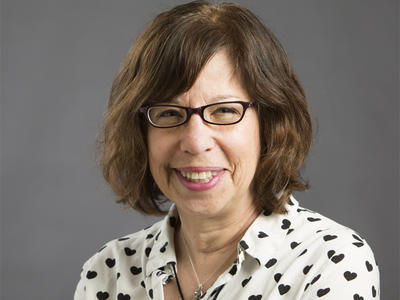 Barbara Shaw DNP, APN, FNP-BC is from the MSN Class of 1988 and is an Assistant Professor in the Department of Community, Systems, and Mental Health Nursing, and teaches in the DNP program at Rush, in the FNP track. She received her MSN as a Family Nurse Practitioner from Yale University, and completed her doctoral studies at the University of Illinois at Chicago. In addition, she has an academic background in Medical Anthropology.
In her clinical practice, her research, her teaching and her community work, Dr. Shaw personifies the mission of the YSN of "better health for all people."  Her "adventure of thought to the adventure of action, in touch with the fundamentals of human experience" as Dean Goodrich put forward, began during her undergraduate work in anthropology, her living and working overseas in Scandinavia and then coming to YSN.
Dr. Shaw has worked as a FNP in community health centers in Boston and Chicago- always attending to those at the margins of society. Although bilingual in Spanish, she realized she needed to learn Portuguese to better communicate with patients at the clinics of Cook County Medical Center and so she did. She recently worked at a clinic that provides primary health care to people with disabilities: mobility disorders, severe psychiatric illnesses, sensory disabilities and developmental disabilities. The center is unique in that it is accessible to all- again " better health for all people". The center is run by nurse practitioners from the University of Illinois at Chicago, and located on a street that has seen a rise in gang violence over the past year.
In addition to teaching and clinical supervision, Barbara provides care to immigrants and refugees at Heartland Health Center and participates in development and implementation of an Advanced Practice Nurse Fellowship in Immigrant and Refugee Health. She works twice a week at the community clinic in Chicago's Uptown neighborhood where 90 percent of her patients are immigrants, mostly Latino but also from all over Africa. She said she has never seen fear so severe in her 20 years as a nurse. She writes about her work with immigrants and undocumented people, such articles as Ripple effects:  DACA's future affects the health of all Americans and How providing healthcare to immigrants and refugees has changed since Trump became President.
The Yale School of Nursing Alumni Association proudly claims Barbara Shaw as a distinguished alumnus.