Ami Marshall, EdD, MSN, APRN, ANP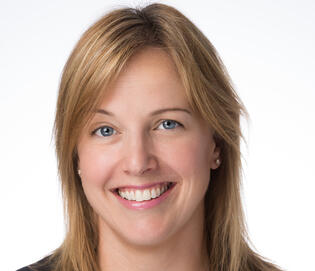 Lecturer in Nursing
Specialty Director for Adult/Gerontology Primary Care Nurse Practitioner (AGPCNP) Program
Yale School of Nursing - Room 20306
email: ami.marshall@yale.edu
phone: 203-737-5437
fax: 203-737-2414
About
Ami Marshall is a Yale School of Nursing Adult/Geriatric specialty track graduate from the class of 2004.  She is currently a Lecturer and Specialty Director for the Adult/Gerontology Primary Care Nurse Practitioner (AGPCNP) Program. In conjunction with working at YSN, Ms. Marshall is also employed with ProHealth Partners and provides care in an Assisted Living Facility, caring for a geriatric population.
Prior to working at Yale, she maintained a leadership role at the Community Health and Wellness Center of Greater Torrington, functioning as the Assistant Clinical Director, Director of the Ryan White HIV program, and Quality Improvement Coordinator. 
Ms. Marshall is currently a candidate in a doctor of nursing education program at Southern Connecticut State University with an anticipated 2017 graduation date.  Her dissertation topic is exploring faculty perceptions of the use of computer-based simulation as a teaching pedagogy in graduate nursing education.
She is a member of Sigma Theta Tau International: Honor Society of Nursing, the American Association of Nurse Practitioners and the Connecticut Advanced Practice Registered Nurse Society.
Research Interests/Clinical Practice
Research Interests
Ms. Marshall's research interests include exploring student-centered innovative teaching methods in graduate nursing education and the implementation, feasibility, and usage of these methods in academia.
Clinical Practice
Ms. Marshall has worked in both internal medicine private practice as well as community health environments where she provided care to underserved populations in a variety of clinical settings ranging from shelters, soup kitchens, senior centers, and school-based clinics.