Andrée de Lisser, DNP, APRN, PMHCNS-BC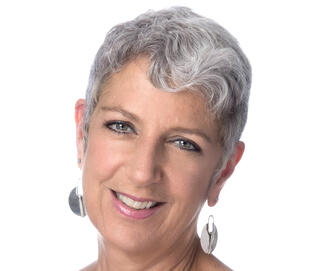 Senior Lecturer in Nursing
Yale School of Nursing - Room 21703
phone: 203-737-5433
fax: 203-785-6455
About
Dr. Andrée de Lisser is a Senior Lecturer in the Psychiatric Mental Health Nurse Practitioner specialty. She received her MSN from Yale University School of Nursing and earned a DNP from Case Western Reserve University. Dr. de Lisser has an extensive background in consultation-liaison psychiatry, psychotherapeutic modalities, organizational behavior and bereavement.  In 2018 she was received the Nightingale Excellence in Nursing award. She currently serves as the President of Delta Mu, YSN's chapter of Sigma Theta Tau International.
Dr. de Lisser is committed to keeping the therapeutic relationship focus in the PMHNP practice and is delighted to be teaching adult clinical seminar and the three therapeutic modalities courses; individual, group and family psychotherapy.
Research Interests/Clinical Practice
Research Interests
Dr.de Lisser's DNP scholarly project looked at depressive symptoms and chronic sorrow in elderly clients with chronic physical illness(es). Her other research interests include embedded psychiatric services in primary care, end-of-life/palliative care, dementia care and bereavement as well as global mental health.
Clinical Practice
Dr. de Lisser has a private psychotherapy practice in Northern Westchester, NY with a specialization in couple's therapy and bereavement and moonlights at Danbury Hospital's Behavioral Care Unit of the Emergency Room.
Selected Publications/Presentations
Publicat​ions
de Lisser, A. (2017) Chronic Sorrow in the Elderly. Archives of Psychiatric Nursing, 31 (647-648)
de Lisser, A. (2017) Understanding Depressive symptoms: Chronic Sorrow in the Elderly. [Abstract] Journal of the American Psychiatric Nurses Association, 23(4) 291
de Lisser, A.L. (1991). Review of Lewis, S., Grainger,RDK et al (1989). Manual of Psychosocial Nursing Interventions; Promoting Mental Health in Medical-Surgical Settings. Philadelphia: WB Saunders Co. In Oncology Nursing Forum, 18 (3), 610.
de Lisser, A.L. (1986). Holiday Blues: Theirs and Ours. Critical Care Nurse, 6 (6), 55-59.
de Lisser, A.L. (1987).  Review of Hill, A.F. with Hamilton, P.K., Ringer,L. I'm a Patient too: Cansurmount: The Dynamic Cancer Patient Support Program, Oncology Nursing Forum, 14 (5), 116.
de Lisser, A. L., Lippman, D.T., Schulze, M.W. (1988). The Advantages of a Career in Nursing. The College Digest Schools of Nursing, 2 (1), 4-5.
de Lisser, A.L. (1989). Review of Distel-Schwartz,J., Mears, M. Fight for Your Life (video) In Oncology Nursing Forum, 16 (5), 743-4.
de Lisser, A.L. (1989). Psychosocial Support: What Does It Really Mean? Office Oncology Nursing, 3 (2), 2.
Presen​tations
Countertransference in Geriatric Psychiatry: What is Beneath the Stigma  and How to Address It [Conference Session] American Psychiatric Nurses Association Annual Conference, New Orleans, LA, October 3, 2019
Resurrecting the Experiential Group: Teaching Group Dynamics and More [Conference Session]. PAGPS/APNA-PA Joint Conference: Group Therapy Revisited, Philadelphia, PA, United States. April 29, 2017
Understanding Depressive Symptoms: Chronic Sorrow in the Elderly (Methodological Considerations and Clinical Implications) American Psychiatric Nurses Association Annual Conference, Hartford, Ct. October 20, 2016
Chronic Sorrow in the Elderly: Methodological Considerations and Clinical Implications. Yale School of Nursing Scholars' Day 2016, Orange, Ct, October 28, 2016
What's So Normal About Grief? How Do We Know and How Do We Help? CT APRNS Annual Conference, Southbury, Ct, April 24, 2014