Ann Kurth, PhD, CNM, MPH, FAAN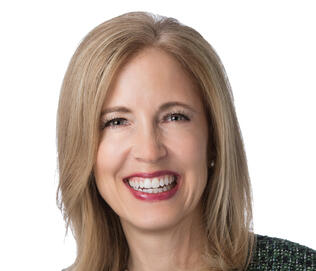 Dean and the Linda Koch Lorimer Professor of Nursing
Yale School of Nursing
email: ann.kurth@yale.edu
phone: 203-785-2393
fax: 203-785-3554
About
Ann Kurth, PhD, RN, CNM, MPH is Dean, and Linda Koch Lorimer Professor, Yale University School of Nursing; and Professor, Epidemiology of Microbial Diseases, Yale School of Public Health. Yale Nursing was the world's first university-based school of nursing, and it advocates for "better health for all people." 
Dr. Kurth is an elected Fellow of the National Academy of Medicine (former Institute of Medicine), and a Fellow of the American Academy of Nursing. She was a member of the 2014-2018 US Preventive Services Task Force, which sets screening and primary care prevention guidelines for the United States. She is a member of the New York Academy of Medicine andof the CT Academy of Science and Engineering. Dr. Kurth is 2018-2020 chair of the Consortium of Universities for Global Health (CUGH), the 190+-university member academic global health network whose mission is to support"academic institutions and partners to improve the wellbeing of people and the planet through education, research, service, and advocacy.(https://www.cugh.org/) 
An epidemiologist and clinically-trained nurse-midwife, Dr. Kurth's research focuses on HIV/reproductive health, and global health system strengthening, particularly in the context of climate change (see https://www.planetaryhealthnow.org/).
Her work has been funded by the National Institutes of Health (NIAID, NIDA, NIMH, NICHD), the Bill & Melinda Gates Foundation, UNAIDS, CDC, HRSA, and others, for studies conducted in the United States and internationally.  Dr. Kurth has consulted for the NIH, Gates Foundation, WHO, USAID and CDC, among others. 
Dr. Kurth has published over 200 peer-reviewed articles, book chapters, and scholarly monographs and presented at hundreds of scientific conferences and invited talks. Dr. Kurth has received awards for her science and leadership including the Friends of the National Institute of Nursing Research Award and the International Nurse Researcher Hall of Fame award from Sigma Theta Tau International, the global nursing honor society. She chairs the National Academy of Medicine's Board on Global Health, 2018-2020.
Research Interests
As an epidemiologist and clinically-trained nurse-midwife Dr. Kurth focuses on HIV/sexual and reproductive health prevention, screening and care, as well as on global health system strengthening, using information and communication technologies among other approaches for health intervention and workforce education implementation.
Selected Books/Chapters
Kurth, A. (2017). A Post-2030 Agenda: The World Beyond the Sustainable Development Goals. In W. Rosa (Ed.), Global Nursing Global Health: Our Contributions to Sustainable Development. New York, NY: Springer Publishing.
Kurth, A., Squires, A., Shedlin, M., & Kiarie, J. (2015). Global Health Nursing in the 21st Century. In S. Breakey, I. B. Corless, N. L. Meedzan, & P. Nicolas (Eds.), Interdisciplinary Collaborations in Global Health Research. New York, NY: Springer Publishing.
Selected Publications
Owens, D. K., Whitlock, E. P., Henderson, J., Pignone, M. P., Krist, A. H., Bibbins-Domingo, K., Curry, S. J., Davidson, K. W., Ebell, M., Gillman, M. W., Grossman, D. C., Kemper, A. R., Kurth, A. E., Maciosek, M., Siu, A. L., LeFevre, M. L., & U.S. Preventive Services Task Force. (2016). Use of Decision Models in the Development of Evidence-Based Clinical Preventive Services Recommendations: Methods of the U.S. Preventive Services Task Force. Ann Intern Med. doi: 10.7326/M15-2531. PMID: 27379742
U.S. Preventive Services Task Force, Bibbins-Domingo, K., Grossman, D. C., Curry, S. J., Davidson, K. W., Epling, J. W., Jr., García, F. A., Gillman, M. W., Harper, D. M., Kemper, A. R., Krist, A. H., Kurth, A. E., Landefeld, C. S., Mangione, C. M., Phillips, W. R., Phipps, M. G., & Pignone, M. P. (2016). Screening for Syphilis Infection in Nonpregnant Adults and Adolescents: US Preventive Services Task Force Recommendation Statement. JAMA, 315(21), 2321-2327. doi: 10.1001/jama.2016.5824. PMID: 27272583
Zaller, N. D., Patry, E. J., Bazerman, L. B., Noska, A., Kuo, I., Kurth, A., & Beckwith, C. G. (2016). A Pilot Study of Rapid Hepatitis C Testing in Probation and Parole Populations in Rhode Island. J Health Care Poor Underserved, 27(2A), 214-223. doi: 10.1353/hpu.2016.0049. PMID: 27133520
Kurth, A.E., Jacob, S., Squires, A.P., Sliney, A., Davis, S., Stalls, S., Portillo, C.J. Investing in nurses is a prerequisite for ensuring universal health coverage. J Assoc Nurses AIDS Care 2016;27(3):344-54. PMID: 27086193.
Kurth, A., Cleland C., Chhun, N., Sidle, J.E., Were, E., Naanyu, V., Emonyi, V., Macharia, S., Sang, E., Siika. Accuracy and acceptability of oral HIV self-testing and feasibility in a general adult population in Kenya. AIDS & Behavior 2016; 20(4):870-9. PMID: 26438487.
Were MC, Kessler J, Shen C, Sidle J, Macharia S, Lizcano J, Siika A, Wools-Kaloustian K, Kurth A. Implementation and operational research: A time-motion analysis of HIV transmission prevention counseling and antiretroviral adherence messages in Western Kenya. JAIDS 2015; 69(4):e135-41. PMID: 25950208.
Kurth, A.E., Cleland CM, Des Jarlais DC, Musyoki H, Lizcano JA, et al. HIV prevalence, estimated incidence, and risk behaviors among people who inject drugs in Kenya. JAIDS 2015;70(4):420-7. PMID: 26226249.
Kurth, A., Miller, T.L., Woo, M., Davidson, K.W. Understanding research gaps and priorities for improving behavioral counseling interventions: Lessons learned from the USPSTF. Annals of Preventive Medicine 2015; 49(3S2):S158–S165. PMID: 26296550.
Pfeffermann, G. and Kurth, A. Value of management education to enhance health systems. The Lancet (Global Health) 2014; 2(9):e504.  PMID:  25304411.
Sivipalisingham, S., McClelland, R.S., Ravel, J., Ahmed, A., Cleland, C.M., Gajer, P., Mwamzaka, M., Marshed, F., Shafi, J., Masese, L., Fajans, M., Anderson, M.E., Jaoko, W., Kurth, A.  An effective intervention to reduce intravaginal practices among HIV-1 uninfected Kenyan women. AIDS Research and Human Retroviruses 2014; 30(11):1046-57. PMID: 25265254.
Kurth, A., Spielberg, F., Cleland, C., Lambdin, B., Bangsberg, D., Frick, P., Severynen, A., Clausen, M., Norman, R., Lockhart, D., Simoni, J., Holmes, K. Computer counseling reduces HIV-1 viral load and secondary transmission of HIV risk: Findings from a randomized controlled trial. JAIDS 2014; 65:611–620. PMID: 24384803.
Kurth, A., Kuo, I., Peterson, J., Azikiwe, N., Bazerman, L., Cates, A., Beckwith, C.G. Information and communication technology to link criminal justice reentrants to HIV care in the community. AIDS Research and Treatment 2013, 2013:547381. PMID: 23984054. 
Andrasik, M.P., Chapman, C.H., Clad, R., Murray, K., Foster, J., Morris, M., Parks, M.R., Kurth, A. Developing concurrency messages for the Black community in Seattle, Washington. AIDS  Education & Prevention 2012; 24(6):527-48. PMID: 23206202.
Kurth, A., Mayer, K., Beauchamp, G., McKinstry, L., Farrior, J., Buchacz, K., Donnell, D., Branson, B., (2012). El-Sadr W.  Clinician practices and attitudes regarding early antiretroviral therapy in the US. JAIDS 2012; 61(5): 61:e65–e69.   PMID:  23183150. 
Kurth, A., Celum, C., Baeten, J.M., Vermund, S.H., Wasserheit, J.N. Combination HIV prevention: Significance, challenges, and opportunities.  Current HIV/AIDS Reports 2011; 8(1):62-72. PMID: 20941553.