Loren Fields, MSN, WHNP-BC, ANP-BC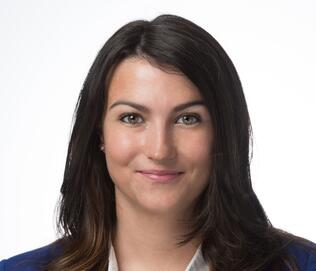 Lecturer in Nursing
Yale University School of Nursing - Room 22103
email: loren.fields@yale.edu
phone: 203-785-2555
fax: 203-785-6455
About
Loren Fields has served as a Preceptor at Yale School of Nursing since 2012 and is now a Lecturer in the Nurse-Midwifery and Women's Health Nurse Practitioner specialty. She brings expertise in the role of the WHNP, in reproductive health and in normal and abnormal gynecology. She is an elected member to the Clinicians for Choice Advisory Committee of the National Abortion Federation.
Ms. Fields received her MSN in 2010 from YSN and has dual certifications as a women's health and adult nurse practitioner. Prior to that, she earned a bachelor's degree in Psychology from the University of Massachusetts at Amherst. She also holds a Certificate in Health Professions Education from the University of Connecticut, a year-long course devoted to high quality planning, implementation, and evaluation of education programs. She is currently pursuing a Doctor of Nursing Practice degree at UCONN. 
Research Interests/Clinical Practice
Research Interests
Ms. Fields research interest is the management of abnormal and unintended pregnancy.  In 2014, she completed a grant funded demonstration project on inserting the copper IUC as emergency contraception that succeed in increasing uptake of this underutilized family planning method.
Clinical Practice
Fields has been in clinical practice at Planned Parenthood of Southern New England since 2010. There she provides comprehensive gynecologic care to women from adolescence through menopause as well as providing training to new clinicians.
Selected Publications/Presentations
Publications
Pregnancy of Unknown Location. National Abortion Federation, 37th Annual Meeting; April 2014. (Currently preparing clinical review of this topic for publication)
How Do You Support Early Pregnancy Losses? The Miscarriage Management Training Initiative: Improving Care for Women (Accepted Abstract/Poster). Cardinal, T.; Nance, Carolyn, N.; Darney, B.; Vanderhei, D.; Fields, L.; & Wallace, M. Proceedings of the 2013 AWHONN Convention.
Training and Practicing as an Advanced Practice Nurse in Abortion Care (Invited Panel Presentation). National Abortion Federation, 36th Annual Meeting; April 2012.
Fields, L., Kaplan, C. (2011). Opt-out HIV testing: An ethical analysis of women's reproductive rights. Nursing Ethics, 18(5), 734-42.
Stories from the Field: Case Studies of Students' Experiences to Advance their Education and Practice in Abortion Care (Panel Presentation). National Abortion Federation, 35th Annual Meeting; April 2011.