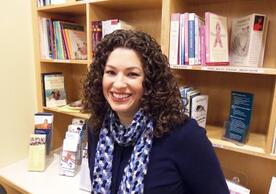 For people with serious and progressive disease, integrating palliative care early on in their illness is imperative, according to YSN Research Scientist Dena Schulman-Green. Early integration of palliative care into a plan of care gives patients time to weigh critical and often emotional decisions.
Palliative care is specialized health care for individuals with serious, progressive illness that addresses pain and symptom management as well as emotional and spiritual care. Typically, a specialized team of nurses, physicians, chaplains, physical therapists, social workers, nutritionists, and pharmacists work collaboratively to provide palliative care to patients and their family. 
Patients who receive early palliative care may feel better physically, may be better able to undergo treatment, and may even live longer than those who do not receive it. They may also feel better emotionally because they've discussed their health care plan with their providers and know what to expect.
Schulman-Green's research mission is to help patients, their family members and providers understand what palliative care is, when it should be incorporated into care, and how best to start and navigate what can be challenging conversations. Her inspiration to promote palliative care grew from personal experience. Schulman-Green took care of her Aunt Gloria, who had advanced breast cancer. During this challenging time, she witnessed how the illness affected not only her aunt, but her uncle and cousins as well. There were many ways the experience could have gone better had she and her aunt's family been better prepared. Schulman-Green thought, 'There has to be a way to improve this experience for patients and their families who find themselves in similar situations.'
The growth of the field in recent years is encouraging to her and to the ultimate decision-maker in regards to health care: the patient. "I believe that people with serious illness should know their health care options and should have voice in their care," she stated. "It's important for patients to have a plan that matches their values and the goals they have set for themselves."
Ongoing conversations with the palliative care team helps define goals and outcomes the patient can hope for. Schulman-Green calls this the, "hope for the best, plan for the worst" strategy. "Generally speaking, patients want to know about their illness and health care options," she said. Palliative care helps seriously ill patients and their families know what to expect and optimize their quality of life.
To do so, palliative care requires ongoing conversations between providers, patients, and their families. Providers need to learn about the patient's values and priorities, including cultural, religious, and lifestyle values, and consider these within the patient's health care plan over time. The idea of patient-centered care, notes Schulman-Green, is evolving. The best palliative care addresses physical, spiritual, and emotional issues, asking patients and families what trade-offs they can handle in their new reality.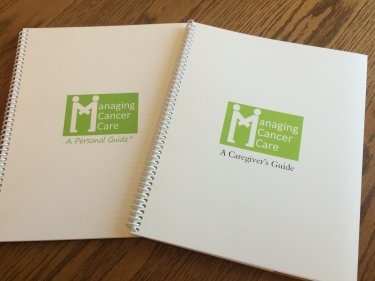 Currently, Schulman-Green is Principal Investigator on an R21 grant from the National Institute of Nursing Research. In this study, she is testing a patient-oriented palliative care intervention she developed among a sample of women with Stage I-IV breast cancer. Schulman-Green's goal is to improve participants' knowledge of palliative care as a springboard for improving overall cancer self-management, including health care communication, self-efficacy, management of cancer transitions, anxiety, depression, and uncertainty, and health care utilization. With over 50% minority participation, she will look at racial and ethnic differences as well. She has also developed an intervention for family caregivers within a National Palliative Care Research Center grant. Schulman-Green plans to test both interventions simultaneously among patient and family caregiver dyads.
Schulman-Green's work was recently honored by YSN's Center for International Nursing Scholarship and Education (CINSE), which awarded her a grant to fund further research. For this project, she will work with the Ministry of Health in Israel to help expand their palliative care infrastructure. Two of YSN's students will manage components of the project – a national survey of palliative care educational needs, and an analysis of nursing roles and curricula in the U.S. and Israel. Most recently, Schulman-Green was awarded a Hecht-Albert Pilot Innovation Award from the Yale Global Health Leadership Institute to supplement the CINSE funding. The Hecht-Albert award will help fund conference travel where she will present this research.
Schulman-Green earned a BA in psychology from Boston University in 1993, an EdM and an MA in counseling psychology from Columbia University in 1995, and an MS and a PhD in gerontology from the University of Massachusetts in 1999 and 2002. She came to YSN in 2002 as the recipient of a U.S. Department of Defense Breast Cancer Research Fund Postdoctoral Fellowship Award. She joined the YSN faculty in 2003.