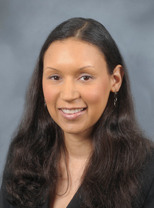 Jacquelyn Taylor, PhD, PNP-BC, RN, YSN Associate Professor, was recently inducted as a Fellow of the American Academy of Nursing (FAAN). Fellowship in AAN is awarded in recognition of outstanding contributions and achievements in the nursing profession.
"Being selected as a FAAN is one of the most prestigious honors in nursing," Dr. Taylor commented. "I am humbled to be recognized by the leaders in the profession and I am eager to serve."
Taylor was inducted as a Fellow during the Annual Awards Ceremony on October 15, 2011, during the Annual Meeting and Conference in Washington, DC.
For becoming a Fellow of the American Academy of Nursing (FAAN), the following was read at the induction:
Dr. Jacquelyn Taylor's most significant contribution to nursing genetics has been the identification of genetic and environmental factors that trigger the onset, severity, and development of hypertension among African Americans. African Americans have been considered at risk for hypertension mostly due to negative lifestyle factors and genetic risks from genes on chromosome 2. Her work examining gene-environment interactions for hypertension using genome wide association (GWA) techniques examine the entire genome of an individual while also taking into account lifestyle related factors that may contribute to hypertension risk. Jackie's studies were the first to identify markers for hypertension in 3 generations of urban African American women. She has identified genes never studied in African Americans that are risk factors for development of hypertension in normotensive offspring. She has also identified genes that act as protective mechanisms against increases in blood pressure.
The Academy is constituted to anticipate national and international trends in health care, and address resulting issues of health care knowledge and policy. Not only is the invitation to Fellowship recognition of one's accomplishments within the nursing profession, but also affords an opportunity to work with other leaders in health care in addressing the issues of the day. The Academy's mission is to serve the public and nursing profession by advancing health policy and practice through the generation, synthesis, and dissemination of nursing knowledge.