This semester, YSN welcomed four new YSN Alumni Association (YSNAA) board members: Taby Ali '12, Ani Bagdasarian '14, Amanda Filippelli '15, and Brenda Penner '76. Their two-year term began October 16, 2015.
Get to know the new board members:
Taby Ali is a psychiatric nurse practitioner who has been working for Wellmore Behavioral Health in Waterbury, Connecticut since graduating Yale. Prior to attending nursing school, she earned her bachelor's degree in community health from Brown University in 2005 and then worked in direct services for children and state public policy research. She continues to utilize her direct experience with children and adults to advocate for systemic policy changes to address gaps in mental health care.
 
Ani is from Cupertino, California and graduated from YSN's acute care master's program in 2014. She received a BS in biology from University of California San Diego, and a master of public health in epidemiology and biostatistics from University of Southern California. She joined the Cardiac Electrophysiology and Arrhythmia Group at Stanford University Hospital as a research assistant and was mentored by an YSN alumna Linda Norton '80. She was inspired to enter the field of nursing from being surrounded by intelligent, passionate, and dedicated nurses, and decided to enter YSN's GEPN program. 
Currently living in the San Francisco Bay Area and working on two nurse-run arrhythmia studies with her arrhythmia nurse colleagues at Stanford Hospital. Ani's area of interest is cardiovascular disease, and she is passionate about educating the public on advanced practice nursing, networking, and creating more nurse role models.
 

Amanda is a pediatric nurse practitioner working in the division of pulmonary medicine at Connecticut Children's Medical Center in Hartford. She earned an undergraduate degree in biology and American sign language/deaf studies from the College of the Holy Cross in 2009. She also holds a master of arts in medical sciences and a master of public health in maternal child health from Boston University. Also interested in research, she has worked in the department of family medicine at Boston Medical Center since 2011 where she assists in clinical research in the field of integrative medicine and health disparities.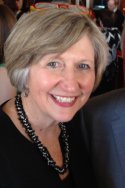 Brenda Penner has 41 years of clinical, educational, and administrative experience in academia, hospitals, and community health settings. Her early career experiences centered in maternal-newborn care that included being a certified nurse midwife. Her later experiences focused on community heath, public health, home health and hospice. Now retired, she just finished up a two-year term as the foundation chair of her local hospital in Astoria, Oregon, raising more than $500,000. She has worked with a regional board of the Oregon Community Foundation, which has provided funds to educate local elementary teachers in a teaching strategy called GLAD, a program that transforms the classroom into a learning-social laboratory. The strategies and model promote English language acquisition, academic achievement, and cross-cultural skills. Hailing from Oregon, Brenda will create a strong pillar for caring for all YSN alums but especially those in the Pacific Northwest provided a position on the board.