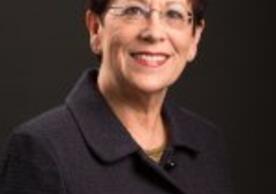 YSN Beatrice Renfield Term Professor of Nursing Nancy Redeker was recently awarded a $3.3 million grant from the National Institutes of Nursing Research (NINR), a component of the National Institutes of Health. The grant allows Redeker and her team to evaluate the sustained effects of cognitive behavioral therapy for insomnia, and its impact on patients with stable heart failure.
Almost 75% of heart failure patients, a group of about five million Americans who have poor function and high levels of morbidity and mortality, report poor sleep. As many as 25-56% of heart failure patients report chronic insomnia, which may contribute to the development and exacerbation of heart failure and incident mortality.
The randomized controlled clinical trial proposed in this study will build on the team's previous work and will evaluate the sustained effects of self-management of insomnia with behavioral strategies to improve sleep, related symptoms, function, and reduce re-hospitalizations. The study will also evaluate the cost-effectiveness of this treatment. Redeker explains that cognitive behavioral therapy has high potential to reduce disabling symptoms and improve quality of life and to reduce health care costs in a very vulnerable group whose treatment is associated with high costs.
"My team and I are thrilled to receive this grant award from the NIH/NINR," stated Redeker. "Heart failure patients in the U.S. and many more worldwide suffer from poor sleep and disabling symptoms. Our hope is to reduce these important outcomes among this vulnerable group of patients."
A total of 200 participants will be randomized to four bi-weekly sessions of group cognitive behavioral therapy for insomnia or an attention control condition consisting of heart failure self-management education. If interested in learning more about this study, please contact Nancy.Redeker@yale.edu or 203-737-2420.