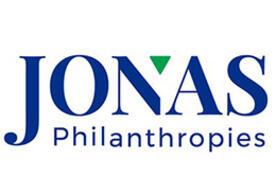 YSN doctoral students Dora Lendvai Wischik (PhD) and Sarah DeSilvey & Ty Perrier (DNPs) are recipients of the distinguished 2018 Jonas scholarships.
The scholarships are given by Jonas Philanthropies to improve the quality of healthcare by investing in nursing scholars whose research and clinical foci specifically address the nation's most urgent needs, such as preventive health, psych-mental health, and Veterans health. The grants will empower and support Dora, Sarah, and Ty with financial assistance, leadership development and networking opportunities. Jonas Philanthropies believe the investment in the education of nurse leaders is critically important to improve the healthcare system.
Dora, Sarah, and Ty will become a part of the new 2018-2020 cohort of more than 200 Scholars pursuing PhD, DNP or EdD degrees at 92 universities across the country, and they join more than 1,000 Jonas Scholar alumni representing 157 universities across all 50 states.
 "Each year, we grow more in awe of all our Jonas Scholars have achieved. It is with great honor that we welcome and celebrate this new cohort of nurse leaders," said Donald Jonas, who co-founded Jonas Philanthropies with his wife Barbara Jonas. "With more than 1,200 Jonas Scholars to date who are committed to meeting the greatest health needs of our time, we look forward to continuing our work with our partner nursing schools and expanding our impact to advance care for the country's most vulnerable populations."