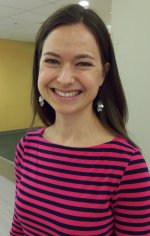 Bridget Hutchens and Halley Ruppel are among the 46 nurses in the United States this year to receive a prestigious Future of Nursing Scholars program award to support their PhD study. TheFuture of Nursing Scholars program is a multi-funder leadership program, spearheaded by the Robert Wood Johnson Foundation (RWJF), that is increasing the number of nurses holding PhDs in Connecticut and around the country. More PhD-prepared nurses are needed to increase the number of nurse leaders, conduct nurse-led science and discovery, and educate the next generation of nurses, the Institute of Medicine has said.
Hutchens intends to focus on maternal mental health and how to support women during the transition into motherhood. She is particularly interested in non-pharmacological methods of supporting maternal mental health, including exercise, sleep, meditation, supplements, and other modalities. Hutchens earned her BSN from Georgetown University and her MS in nursing with a dual focus on community health and midwifery from San Diego State University.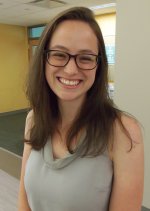 Ruppel is interested in exploring critical care nurses' use of monitoring technology and the subsequent impact on patient care and outcomes. Understanding the impact of technology on nursing care and patient outcomes can inform both the education of critical care nurses and development of better technology. Ruppel earned her BSN from the University of Pennsylvania School of Nursing and her MS in nursing education from New York University College of Nursing.
The Future of Nursing Scholars program provides grants to schools of nursing, so that they can provide scholarships to PhD candidates who will commit to completing the program in three years. Hutchens and Ruppel will receive an award of $75,000, as well as mentoring and leadership development over the course of the PhD program. 
Less than one percent of the nation's more than three million nurses have PhDs in nursing or a related field. In addition, the average age at which nurses get their PhDs in the U.S. is 46 – 13 years older than PhD earners in other fields. This program will provide an incentive for nurses to start PhD programs earlier, so that they can have long leadership careers after earning their PhDs.
"This is a creative and bold initiative to increase the number and diversity of PhD-prepared nurses who will provide leadership in nursing science," stated YSN PhD program director and professor Robin Whittemore. "We are excited to be a part of this initiative!"
In addition to RWJF, Johnson & Johnson, Inc., Independence Blue Cross Foundation, Cedars-Sinai Medical Center, North Shore Long Island Jewish Health System, and the Rhode Island Foundation are supporting the Future of Nursing Scholarsgrants to schools of nursing this year.
The Future of Nursing Scholars program launched last year with an inaugural cohort of 16 scholars. This new cohort brings the number of nurses it is support to 62.
For more than 40 years RWJF has worked to improve the health and health care. We are striving to build a national Culture of Health that will enable all to live longer, healthier lives now and for generations to come. For more information, visitwww.rwjf.org. Follow the Foundation on Twitter at www.rwjf.org/twitter or on Facebook at www.rwjf.org/facebook.