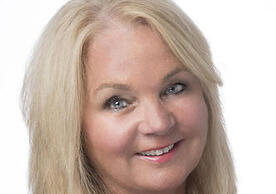 Geraldine Marrocco, EdD, APRN, CNS, ANP-BC, is the latest member of the Yale School of Nursing community to be selected as an American Association of Nurse Practitioners Fellow.
FAANPs impact the broader healthcare community by leading new initiatives and engaging with nurse practitioners to incorporate scholarship and innovation in clinical practice. Fellows are chosen by a selective process based on their significant contributions to healthcare and the nurse practitioner role.
Dr. Marrocco is an Associate Professor of Nursing in the Primary Care Division at YSN and has taught at all levels of nursing education, primarily in adult and geriatric primary care, medical surgical nursing, and critical care.
She also promotes interprofessional learning opportunities through her involvement with Yale School of Medicine programs including the Connecticut Older Adult Collaborative for Health (COACH) program.
Dr. Marrocco owns and manages an independent nurse practitioner primary care practice in Trumbull, Connecticut where she regularly precepts nurse practitioner students.
She will be inducted as a 2017 Fellow in Philadelphia this June.