YSN is pleased to announce that Bernice Coleman '83, PhD, ACNP-BC, FAHA, FAAN, will present the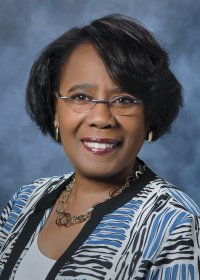 school's 90th Commencement address at this year's ceremony. The ceremony will take place on Monday, May 23, 2016 at the historic Shubert Theater in New Haven, followed by a reception at the Omni New Haven Hotel.
Named in 2013 as one of YSN's 90 Yale Nurses, Dr. Coleman has made significant contributions to nursing throughout her impressive career. Her work has been presented nationally and internationally at conferences, including the International Society of Heart and Lung Transplantation, the American Society of Histocompatibility and Immunogenetics, and the World Conference on Organ Transplantation.
With a strong interest in ethnic death disparities following heart transplantation, Dr. Coleman investigated and uncovered genetic differences between African Americans and Caucasian Americans that are linked to the discrepancy in survival rates among the two ethnic groups. In November 2015, Dr. Coleman was one of five panelists invited to provide a clinical perspective on issues of translating genomics into practice for the National Academics of Science, Engineering and Medicine workshop titled, "Applying an Implementation Science Approach to Genomic Medicine."
A board certified acute care nurse practitioner, Dr. Coleman currently works in the Heart Transplantation and Ventricular Assist Programs at Cedars Sinai Medical Center. She is chair of the Nursing Research Council at Cedars Sinai, where she provides research and evidence-based practice support to more than 3,000 nurses. Additionally, she oversees an annual nursing research conference that showcases over 60 abstracts, oral, and poster presentations from work conducted by nurses at Cedars-Sinai.
To aid in this effort Dr. Coleman created the Inspiring Writing in Nursing program last year, which encourages nurses to contribute to scientific literature. In the past year, she and her team have mentored nurses who have now submitted papers for publication.
Dr. Coleman is a fellow of the American Academy of Nursing and a member of the U.S. Department of Health and Human Services Advisory Committee on Organ Transplantation. This group provides recommendations to the Secretary of Health and Human Services.
She earned a bachelor's in nursing from the University of Bridgeport, a master's from YSN, and a PhD from the University of California, Los Angeles, School of Nursing. Dr. Coleman completed two post-doctoral experiences, one in the Histocompatibility Laboratory at Cedars Sinai and the other at the National Institute of Nursing Research Summer Genetics Institute.
This year, YSN will award degrees to 75 MSN graduates, 12 Doctor of Nursing Practice graduates, two post master's graduates, and three PhD graduates.