Connecting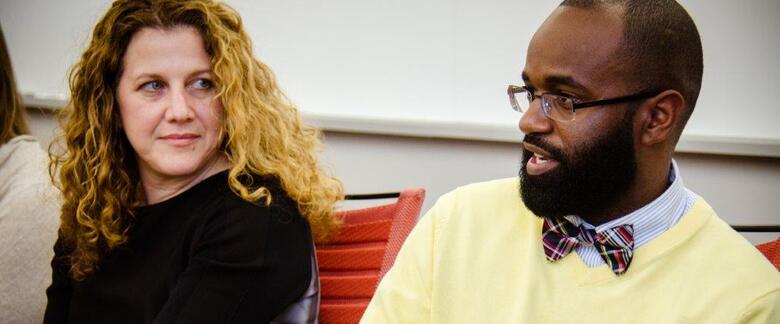 Contact a Classmate
Are you trying to get in touch with a former classmate? Have you recently moved and would you like to get in touch with other YSN Alumnae/i in your new region? Please contact the Alumnae/i Affairs office and they would be happy to assist you: julia.pafford@yale.edu.
Find a Job and Network
Please join our official LinkedIn page, exclusively for current students, graduates, faculty, and staff of the Yale School of Nursing. Network with colleagues, reconnect with classmates, find and share relevant job postings, and more!
Mentor a Student
In the YSN Mentoring Program, YSN graduates are paired with one or more current students to serve as mentors throughout the students' YSN experience. We do not expect the YSN Mentoring Program to be a significant time commitment for mentors, and we hope alumnae/i will enjoy the opportunity to connect with current students. Mentors will communicate with students by phone, email, or in person if living in the greater New Haven area. Please contact YSNMentoring@gmail.com for more information or fill out the application below. We typically match new pairs annually in September with a new cohort of students.
Share Your News and Updates
Please send us recent updates about you and your classmates. Tell us about your work, your family, promotions, or any recent accomplishments. Fill out this form to submit your latest news! You may even be featured in an upcoming issue of Yale Nursing Matters.
Interested in what your fellow alumnae/i are up to? Read all of the submitted Class Notes here.
Update Your Contact Information
Do we have your most recent contact information? With your updated information we'll be able to send you exclusive invites to regional YSN gatherings, connect you with former classmates, and send you news from the school. Update your email and mailing address directly with this form to stay in touch.
Volunteer
There are many ways to stay connected as a volunteer for YSN. Become a board member, an admissions ambassador, a class agent, or even host a regional event! Please contact julia.pafford@yale.edu to get started in a volunteer position.