Connecting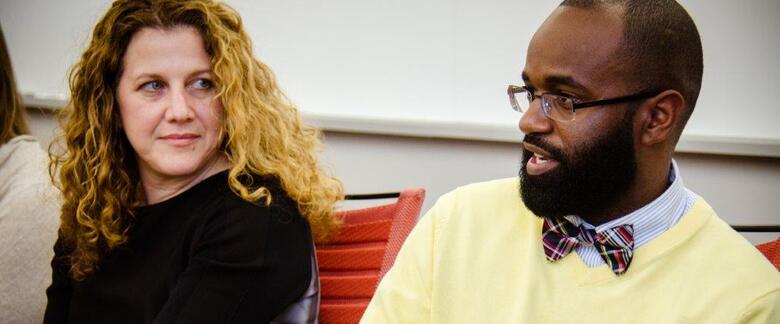 Contact a Classmate
Are you trying to get in touch with a former classmate? Have you recently moved and would you like to get in touch with other YSN Alumnae/i in your new region? Please contact the Alumnae/i Affairs office and they would be happy to assist you: julia.pafford@yale.edu.
Find a Job and Network
Please join our official LinkedIn page, exclusively for current students, graduates, faculty, and staff of the Yale School of Nursing. Network with colleagues, reconnect with classmates, find and share relevant job postings, and more!
Join Cross Campus
Cross Campus is Yale's online networking, community-building, and mentoring program. Cross Campus facilitates relationships between Yalies — whether that's alumni to student or alumni to young alumni. It features many ways to engage with Yale: through mentorship, either as a mentor or a mentee; with one-time advice; via an online discussion board to ask questions of fellow Cross Campus users; and by joining groups of interest, such as the page set up for Yale School of Nursing.
Cross Campus also features links to Yale affiliates and resources to help navigate the website, to make the most of being a Cross Campus member, and to be the best mentor or mentee you can be. Cross Campus is open to all alumni and students of Yale College, the Graduate School of Arts and Sciences, and the professional schools, and eventually other members of the Yale community. Membership is free for life and takes just two minutes to set up.
Share Your News and Updates
Please send us recent updates about you and your classmates. Tell us about your work, your family, promotions, or any recent accomplishments. Fill out this form to submit your latest news! You may even be featured in an upcoming issue of Yale Nursing Matters.
Interested in what your fellow alumnae/i are up to? Read all of the submitted Class Notes here.
Update Your Contact Information
Do we have your most recent contact information? With your updated information we'll be able to send you exclusive invites to regional YSN gatherings, connect you with former classmates, and send you news from the school. Update your email and mailing address directly with this form to stay in touch.
Volunteer
There are many ways to stay connected as a volunteer for YSN. Become a board member, an admissions ambassador, a class agent, or even host a regional event! Please contact julia.pafford@yale.edu to get started in a volunteer position.