2020 Orientation Leaders
Welcome to YSN!
We are excited to have you all join us in August for Orientation. Alongside the OSA staff, we have a group of Orientation Leaders dedicated to helping you transition to YSN. Check them out below!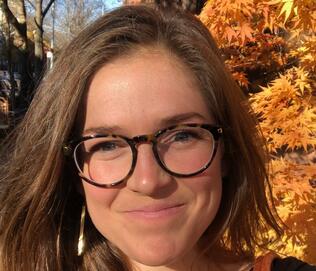 Cecilia Hackerson
Specialty: FNP
Hometown: Warren, Vermont 
Favorite Thing About YSN: I love how connected YSN is to the other health professional schools like the med school and PA school, and its emphasis on interdisciplinary learning. It allows for a great deal of collaboration across schools and specialties, and will help us all be better providers. I also love living in New Haven! This is a wonderful community with a lot of ways to get involved in Health Justice. 
Involvement: Nurses for Sexual and Reproductive Health (NSRH), Not Otherwise Specified (NOS), on leadership team for student run course US Health Justice, HAVEN Clinic Volunteer, Yale Climate Change and Health Initiative Student Associate
Fun Fact: I have been a vegetarian since birth, so I have no idea what chicken tastes like.
Yoni Hochstein
Specialty: Psych
Hometown: Syracuse, NY
Involvement: GEPN Student; GEPN Liaison elected by peers; GEPN SGO Rep selected by current SGO; Psych-NP program.
Favorite Thing About YSN: The hands-on experience we get right into during the first semester.
Fun Fact: I was born in Israel.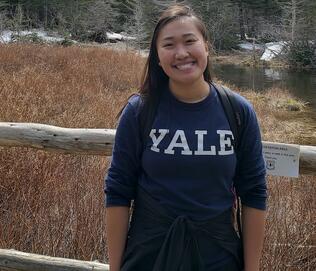 Jacqueline Ly
Specialty: FNP
Hometown: Newton, MA
Involvement:  Student ambassador on the YSNAA
Favorite Thing About YSN: The community. I am deeply grateful to be surrounded by passionate, caring, and supportive peers as we work through this crazy time in our lives!
Fun Fact:Coffee oreo ice cream is my kryptonite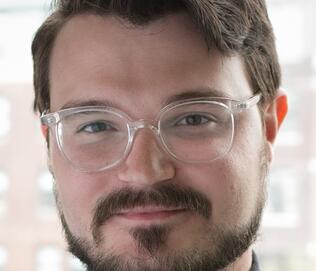 Jonathan Harper
Specialty: Primary Care
Hometown: Collegeville, PA
Favorite Thing About YSN: The support the faculty and staff provides us. Plus it's YALE.
Fun Fact: I have a Bengal cat named Scout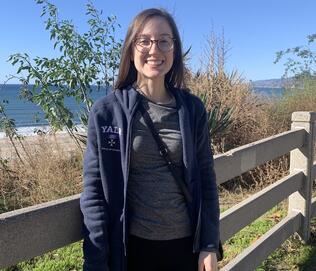 Michaela Sanchez
Specialty: ACNP
Hometown: Santa Cruz, CA
Favorite Thing About YSN: My YSN peers. It amazes and inspires me to be around such determined, passionate, and resilient individuals. Also Gracie the therapy dog!.
Fun Fact: I organized the breaking of a Guiness World Record for the largest human letter a few years ago and we still hold the record today! 
Involvement: Yale Buddhist Sangha
Alex Ulin
Specialty: Midwifery/Women's Health
Hometown: Bradford, PA
Favorite Thing About YSN: All of the other students! We have such an amazing cohort. The love and generosity everyone shows each other is so incredible; the questions I couldn't have even thought of in class, the Facebook reminders of Shadow Heath deadlines, the box full of shared study guides, the student-led workout sessions at YSN, the carpools. I could seriously go on and on.
Fun Fact: I love animals! My current animal companion is the sweetest little hedgehog named Dill Prickle. 
Involvement: I am a member of Nurses for Sexual and Reproductive Health and The Addiction Medicine Collaborative and I plan to apply to be a TA for next year. I had planned to start volunteering as an abortion doula at PP with NSRH after spring recess but that of course has been postponed. I helped start a Sunrise Hub for YSN to advocate for a Green New Deal - we were meeting weekly and organizing an Earth Day strike which will now be virtual. Generally, I think I'm someone who is just around the hub a lot, at review sessions, and active in class.
Anisha Gill
Specialty: FNP
Hometown: Queens, NY
Favorite Thing About YSN: I really appreciated the community that exists at YSN. The upperclassman have really guided us through the GEPN year. I appreciate the TA office hours. I also love the labs, attending Raven's presentations, and Sharen's class activities.
Fun Fact: I used to be part of a Salsa, Merengue, Bachata dance group in undergrad.
Involvement: I haven't had a chance to get involved with on-campus activities; however, I follow the Minority Student Nurses (MSN) on facebook and keep an eye on their activities.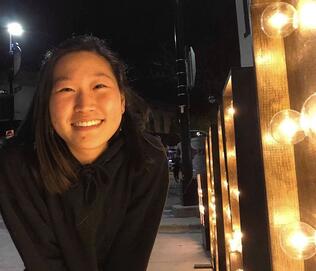 Dana Loo
Specialty: PNP
Hometown: Singapore
Favorite Thing About YSN: My cohort and MSN! My experience at YSN wouldn't be as rich if not for my inspiring classmates, who are outspoken, creative, and naturally inquisitive. As an APIDA student, I also came to YSN craving a safe space for minority students, and MSN has been overwhelmingly welcoming – an MSN meeting was the first place I was able to be myself at YSN and I am so thankful. 
Fun Fact: I race bikes for Singapore!
Involvement:I volunteered with NHP and HAVEN Free Clinic as part of their lab (before COVID-19), and have been volunteering with IRIS as part of their preschool readiness program. I ride bikes frequently with Yale Cycling Club, and am planning to race with them as soon as races are OK'd due to COVID. I love attending MSN meetings, too! 
Emily Brown
Specialty: FNP
Hometown: Los Angeles, CA 
Favorite Thing About YSN: My peers are some of the most generous, bright, and genuine folks I've ever met. 
Fun Fact: I love baking birthday cakes!
Involvement: Not Otherwise Specified, Nurses for Sexual Reproductive Health, HAVEN Clinic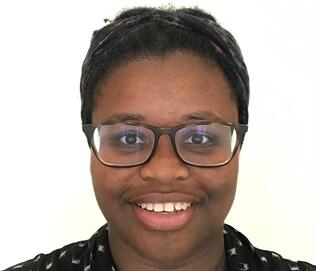 Jelissa Neal
Specialty: Midwifery/Women's Health
Hometown: Chicago, IL 
Favorite Thing About YSN: The friendly, lovely people! Seriously, the support has been amazing (especially during quarantine). 
Fun Fact: I spent most of my life in Tennessee, so I'm one of the few Southerners from my GEPN class. (I am also one of the few Midwesterners.)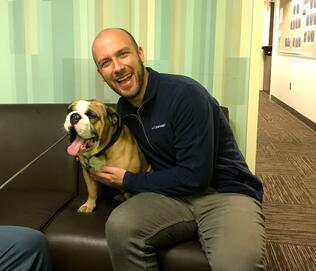 Nick Davies
Specialty: FNP
Hometown: Kent, Washington
Favorite Thing About YSN: The diversity of backgrounds YSN students come from. I'm continually impressed by how each of our paths has led us to the common goal of nursing, and how each add a layer of nuance to the nursing career and what it means to be a nurse.
Fun Fact:  My eyes are different colors!
Involvement: The Yale Citations - A cappella group composed of graduate and professional school students