2021 Orientation Leaders
Welcome to YSN!
We are excited to have you all join us in August for Orientation. Alongside the OSLB staff, we have a group of Orientation Leaders dedicated to helping you transition to YSN. Check them out below! 
Anisha Gill
Specialty: FNP
Hometown: Queens, NY
Favorite Thing About YSN: Community among my peers and willingness of everyone to help out. Even in the midst of a pandemic, the Office of Student Life and Belonging has been able to do virtual paint nights and baking nights. It's been incredible to be able to connect with people in some capacity and that speaks to the Office of Student Life and Belonging's commitment to creating community. I also really liked my clinical site this past semester working with Joanna Cole.
Involvement: FNP Specialty Rep
Fun Fact: I love going on sunrise hikes and catching sunrises at the beach before starting my day.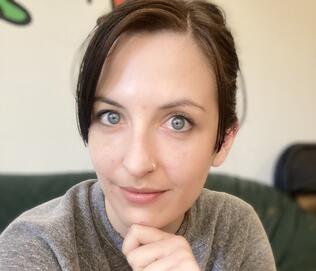 Chloe Kiester
Specialty: AGPCNP
Hometown: Los Angeles 
Favorite Thing About YSN: My favorite thing about YSN so far has been all the brilliant folks I've met and worked with. I'm constantly impressed by the passion and determination of other students.
Fun Fact: Pre-covid I performed improv and stand-up regularly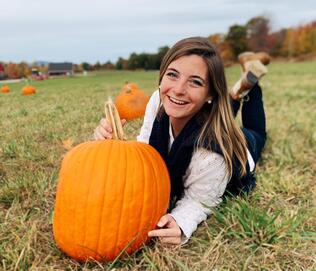 Courtney Barlotta
Specialty: Psych-Mental Health
Hometown: Bedford, NH
Favorite Thing About YSN: I absolutely love the faculty and the students. The faculty are extremely supportive and want to help you grow not just as a provider, but as a person and are invested in helping you become the best provider possible. The faculty facilitate an incredible learning atmosphere that pushes you and teaches you how to think and process information as a provider, rather than just having you memorize. The students are amazing, and I have met some of my best friends here, and forever colleagues.
Involvement: I am a youth group leader at a church near New Haven and work with kids between the ages of 12-18. I am also part of the Addiction Medicine club at Yale, and the Yale Health Professionals Christian Fellowship club/group. I also attend Vox Church in New Haven and want to get more involved in the city. I love running, hiking, biking, working out and hanging out with friends. I enjoy volunteering at many organizations such as an inner city rehabilitation for women and working with at risk youth. I have a passion for global health and have traveled to Romania for mission trips and definitely want to incorporate global health into my practice.
Fun Fact: I have been a ski instructor for the last ten years and would love to teach anyone who wants to learn!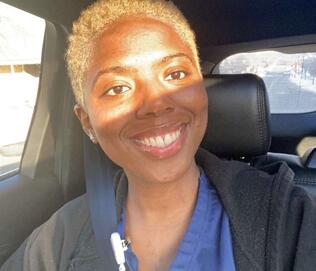 Crystal Johnson
Specialty: Psych-Mental Health
Hometown: Hamden, CT
Favorite Thing About YSN: My peers and some staff members I have come to know.
Fun Fact: I started undergrad when I was 16 years old.
Haley Pleskow
Specialty: PNP
Hometown: Parkland, FL
Favorite Thing About YSN: Getting to learn from all of the awesome people in our cohort in class and during clinicals!
Involvement: Yale Patient Navigator Program, Bystander Intervention Facilitator
Fun Fact: I love playing ultimate frisbee! 
Joseph (Kwaku) Gyasi
Specialty: Psych-Mental Health
Hometown: Accra, Ghana
Favorite Thing About YSN: The students! Every single day, through conversations with my cohort friends, I am pushed to be a broader thinker and better leader.
Fun Fact: I back packed through Vietnam and Indonesia with random friends I met in a hostel!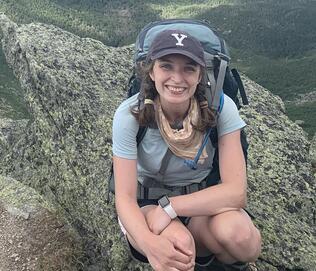 Kristen Nocka
Specialty: FNP
Hometown: Wellesley, MA
Favorite Thing About YSN: I love the passion that every student as brought to YSN, and the sense of community that YSN has created. From my experience in the GEPN program, it's clear that every student has brought a unique perspective to Yale, and everyone has something interesting to contribute based on their past experiences. I've learned so much just from my classmates!
Fun Fact: I partially grew up in London, England 
Lauren Lewis
Specialty: PNP
Hometown: Nashville, Tennessee
Favorite Thing About YSN: My favorite thing about YSN is the community. I am surrounded by the most passionate, driven, intelligent, and inspiring students and professors.
Fun Fact: Before coming to YSN, I was working at the Magic Kingdom in Walt Disney World. 
Leoncia Gillespie
Specialty: Midwifery/Women's Health
Hometown: Durham, NC
Favorite Thing About YSN: Being a part of a cohort that has such a wide array of life and work experience is my favorite thing about YSN. As a new college graduate, it is really inspiring to be surrounded by people with such amazing accomplishments and insight to share.
Fun Fact: I co-directed a play about my hometown- Shout out to the Bull City!!- when I was in high school. 
Michaela Sanchez
Specialty: ACNP
Hometown: Santa Cruz, CA
Favorite Thing About YSN: My YSN peers. It amazes and inspires me to know and learn alongside such determined, passionate, and resilient individuals.
Fun Fact: I organized the breaking of a Guinness World Record for the largest human letter a few years ago and we still hold the record today!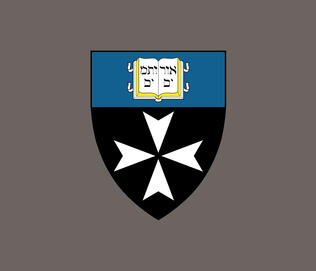 Sajni Persad
Specialty: FNP
Hometown: Miami, FL
Favorite Thing About YSN: My favorite thing about YSN is the professors.  Their dedication, care, expertise, knowledge, and compassion that I witnessed at Admitted Students Day 2020 and that they demonstrated during challenging times are a few reasons why I have the utmost respect for them. I also love YSN's campus for its top-notch simulation rooms, spacious classrooms, river, and the fact that it is not near the main campus. The open outdoor space, especially the river, have definitely provided me with a sense of serenity/tranquility and a space for me to destress.
Involvement: YSN Bystander Program; helping out at YSN's farm/greenhouse
Fun Fact: When I climb trees for fun, I have a habit of getting stuck in them.