YSN Class Notes
1940s
Jeanne Amiot Bruce '46
I am writing to report the passing of Jeanne Amiot Bruce on March 17, 2015. She lived a life of purpose-raising her four children to be productive and ethical adults, excelling in a long career as a Clinical Nurse Specialist in Psychiatry with the Veterans Administration, and actively contributing to her community wherever she lived. (Most recently she knitted hundreds of warm winter hats yearly for the children of Headstart and other programs). She always was proud to be a graduate of YSN. Her loss is felt deeply. Nancy Bruce Baetz, RN, daughter. 
Eleanor Grunberg (Hoffman) '46
Despite two hip replacements, I have kept actively involved in my assisted living facility by being on executive committees of four different groups. This mental distraction has helped me following the unexpected death of my oldest son. The proximity of my other son and his family has enabled me to face each day with a purpose and the enjoyment of completing tasks assigned.
Edith Lingle Hollan '46
Our mother Edie Lingle Hollan, a proud graduate of the Nursing School, passed away on November 27 at age 91. Her husband was Dr. O. Roger Hollan, Yale Medical School Class of 1946. After rearing fivechildren in San Antonio, Texas, she served as a critical care nurse at Nix Hospital, Wilford Hall Hospital at Lackland AFB, and for eighteen years at the world famous burn ward at Brooke Army Medical Center, where she became the head of infection control.
Mary Margaret (MM) Dunlap Pruitt '49
I retired from Seattle School of Nursing in 1991 but have kept much involved with health issues as part of a "grassroots advocacy" organization working for universal health care with single-payer financing.   Health Care For All-Washington is hoping our state will be ready in 2017 to move efficiently from the Affordable Care Act into universal health care for all Washington state residents.
1950s
Dottie Platte Bittner '57
Mimi Dye, YSN class of 1958 is a published author with lavish praise from the critics. Her book is Assumptions Can Mislead and her listing as author is M.C. Dye. I have ordered her book and hope the "blurb" contains an email address where I can send her congratulations.
Joanne Byler '55
I retired from nursing in 1998. Since then I have helped create a nurse managed clinic for screening and referral at the CHUM shelter for the homeless in Duluth, MN. The clinic has grown in its mission and now includes a weekly clinic staffed by the University of Minnesota Duluth Medical School staff and students. At present I tutor adults who have low literacy skills with the goal of raising their skills so they can work for a GED. I also work at the CHUM food shelf with the goal of helping clients improve their nutrition.  Life is very full and I am grateful to be involved in my community in a way that still capitalizes on the education I received at YSN.
Shirley Ellefsen (Macek) '58
I have moved to Harlingen, Texas, to live with my daughter. My arthritis became more than I can cope with by myself. Thank God for daughters!
Jane S. Ergood '58
My husband, Bruce Ergood, (Yale YDS 1958, Fla. PhD, 1980) and I (MN 1958 and PhD Pitt, 1987) are currently directing/managing a 501c3 we started (see El Paraiso Health Ministry). We train rural community health workers in Honduras (since 1998). I have been nursing director of a rural multicounty MIC project in Florida, and exec of a similar project in Ohio Appalachia.  I am also a licensed clinical psychologist (got tired of waiting for legislative change) and have two boys and five grandchildren (same husband, as you can see). Getting older. Loved Yale, saw Shirley Hoiland Tenney Merrick a few years ago in North Carolina.
Ann Infanger '58
I continue to teach part-time at Seton Hill University. In 2005 I retired from teaching Genetics and Microbiology. Now I teach "Faith, Religion and Society" to freshmen and a Senior Seminar on Happiness.
Jeanne Johnson '55
I have had my own weight loss program since 2004 and am open two days a week. I've worked with my husband for 30 years. I was able to develop a behavioral program for a company, Bariatrix Nutritional Corp. My husband was a great physician and is still remembered by his patients. I belong to ASBP and for an eighty four year old I still stay active! The name of my company weight loss center is Billings Montana. It's nice to hear about classmates!
Muriel Weeks Test '58
I am in retirement and have finished my 20 year self-study of Asian history/literature; and have recently started Africa. My daughter Gretchen is with Annie E. Casey Foundation in Baltimore; Abigail is teaching 7th grade Social Studies in Lower Gwynedd, PA and her sons, Alaric and Eli are both in college; Molly working for Chinese owned company in New York with offices in the Empire State Building. I have some very interesting places to visit them! Doing regular exercise at the YMCA and trying to keep up with choices in all the new diets out there. Best to all my Yale friends.
1960s
Charlotte (Pixie) Cram Elsberry '65
Having now retired, I am able to enjoy the flexibility that comes with that, including reading something other than professional material. Part of my time is spent in New Brunswick Canada, at my "other" home. We had a devastating storm July 5 in New Brunswick Canada. I still am doing yard pickup and am without telephone service. I do worry about our upcoming election in the United States this fall and am concerned about women's right's and health care. I also hope that we will continue to improve our healthcare reform.
Joyce Light (Wax) '66
I am a mother of two grown daughters and a grandmother with two grandchildren, a boy and a girl. I have traveled to 44 countries in 40 years. My husband is a marketing consultant. Presently I am a co-chairman of an ART Guild I founded at our condo association in Florida in 2011.
1970s
Cheryl Beck '72
I recieved the Connecticut Nurses Association 2014 Mary Jane M. Williams Award for Lifetime Achievement in Nursing.
Christine (Tina) Burke '76
I retired almost two years ago after 40 years of an exciting career in nursing and midwifery. I enjoyed my teaching, writing, and consultations but now I am truly having a blast. I stay up late and sleep in until I awake naturally. I am reading so many great books. (So far in 2014 I am just over 70.) Finally, I have time for photography, playing my baritone uke, and writing my children's stories (hopefully the first one will be published by Christmas). I moved to Lafayette, Colorado to be five minutes from my daughter and her family, which gives me incredible grammy time with my 3-year-old grandson Jamie. I also have time for my community work: YSN Alumnae/i Board, Lafayette Library Board and some local projects. Parker, my adorable pooch, rounds out my life. Paris is always in my heart! Life is so wonderful.
Christopher M. Cannon '79
I am employed by the Yale-New Haven Health System (YNHHS) in its Center for Healthcare Solutions (CHS). As its International Administrator/Managing Director, the CHS provides programs and services to the YNHHS organizations in the areas of emergency preparedness, business continuity planning, population health, HIT and patient safety. CHS collaborates our efforts with subject matter experts at YNHHS, and with the Yale Schools of Medicine, Nursing and Public Health. Additionally, CHS provides consulting services, in the areas listed, to public and private organizations both nationally and internationally in partnership with academic health centers, universities and other professional services organizations.
Sally Cohn '73
I was recently chosen as the 2014–2015 Distinguished Nurse Scholar-in-Residence at the Institute of Medicine (IOM) of the National Academies. "The Distinguished IOM Nurse Scholar-in-Residence program is proudly supported by the American Academy of Nursing, the American Nurses Association, and the American Nurses Foundation. Gifts to the Academy's Rheba de Tornyay development fund and the ANFAnnual Fund support the Scholar-in-Residence program. In collaboration with other health and nurse experts, Cohen will use her time at the IOM to draft innovative policy approaches and best practices for bullying prevention. She hopes that her work will continue to inform and engage the health community and the public on this very important and timely issue."
Maureen Doran '71
I've been practicing as a Mental Health APRN since graduation and love every minute of it.  My contributions to Yale include service to the Association of Yale Alumni, elected as the Chair of the Board (being the second YSN grad to do so…Sandy Bialos'71 being the first.) of the Association and loving every minute of that experience too.  Lastly, a stint in the Peace Corps from '09 to '11 in Botswana gave me the opportunity of using every skill taught to me by my great Yale teachers.  It was a fabulous experience.
Harriet A. Fellows '78
Barbara Geach finished life on August 3, 2014, near her home in England with family at her side. Geach was a superb educator of the human condition as it relates to nursing. She did not just teach the concept of weltansicht to students but inspired nurses to develop and employ a healthy "worldview" in the complex tasks of caring, coping, grieving and problem solving. What makes Geach's life contribution distinctly worthy of notation is this: Despite every possible, horror and obstacle life threw at Barbara Geach, she maintained a higher ground and positive philosophy - the last lesson a distinguished professor can offer to an appreciative student.
Mary Geary '74
Since graduating in psychiatric nursing, I spent most of my career in hospital and healthcare administration both as an employee and with my own consulting business in Florida and California. We moved to New Jersey two years ago, and I have been involved in volunteer work, including becoming aYSN delegate to the AYA. I have also joined the board of a local inner-city hospital as part of the movement to get nurses on boards as community members. In early September I gave a presentation at the annual conference of the National Association on Healthcare Quality titled:"Fostering Culture Change in Healthcare: Moving from Accommodation to Accountability."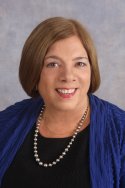 Shirley Girouard '77
I am a professor and Associate Dean for Research and Innovations at the State University of New York (SUNY) Downstate and is a member of the sate of Connecticut's Practice Transformation Task Force, a healthcare reform initiative in the state. I am presently living in Branford after nursing education leadership positions at San Francisco State University and Long Island University (Brooklyn Campus) and taking advantage of what Yale University has to offer alums in New Haven and in New York City.
Linda Goodhart '76
I've been retired for four years, but started traveling in 1998. I returned to Vietnam after 28 years and rediscovered my passion for photography and experiencing different cultures. Since then I've been to the middle east, the far east, and the antartic. I've made a few photobooks, but plan to put my best in a coffee table book some day. I figure by that time the pictures will big enough for me to still see!
Michal Holzman '78
Retired, I am currently in the second year of a 2-year term as president of the Thursday Morning Club (the largest women's club in NJ - of the General Federation of Women's Clubs). TMC is also the only women's club that owns and operates a community house (Madison Community House) which exists only to serve Madison and surrounding communities. As such, I am also serving as President of the Board of Trustees for the Madison Community House.  It is the first time I am working for a non-profit organization and it is the most rewarding job I've ever held even though all trustees are volunteers and we don't earn a cent.
Kathie Hoppe '76
What is Kathie Hoppe doing? Saging, not aging. As a Gulf War Veteran-Capt in the Army Nurse corps, I am a mental health advocate for women veterans in the DC Mayor's Veterans Advisory Council, the American Foundation of Suicide Prevention, and the National Association of Mental Illness national headquarters, and I work as a summer intern with the Military/Veteran Policy section (writing a website and helping to prepare for the national conference in DC this September) and as a volunteer at the White House Correspondence department and Women's Policy Inc. (attending congressional women caucus events). I also swim every day, play piano and pipe organ, and am taking voice and guitar lessons.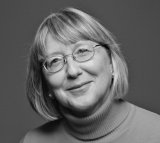 Nancy Kraus '78
Still married to Fred Dettmer (Yale Law '78) and still working as an office-based midwife in NYC. My younger son, Alex, who has a degree in business, has been the practice manager at Downtown Women Ob-Gyn,my employer, for the past two years; it's interesting when your child is your"boss"! My older son, Will, is married and finishing a master's inengineering this year; we're hoping he will produce a grandchild as soon ashe graduates! Fred and I sold our house of 25 years last summer and have been enjoying our condo-townhouse; we were thrilled to not shovel snow this past winter! I have been very active with the NYS Association of Licensed Midwives, our state affiliate of the American College of Nurse-Midwives; still putting my undergrad degree in government to good use. I'm still committed to midwifery education and take students year-round from the programs at Columbia, NYU, and Downstate.
Kathleen Lopez-Bushnell '74
I am the Director of Nursing Research at the UNM Hospital and associate professor at the UNM/CON. I am also an FNP and see patients every week. Personal news: married with five children are nine grandchildren and live in Albequerque, NM.
Anthony "Tony" Mascia '74
Since my graduation from YSN, I have held the following positions: 
UConn Health Center, Director of Pediatric Nursing-hired staff and established programs including General Pediatric Unit, Pediatric ICU, Neonatal ICU and practice as a PNP in the Pediatric Ambulatory Clinic, Clinical Instructor UConn School of Nursing; VNA of Hartford, where I established the role of a master's prepared MCH Consultant in a community-based home care agency, practiced as a PNP in local town sponsored well child clinics, co-founder of the Hartford Community Based Child Protection Team; instructor in YSN's pediatric nursing program; the CT Department of Public Health as a Nurse Consultant in Maternal-Child Health-developed, evaluated and revised state-wide programs including, but not limited to, Health-Education Collaborates, Healthy Start, Perinatal Depressing Screening, Pregnancy Risk Assessment Tracking System Screening, MCH Information and Referral Program, Family Advocate Position, and, transitioned the Children With Special health Care Needs Program from a direct care to a community-based system through the development of centers of excellent. Represented the Department for the state's Birth-To-Three Program, HUSKY Health and the Department of Children and Families Medical Advisory  Committee for Children With Special Health Care Needs. Named the Department's 2006 Nurse of the Year. 
I have volunteered with the following organizations: Connecticut Nurses' Association, Board of Directors, Chair of the Continuing Education Recognition Program; American Nurses Association, Vice Chair Eastern Regional Accreditation Committee and the National Accreditation Board's Evaluations Committee; volunteer Retiree Central Connecticut Health District.
Brenda Penner '76
With retirement comes great activity, both personal and professionally. After attending last year's reunion and celebrating 90 years with dear friends from the class of 1976 and others, I came away with such a sense of what wonderful people can do when they bloom where they are planted.
I had a varied route after graduation. My nursing career kept changing as life moved on. I was able to be a faculty member at three universities/colleges, a practicing midwife, a director of nursing, a public health nurse, a home health nurse, director of a home health and hospice, and a general contractor for a hospice house. YSN's preparation helped keep me grounded and growing thru all these changes during a 41-year career.
Now retired, I just finished up a two year term as the Foundation Chair of our local hospital in Astoria, OR where we have raised $500,000. I also have worked with a regional board of the Oregon Community Foundation where we have provided funds to educate local elementary teachers in a teaching strategy called GLAD* which transforms the classroom into a learning-social laboratory. The strategies and model promote English language acquisition, academic achievement, and cross-cultural skills. We are now embarking on a program to improve children's dental health. 
Personally, my two children are starting or just finishing grad school. My daughter got married in December and we celebrated with my son-in-law's family from India, Atlanta, and Los Angeles. Sari's made for a festive background as we all found common roots on the dance floor dancing to Bollywood music. We're off to India in January to renew those family ties.
Travel brings me great joy. A trip to Cuba with YAA with Victoria Wirth, MSN'76 and our husbands was great fun last spring. Cruises to South America and the South Pacific have been memorable. Baseball and opera keep our frequent flier miles growing. 
1980s
Deborah Acker '80
I've enjoyed transitioning from life as a lawyer to working as an educational consultant advising pre-professional students (nursing, medicine, law, etc.). I offer services regarding professional school and career planning as well as assisting with application strategies. I had a wonderful midwifery career for 20 years and then practiced as a patent attorney. The latest endeavor allows flexibility as my work life slows down a bit.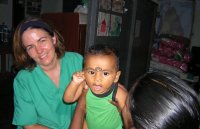 Sara Aierstuck '88
I work as Director of Hampshire College Health and Counseling Services since 2009.
Ellen Blair '87
I am currently Director of Nursing at the Institute of Living, Hartford Hospital, being in this role since 2009.  I recently began my DNP at University of Saint Joseph's in West Hartford, CT. I also just received the "APRN Excellence in Nursing Practice" in psychiatric nursing from the American Psychiatric Nurses Association and wilt be going to the annual meeting in Indianapolis in October to receive the award. So all is going well!
Concetta Bove-Fiorenzio '85
I feel very fortunate and blessed to have found a position that allows me, finally, to utilize all the education and skills I acquired during my Yale post-graduate program in Community Health Nursing! I amcurrently the Program Director at NurseAdvice New Mexico, which is the first public-private collaborative model nurse triage and health information line in the country. I started here as Nurse Manager in 2006, and so was able to be an integral part of the planning, development and start-up, and was then promoted to Director in 2009. Being a part of seeing how much more can be accomplished when the public and private sectors work together is a phenomenal feeling. We are a private non-profit entity, but serve as the statewide nurse advice line here in New Mexico, and we offer every New Mexican an opportunity to access healthcare whether insured or not, by providing quality, cost effective and culturally sensitive services using New Mexican resources. We service an average of 15,000 calls per month utilizing evidence-based protocols, provide enhanced pandemic response for our residents when needed, assist with syndromic surveillance of outbreaks from our rich statewide data, provide relief after-hours for practitioners practicing in rural and frontier portions of the state, reduce inappropriate utilization of the ER, and facilitate continuity of care by keeping PCPs in the loop on advice provided to their patients. Whether helping someone caring for an elderly parent, a new mom with a sick infant, or linking someone in behavioral health crisis to the appropriate resource, not a day goes by when I am not reminded of the value of the service our nursesprovide. During my days at Yale, we used to debate whether an aggregate could truly be nursed, but I can tell you that it definitely can be done!
Beth Boyarsky '82
To my friends at YSN: I learned the value of research with clinical care at YSN, so it's no surprise my career has held both since graduation. I ended up becoming an addiction psychiatrist and have had incredible experiences in academia, physician health, and now- public psychiatry. Our two sons have grown to be fascinating adults and are happily married. I'm a grandmother and love having settled in Bethel, Connecticut. I wouldn't have been so lucky without YSN having taken a chance on me. Thank you for everything you taught me!
Douglas Brown '87
I've established a teaching clinic where low-income people receive homeopathic care for chronic physical and mental illness, and where advanced students of homeopathic medicine can refine their clinical skills. More information can be found at www.portlandinstituteofhomeopathy.org. Sending warm wishes to all my YSN friends, teachers, and colleagues.
Danuta I. Bujak '81
I'm retired as of July 1, 2014. Just came back from visiting my friends and family in Warsaw, Krakow, and Paris and a trip to Rehoboth Beach, Delaware, I am trying to settle into this new life of leisure and pleasure.
Linda Degutis '82
Linda Degutis, former Yale School of Medicine faculty member has been inducted into the Institute of Medicine (IOM). Election to the IOM is considered one of the highest honors in the fields of health and medicine. Linda was selected by current active members through a selective process that recognizes individuals who have made contributions to the advancement of the medical sciences, health case, and public health.
Lucia Fabrizio '83
I am working in pediatric orthopedics at the Hospital for Special Surgery in New York City. Over the past five years I have become involved with the Foundation of Orthopedic and Complex Spine (FOCOS) as avolunteer, providing care to children with complex spine deformities in Ghana. We opened the FOCOS Hospital in 2012; here I have been able to continue providing care as well as nursing education to the FOCOS nurses. Reaching out and providing care to this vastly underserved population is a dream come true. 
Mary Jane Fagan '87
I'm the Vice President for Patient Care Services and Chief Nursing Officer at Rady Children's Hospital San Diego and a candidate for my PhD in Nursing at the University of San Diego. My dissertation is titled "Interprofessional Team Training in the Pediatric Life Support Program: Effects on Teamwork and Quality of Resuscitations." I have a daughter who is a senior in college, my son is a senior in high school, and we are hoping to graduate in the summer of 2015!
Mary Jane Fitzpatrick '85
I retired from the University of Connecticut Health Center three years ago after 30+ years of service in a variety of positions. For the last 15 years I provided services to persons with Huntington's disease and their families. In addition to the clinical work, I was a research coordinator for several studies and provided many in-service presentations to facilities that were caring for these clients in the community. I am now enjoying time with my 4-year old grandson and doing all the things I never had time to do beforethis!
Darlene Fortune '85
After practicing as a psychiatric nurse practitioner in private practice for 10 years, I applied for psychoanalytic training in 1995 and graduated in 2000. I was the first psychiatric nurse practitioner in thecountry to be accepted by an American Psychoanalytic Association-approved Psychoanalytic Institute. I then earned my DNP in 2012. I have been in full-time private practice in Coral Gables, Florida, since 1986, and I am the only psychiatric nurse practitioner and psychoanalyst in private practice in Florida.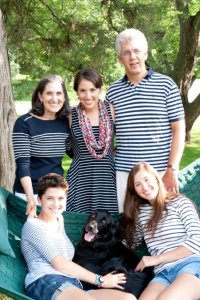 Jocelyn Bessette Gorlin '84
I am a forth-year PhD predoctoral fellow at the University of Minnesota School of Nursing in the Center for Children with Special Health Care Needs. I was awarded a LEND Fellowship to study children with neurodevelopment disorders and their families. I have three beautiful daughters, a dog, and husband (Jed Gorlin MED Yale '82). Love life in the Northern Heartland.
Christina Malango '87
I have happily "downsized" my career and am working as a triage nurse in an OB/GYN clinic. I am overeducated for the job but love it and love working part-time. I stay busy training for open water swimming, making baby quilts for my fertile friends and co-workers, enjoying my adult sons, mentoring other women in AlAnon, and traveling with my partner, Denise.
Deborah K. Mayer '85
I am an advanced practice oncology nurse and have consulted with organizations on issues to improve cancer care. I have had more than 30 years of cancer nursing practice, education, research, and management experience. Currently, I am a professor in the adult and geriatric health division in the School of Nursing and the UNC Lineberger Director of Cancer Survivorship. My program of research focuses on issues facing cancer survivors and improving cancer care.
Norma McNair '85
This past April, I received the American Association of Neuroscience Nursing's 2014 Excellence in Advanced Practice Nursing award.
Faith Minard '82
For the last 15 years I have been working as an adult psych nurse practitioner at Elliot Behavioral Health Services, a hospital based outpatient practice in Manchester New Hampshire. I stay very busy! I am married to Stephen Blatt (Ph.D. Yale-physics). We have two sons. Zach (Dartmouth'11) and Ben (Harvard '13). We live in Bedford NH and also enjoy our lake house in Bridgton Maine. Life has been good to us.
Francine Neall '85
After graduating from YSN in a cardiovascular specialty, I took a job as program director for cardiac rehabilitation at Albert Einstein Medical Center in Philadelphia. After 5 years,and many cuts to the program, I decided to switch gears and went to work for a fortune 500 company as a medical consultant for their products. To this end,I became board certified as a wound and ostomy specialist and worked there for 11 years. During this time I met and married my husband. In 2000, with his encouragement and support, I went back to school to change careers. I attended the University of PA for one year getting a post master's certificate in child and adolescent psychiatric nursing. Simultaneously, I attended the Family Institute of Philadelphia (a post graduate clinical training program for marriage and family therapy). 
I am currently board certified in child and adolescent psychiatric nursing and licensed as a marriage and family therapist. I have been in private practice for the past 7 years. My education continues and I continue to expand my skills; I am a certified emotionally focused couples therapist and an approved supervisor candidate for both EFT and AAMFT.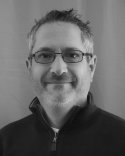 Luc R. Pelletier '82
I have published articles related to patient engagement: 
Pelletier, L.R., & Stichler, J.F. (2013). Action brief: Patient engagement & activation: A health reform imperative and improvement opportunity for nursing. Nursing Outlook, 61(1), 51-54.
Pelletier, L.R., & Stichler, J.F. (2014). Ensuring patient and family engagement: A professional nurse's toolkit. Journal of Nursing Care Quality, 29(2), 115-123.
Pelletier, L. R., & Stichler, J. F. (2014). Patient centered care and engagement: Nurse leaders' imperative for health reform. Journal of Nursing Administration, 44(9) (to be published in September 2014).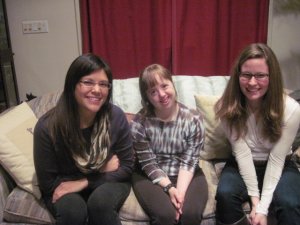 Susanna Peyton '83
I've helped to develop a program for third year medical students at Tufts and Boston University Medical Schools and for Masters candidates at Simmons (Nursing, PT, Nutrition)on how to serve those with intellectual/developmental disabilities (IDD) and their families. Operation House Callwww.operationhousecall.com is part of The Arc of Mass. We teach 250 medical students and 20 Simmons students yearly. Dr.Judy Beal, YSN alumn and Dean of Simmons, has introduced an inter-professional component to the training. Veryexciting! Home visits are provided by volunteer families, along with our classroom teaching, an online website, resources and student forum for students to process learning. It is taught by Parent Instructors with co-teachers who have IDD.  It is viewed very positively by students:
"I found this experience very moving, educational, and eye opening…. I wish more people outside of medicine could share the same experience."-medical student 2013
"Operation House Call has shown the beauty of an inter-professional team and how it is crucial to look at the 360-degree view of the patient but today showed me that of other importance is to also take a 360-degree view of the patient's family when exploring treatments. This was such a beyond-words wonderful opportunity and I can't even begin to ever thank you enough for letting me be a part of it." -Simmons student 2013
I joined Operation House Call in 1994 when our family volunteered as a host family for 10 years. I then joined in leadership positions where my YSN education has served me well to help professionalize the program and fine tune the educational focus.
John Roberts '80
I returned to Simmons College and completed my CAGS in Primary Care as an Adult NP.  I spent a number of years at Neponset Health Center providing primary and HIV care.  About 8 years ago as we prepared to transition to an electronic health record, I evolved the role of clinical information specialist helping to configure and implement our EHR software. I continue in that role with a few clinical sessions on the side.  I have been pursing my DNP with a concentration in informatics and plan to complete my degree in spring 2015.
Tina Santoni '85
My life as an APRN has included a dozen years as a primary care clinician in inner-city Hartford and then another dozen and more as an NP consultant with the Department of Children and Families in New Haven. Both of these jobs, in addition to being opportunities for offering quality healthcare, have been full of ongoing challenges and learning. An awareness of the diversity of healthcare understandings, practices, and delivery systems and an ability to think outside the box are so helpful to this work. In my work, my day-to-day life in New Haven, and my travels to look at healthcare systems across the world, I continue to be grateful for my YSN education, for the teachers and colleagues who were and continue to be in my life, and to my choice of this amazing profession. I am currently on the YSN Alumni Board for a second term. We are putting together a terrific reunion for this fall, which will include continuing education opportunities.
Eileen Sherburne '83
Working in Peds Neuroscience & Rehabilitation at Children's Hospital of Wisconsin for past 25 years (CNS/NP).  Finishing course work for PhD at UW-Milwaukee.  Hoping to investigate nursing management of constipation using narrative interview and finish in 2016.  Signed up for #13 Ironman triathlon next summer.  Special Olympics track coach.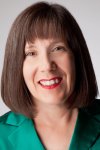 Beth Tigges '84
I was recently elected as the Vice-President of the Honor Society of Nursing, Sigma Theta Tau International.  I am an Associate Professor at the University of New Mexico (UNM) College of Nursing, where I teach in the PhD program, and am the Director of Evaluation for our UNM Clinical and Translational Science Center. I have two great sons (17 and 19yrs old) and a husband (Chris Tigges, PhD Physics, Yale '88).  I continue to love living in the Land of Enchantment!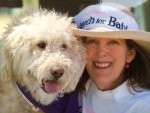 Tracy Wittreich '80
I have been a senior nurse-midwife at Obstetrics-Gynecology & Infertility, PC for 34 years - the same group I did my integration with all those years ago. I've delivered over 3500 babies. I have been working with the March of Dimes for last 7 years, doing the "MARCH FOR BABIES". My team, "Tracy's Team" was top New Haven team this year, raising over $7,000.00.
1990s
Cynthia Belonick '92
I married in 2004 and am currently at Hartford Hospital, The Institute of Living. Most recently, contributor to the book, In Patient Psychiatric Nursing: Clinical Strategies & Practical Interventions, 2012.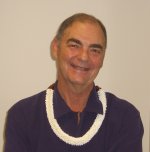 JD Wailua Brandman '94
I've been reelected to the Board of Directors of the American Psychiatric Nurses Association for a second, two-year term, and was inducted into the Fellows of the American Association of Nurse Practitioners (formerly American Academy of Nurse Practitioners) in 2011. I am founding president of the Hawaii Association of Professional Nurses and current recipient of their 2014 Annual Leadership Award, and chair of their Legislative Committee.
Hyang-In Cho Chung '96
Hello, I am working at Chonnam National University located in South Korea as an associate professor. Thank you for hearing news from you and letting me sharing my status with you. Thank you again.
Diana Czel '99
I am currently practicing at The Community Health Center, Inc. in Clinton, CT. I have been continuously working as a Family Nurse Practitioner in primary care settings for (yikes!) fifteen years now.
Caroline (Vig) Dryland '99
I am working in Oregon at the Southern Oregon VA as clinical director of our sleep lab. The early stages of research projects are blossoming with the Portland, Oegon VA. (4.5 hours north). I've been at the VA for almost five years and really appreciate both the population and the benefits of the job. It's very family friendly. My daughter, Amelia (14), who was born at Yale, is starting high school in Boston, so I am visiting the east coast more often. My son (Alexander) and I will miss her a lot this year. We will settle her in and return to celebrate Christmas in Boston this year. I would love to see some classmates, please call or email if you are close by!
Neil Ead '90
I have been working at Hasbro Children's Hospital in Providence, Rhode Island in the division of Pediatric General Surgery for the past 18 years. I completed a term as president of the American Pediatric Surgical Nurses Association (APSNA) 2013-2014.
Emily Florian-Tynan '92
I have a busy family life. We are sending our oldest child to college. Our second child is starting high school. In addition to my family, psychiatric nursing is my passion. I enjoy serving clients across the lifespan in my private practice located in Southington, Connecticut. I also consult in geriatric nursing at the Center for Geriatric and Family Psychiatry in Glastonbury. I feel blessed to be involved in a helping profession that I love.
Michelle Glowny (DeSisto) '94
Pursuing a PhD in Nursing at the University of Massachusetts Worcester Graduate School of Nursing. Recent recipient of the Genevieve Hope Blaney Award nursing scholarship from Brigham and Women's Hospital.
Ann Kurth '90
I am associate dean for research at NYU's new School of Public Health, called Global Institute of Public Health, and am running NYU College of Nursing's Global program. I am also still working with colleagues in Africa and the United States on HIV issues.
Kerri Langevin (Mudano) '91
I recently started the doctoral program in nursing education at Southern Connecticut State University (expected year of graduation 2017). I am currently working at Connecticut Children's Medical Center in the Craniofacial program. My article- "An Uncommon Case: Cleft Palate, Respiratory Compromise, and Klippel-Feil Anomaly" will appear in the fall issue in the Plastic Surgery Nursing journal.
Tina London '95 
I have been living in Pittsburgh since 2002 with my husband Nick and children Naomi (14) and Ethan (10), practicing full-scope midwifery in a nine-midwife and one-NP practice at Magee Women's Hospital. I am so lucky to have wonderful colleagues/friends in this midwifery practice! Would love to hear from classmates anytime-please get in touch!
Jeanne Murphy '94
I just finished my PhD in Nursing at Johns Hopkins University School of Nursing. In June, I began as a postdoctoral fellow at National Cancer Institute in the Cancer Prevention Fellowship Program. I still catch babies per diem at University of Maryland St. Joseph Medical Center in Towson, Maryland.
Laura O'Shea '93
Many in the class of 1993 will recall two midwifery students- (Cynthia Beatty Reese and me) who gave birth to daughters within a week of each other while we were students at YSN. Jane O'Bryan, my daughter, is now a senior at Yale College and plans to pursue an MPH at the Yale School of Public Health after graduation.
Elisabeth A. Reilly '90
I am pleased to announce that I joined my dear friend and classmate Diane Fahey in the grandmothers club! My firstborn had her firstborn…with an amazing midwife and nurse team as attendants (not to mention husband and grandparents!).
2000s
Mary Blankson '05
I recently changed positions at the Community Health Center, Inc. in Middletown, CT. I have practiced there for 9 years now, and recently took on the position of their Chief Nursing Officer.
Malia Davis '02
After graduating from YSN in 2002, I spent 10 years providing health care for the homeless in Denver, Colorado. In 2012, I accepted a job at Clinical Family Health Services, a primary care community health organization, as Director of Nursing Services and Clinical Team Development. I was selected as a 2014 Robert Wood Johnson Executive Nurse Fellow in July of this year. I live in Denver, Colorado with my husband Matt- and two young sons, Finnegan and Everett.
Kelley Delany '09
I got married in July to my partner of 15 years, Tom Bohan, and in attendance at the wedding were alumnae/i Jody McLaughlin '09, Michelle (Coutts) Gauthier '09, Kun Lu '09 and Bridget Cota '09, as well as YSN faculty member Tish Knobf (the groom's aunt).
Annie Berman-Greenstein '08
My husband Seth and I welcomed our baby boy Nolan Asher Greenstein, January 30, 2014. Here is a photo of Nolan and big sister Olivia.
Heather Gilmartin '00
I just completed my PhD in Nursing at the University of Colorado. My dissertation, titled "Organizational Context and Healthcare-Associated Infections: Theory Building Through Inductive and Deductive Approaches" was a secondary data analysis using structural equation modeling methods. I will be starting a postdoctoral nurse fellowship with the Veterans Health Administration in Denver in the fall. I am living in Vail, Colorado, with my husband and two boys (Oliver, 11 and Simon, 9). I am still a skier and mountain biker, but miss my days sailing on the Connecticut coast.
Christa Hartch '02
I accepted a full-time position as an assistant professor at Norwalk Community College.
Eden E. Henderson '09
After doing full-scope family practice for four years at a community health center in Washington, DC, last year I got married to a wonderful man- and transitioned into a new professional role.  I am now teaching in the FNP program at Catholic University, and working clinically in the student health center at Catholic caring for sick and chronically ill students.
Kimberly Lacey '97 and '03
I continue to teach at Southern Connecticut State University. Entering my 10th year! Time flies. I really enjoy my work and the opportunity to mentor future nurses. My wife Carla Giugno and I enjoy watching our three children grow! We are truly blessed! Nate and Izzy turn 11 in November, and Jack will be 13 in February. Our family also includes three dogs, four rabbits, and five chickens!
Regina Longinotti '09
This year I moved to Chapel Hill, North Carolina where I work for Piedmont Health Services providing rural health care services at a community health center in Prospect Hill, NC.
Nicole (Langan) Maciejak '06
My husband Chris and I just welcomed baby #2! Genevieve Louise Maciejak was born August 11. She was a healthy 9 lb 8 oz.  I am enjoying a few months at home with Evie and big brother, Will, before returning to my National Health Service Corps APRN position at Winthrop Elementary School Based Health Center in New London, Connecticut. I continue to work at Branford Pediatrics and Allergy per diem and precept YSN PNP students at my school-based site. Keep in touch at: nicole.langan@gmail.com
Alison Marshall (Doran) '05
In January 2014, I was appointed an Associate Professor of Practice and Director of the Family Nurse Practitioner program at Simmons College of Nursing and Health Sciences, located in Boston. While I continue to practice at the South Boston Community Health Center, I am very excited about moving into the field of academics and helping to shape the next generation of family nurse practitioners.
Christina Martinez '09
I have been enjoying life in the Pacific Northwest and working as a full-scope CNM. I earned Provider of the Quarter in 2013 among 300 physicians and advance practice providers. I along side a colleague brought Centering Pregnancy group prenatal care to our medical group and hospital system this year. Michael graduated from the University of Washington with his master's in education in 2014. For me, the most exciting news I have to share is that on April 12, 2014, Michael and I welcomed our son, Asher Matthew, into the world. He was delivered into daddy's hands by a dear colleague, and my labor was supported by another dear colleague.
Danielle Morgan '00
Hello 2000 YSN Classmates! Still in New Haven. Private practice, contracted positions, and some political work structures my day. My two sons, cooking and baking, and biking fill my nights/weekends. Would love to connect with fellow NPs! Hoping everyone is well!
Jessica Pettigrew '09
I have left the Sagua Managu Birth Center in Guam where I practiced for five years. I am currently faculty at University of Colorado Denver with the Center for Midwifery providing care and support to women in the Denver area seeking low-intervention midwifery care.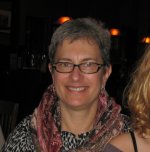 Esther Seibold '06
I am still teaching at the University of Massachusetts Boston College of Nursing and Health Sciences, but have recently moved to the Northeast Kingdom of Vermont. So beautiful up here, it's hard to go back to the city. My daughter is now 20 years old, attending Middlebury College. Hard to believe!
Phylise Seldin '10
Emily Morse '10 and I ,who are both alumni, recently climbed Mt. Yale WITH our Yale shirts on. This is one of the fourteeners in Colorado (mountain at 14,000 feet). 
2010s
Lisa Dakin '14
I am a Nurse Practitioner in the Bay area! Currently full time at integrated Pain management in Walnut Creek. I hope all is well with everyone and if anyone is in the area and wants to get together I would love to!
Evelyne DeLoughery (Irimies) '13
The past year since graduation has been one of great change and new experiences. I've been working in the pediatric primary care setting for a little over a year and recently joined a new practice close to home. In the mean time, I got engaged, planned a wedding, and got married this past May. Life is great and I love being a PNP! 
Landry Deuboue '13
Since I left the school, I have relocated in North Texas. I have completed my certification process as an adult geriatric nurse practitioner, and today I am license to practice as an AGNP. On the professional, I started working at the Dallas County Health & Human Services, HIV Early Intervention Clinic. Today, I work at the American Institute of Gastric Banding, partner with the Baylor Health Care System.
Christina Fleming '10
Since graduating I spent two and half years at a large urban practice where I was part of starting Centering Pregnancy for teens. I left this position to do a mission with Doctors Without Borders in South Sudan. I was the sole women's health provider for a refugee camp of about 15,000 people. Since then I have been teaching midwifery at Georgetown University and coordinating the simulation based education for the midwifery students. I am currently pursuing my PhD in Nursing at Johns Hopkins with research focused on reproductive health of refugees/-displaced populations. I also have a part-time full-scope clinical practice here in the DC area.
Sarah Gilbert '13
I am going on eight months as a nurse practitioner at Planned Parenthood Northern California and I am loving it. It is extremely challenging and fast-paced, but it's getting a little easier every day (I think). Being back in San Francisco is wonderful, but, come fall, I'm sure I will miss hiking up East Rock.
Erin (Coughlin) Herman '13
I moved to Berkeley, California after graduation, and had a baby girl, Ada, a few months after we moved. She was born at home, and is incredibly joyful and fun to be around. I've had a wonderful year staying home with her. She just turned one, and I just started a new NP job at a primary care practice in Oakland, California. I'll be doing one day of diabetes care, and two days of primary care. Very exciting!
Danielle Hyatt '14
I accepted a psych NP position at Seattle Children's Hospital!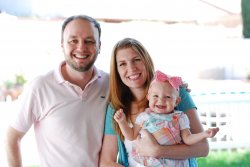 Jenn Kolinski '11
I continue to work part-time as an FNP at San Diego American Indian Health Center, and I am a participant in the National Health Service Corps. Our beautiful daughter, Kate, was born last June and is 14 months old. She is walking now, and keeps us extremely busy! We love living in sunny San Diego! 
Heidi Keng (Lim) '10
I am currently working as a nurse practitioner in acute Pain medicine and regional anesthesia at the U.S. Department of Veterans' Affairs in Palo Alto, California.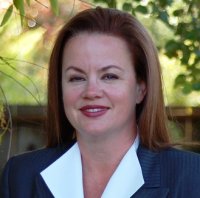 Elizabeth Leary '14
After graduating from Yale University with a master's degree in nursing, management, policy, and leadership in May 2014, I am now continuing my doctoral studies in the Yale Doctor of Nursing Practice (DNP) Program.  The YSN DNP class has many impressive students and faculty, and it has been a privilege to meet all of them.  During the next three years I will be working on nursing images in media as part of my YSN DNP capstone project.  I am assistant nurse manager of the cardiology department at Santa Clara Valley Medical Center in San Jose, California.  I am also an active member of the Association of California Nurse Leaders, serving on the organization's health policy committee.
Christopher Norman '14
Now ANCC certified as an AGPCNP! Starting in September, I will be the newest nurse practitioner at Upstate Medical University's Department of Medicine, Division of Geriatrics, in Syracuse, New York. The position comprises mostly primary care with individuals 65 years and older, but includes some inpatient consultation with hospitalized older adults, and community outreach and educational program development and implementation (all geared toward older adults), too!
Carolyn Perrotti '13
I am a lieutenant in the United States Air Force and working as an FNP at the Beale Air Force base Family Health clinic in Northern California.
Lisa Sagnella '10
Since I graduated from YSN, I have been working as a Pediatric Nurse Practitioner for Pediatric Surgery and Trauma at Yale-New Haven Children's Hospital. This past year, I was appointed to the courtesy faculty of YSN as clinical instructor in the pediatric specialty in nursing. I enjoyed taking on this role and look forward to continuing this in the future.
Giovana Silva '13
Since I graduated from the adult/gerontology NP program at YSN, I have been working in a alcohol and drug detox facility. I really like the population I work with and I am very happy with my role as an APRN. Addiction is such a complex and devastating problem we face in our society and I feel happy that I have been able to help those suffering from addiction. Accomplishments? I've just had an article published this month about patient -nurse practitioner relationships in the Nurse Practitioner journal :)
Monica Slinkard '10
After working as a medical director for a Federally Qualified Health Center in Washington, DC, and now after two years working in Burundi as the International Medical Director of LifeNet International, I am returning to the states. I will be getting married in October to my fiance, Andre, and then settling in New Mexico where I will be working in direct patient care, seeking out research opportunities in the region, as well as continuing with international consultancies.
Suzanne Finn Stevenson '10
The Stevenson family has relocated to Maine for Sheldon's EM residency…and we are never leaving! I have been actively looking for a part time job in pediatrics while also enjoying being Finn's mommy.
Vic Tolentino '10
I live in NYC and work as a Risk Management Consultant within the New York City Health and Hospitals Corporation. I recently passed my psychiatry boards after completing an advanced certificate in mental health at NYU and I'm still involved in international work - this time in central Ethiopia, supporting the development of a dedicated pediatric emergency department at a referral hospital.
Sarah Viall '12
I've been working for two years as the Newborn Screening Program Coordinator and a PNP in the Division of Genetics and Metabolism at Children's National Health System in Washington, DC. My abstract has just been accepted for a Clinical Roundup at the Annual NAPNAP Meeting this March, titled 'Newborn Metabolic Screening…So Much More Than the "PKU Test"!'
Robin Wallin '85 and '15
I am currently a 3rd year DNP student at YSN! I have appreciated the opportunity to return to my "nursing roots" for this valuable experience. I am also the American Association of Colleges of Nursing'sPublic Health Fellow in the School Health Branch at the Centers for Disease Control and Prevention. My work at the CDC creating food allergy guidelines translation materials for schools is also my DNP capstone project. In January, I will return to my work as the Health Services Coordinator for Alexandria City Public Schools in Alexandria, Virginia. 
Zhongqi Weng '14
I started my first nurse practitioner job in New York. I work in both a family practice and GI practice.
Kerry Williams '10
Ever since graduating YSN Class of 2010, I have been working at Memorial Sloan-Kettering Cancer Center, on a medical oncology inpatient service (specifically dealing with melanoma/sarcoma, and head/neck cancer population). I have gotten my AOCNP certification in 2011 after graduation. Most recently, we have been working with the novel immunotherapy treatment modalities in the melanoma population.