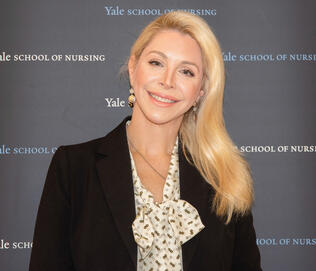 Vanessa Coppola is passionate about the health care needs of the developmentally disabled. 
Her primary goal is to highlight the unique and powerful contributions of this wonderfully diverse population, while recognizing, understanding and meeting their individual healthcare needs. 
Vanessa received her BSN from Felician University and her Master of Science degree, as a Family Nurse Practitioner, from Georgetown University. Currently, her focus lies on developing school-based healthcare transitional services for the developmentally disabled as they age into adulthood. Hailing from her native New Jersey, Vanessa has the opportunity to actively engage in healthcare initiatives for children and adults with special needs in her community. She is the founder of a grass roots coalition known as "Beauty for Autism", an ambassador program designed to promote social awareness for children and adults with Autism and special needs. In her downtime, she enjoys boating with her husband and spending time with her daughter and two step-daughters.