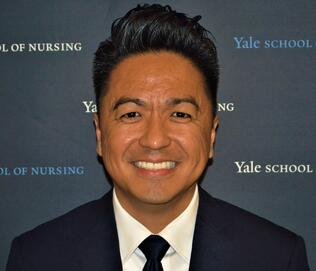 Ron Yolo currently serves as Vice President/ Chief Nursing Executive Officer at Dignity Health, Glendale Memorial Hospital & Health Center, in Glendale, California.
Ron received his Bachelor of Science in Nursing from the California State University, Dominguez Hills. He earned a Master of Science in Nursing Administration from the University of California, Los Angeles and a Master of Business Administration from the University of Southern California.
Ron began his career in nursing as a nurse assistant in the Medical/Surgical unit at St. Mary's in Long Beach, Ca. He has held various staff and leadership roles in multiple departments. During his tenure as the Assistant Chief Nursing Officer, he successfully pursued the hospital designation, "LGBTQ Leader in Healthcare Equality" from the Human Rights Campaign. His ambulatory care experience includes, HIV/AIDS clinical care management and physician practice administration. Ron coordinated over 100 HIV/AIDS pharmaceutical-sponsored clinical research trials, ranging from Phase 1B-IV, including investigator-initiated studies.
His doctoral interest involves a new discharge care model in the hospital, focused on effective patient care transitions to significantly reduce readmissions and improve patient satisfaction. During his free time, he enjoys traveling and shopping around the world.