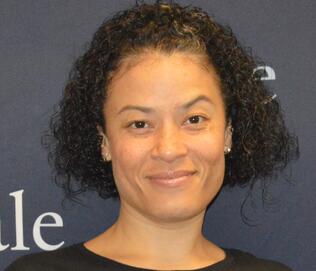 Joanne Schmidt is a Family Nurse Practitioner in New York City, with over 16 years of experience in nursing. She spent the last year working in school-based health clinics throughout the Bronx and has transitioned into providing care on a mobile van unit with underserved populations.
Ms. Schmidt received her Bachelor of Science in Nursing from SUNY College at Brockport where she was a Ronald E. McNair Scholar. She received her Master of Science in Nursing at New York University where she received multiple scholarships and recognitions including induction into The Honor Society of Nursing, Sigma Theta Tau International. 
She spent the first half of her career as a travel nurse in a variety of settings including correctional facilities. She then transitioned into the Nurse Family Partnership Program. There, she began working with first time mothers who were either incarcerated on Riker's Island, living in homeless shelters, or adolescents in the foster care system. During this time, Ms. Schmidt was featured in several articles including features the New York Times and Child Welfare Watch which highlighted her work with NFP. She was also bestowed the Isaac Liberman Public Service Award through the New York City Department of Citywide Administrative Services.
The focus of Joanne's studies is workplace violence in the homecare setting.