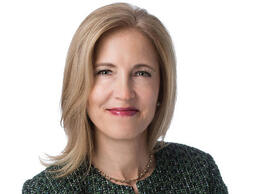 Statement from Yale School of Nursing
It is with deep concern that we observe the situation unfolding in New Haven over the last 24 hours with close to one hundred people having overdosed from a synthetic form of marijuana called K2. This situation is not only distressing for our local community, but is also indicative of a greater national crisis.
Many of Yale School of Nursing's faculty and students serve in the New Haven Hospital system and are front line responders in disaster settings, including in this current situation. As a school, we are committed to educating our students to understand the social, economic, and mental health issues that contribute to substance use and addiction, and to address the inevitable consequences. We firmly advocate for equity in mental healthcare, including access to addiction and psychiatric health services.
Concerns have grown over the last few years that the over-prescribing of prescription drugs is a contributing factor to the slippery slope of addiction, the misuse of illegal drugs, and overdosing. When situations like the one in New Haven arise, it's important that we take the time to reflect on these deeper causes and recommit to teaching our future healthcare providers to administer prescriptions in a responsible and informed way.
Nurses offer a holistic approach to healthcare. They understand the needs of the communities they serve, and deliver evidence-based care to individuals with whom they have built trusted relationships.  In the face of increasing national crises, the stresses being placed on healthcare workers is significant. Advanced Practice Registered Nurses are rising to the challenge as they assess patients, order and interpret diagnostic tests, make diagnoses, prescribe medications, and initiate and manage treatment plans across a spectrum of settings and specialties.
The Yale School of Nursing is committed to supporting our community during this time of crisis and to continuing to address public health issues through the education of our exceptional students.
Ann Kurth,  Dean of the Yale School of Nursing and the Linda Koch Lorimer Professor of Nursing
For press enquiries, please contact: ysn.communications@yale.edu