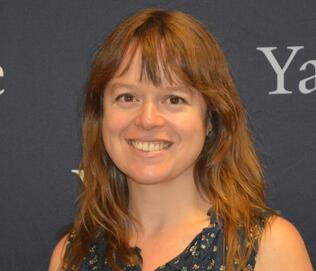 Sarah DeSilvey balances her full-time practice as a rural Vermont family nurse practitioner with regional and national work in health policy and the social determinants of health.
She got her BA in Liberal Studies from St Johns College, Santa Fe in 1997 and then spent 11 years organic farming in Western Montana. In 2008, she came home to Vermont and entered the University of Vermont's Master's Entry Program in Nursing. Her thesis was the implementation of valid food insecurity screening in inpatient pediatrics.
She works extensively in regional health policy. Locally, she leads her rural hospital Northwestern Medical Center through outpatient quality improvement and process integration. She also represents her health service area to Vermont's largest Accountable Care Organization. This role involves both grassroots collaboration with regional health stakeholders and statewide assessment of clinical priorities as Vermont embarks on novel payment reform.
She has been faculty at the University of Vermont (UVM) since gaining her masters. She taught pediatric nursing for many years until she recently moved to the Department of Pediatrics at UVM's Larner College of Medicine to focus on health policy.
She is a national advisor on addressing the social determinants of health in clinical practice. Since her thesis she has continued to work on both regional and national projects to advance clinical food insecurity screening and assessment. Recently her work has broadened and she is part of a national group of content and IT experts who focus on developing medical vocabularies and informatics so one can accurately and specifically assess and address the social determinants.