Oncology Concentration
The Oncology concentration is designed to provide current MSN student with a foundation of knowledge and skill for an advanced practice nursing role in the care of adults with cancer.
Students are required to complete a series of didactic courses and a clinical experience. Opportunities for scholarly activities with faculty are available and encouraged.
The concentration is open to students in the Adult/Gerontology Acute Care Nurse Practitioner, Adult/Gerontology Primary Care Nurse Practitioner, and Family Nurse Practitioner specialties. Students in the Psychiatric–Mental Health Nurse Practitioner and Pediatric Nurse Practitioner- Primary Care, Pediatric Nurse Practitioner-Acute Care and Women's Health Nurse Practitioner specialties must obtain permission from the concentration coordinator prior to applying to ensure placements are available. The concentration is not available to Nurse-Midwifery or Nurse-Midwifery/Women's Health Nurse Practitioner students.
Students are required to enroll in Principles of Advanced Oncology Practice,( NURS 6120) Principles of Advanced Oncology Practice, Advanced Management of Clinical Problems in Oncology courses (NURS 6130 and NURS 6131), and Clinical Practicum for Oncology Nurse Practitioners courses (NURS 6140 and NURS 6141) in their final year.
Concentration coordinator: Marianne Davies
Questions or for more information please contact: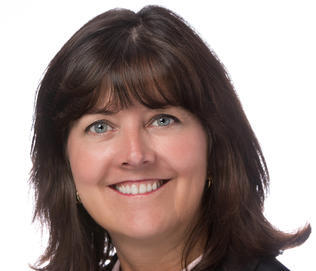 Marianne J. Davies, DNP, MSN, RN, APRN, CNS-BC, ACNP-BC, AOCNP
Assistant Professor of Nursing, Marianne J. Davies, returns to Yale University with multiple years of graduate teaching experience at YSN, and has been involved at Yale-New Haven Hospital's Cancer Center since 1983. In the past Davies has worked as an advanced oncology certified nurse. She is currently an acute care nurse practitioner, advanced oncology certified nurse practitioner and clinical nurse specialist in adult health.