Diabetes Care Concentration
The diabetes care concentration consists of a series of courses that focus on advanced preparation in the subspecialty of diabetes care practice and management. It is designed for students in their final year of study. Students who are enrolled in this concentration are expected to complete the designated seminars and clinical practica, which includes comprehensive management of diabetes patients.
The concentration is open to students in the adult gerontological primary care nurse practitioner (AGPCNP), adult/gerontology acute care nurse practitioner (AGACNP),family nurse practitioner (FNP), pediatric nurse practitioner (PNP),nurse-midwifery (NM) and women's health nurse practitioner (WHNP) specialties. The concentration is designed to prepare specialists in these fields for practice in diabetes care and management, often in consultative roles.
All students in the concentration are required to take 611a/b, Clinical Practice in Diabetes Care and Management, which requires four hours per week of clinical practice in addition to their program's clinical requirements. Additionally, students must take 610a, Advanced Concepts and Principles of Diabetes Care. Enrollment in the concentration is limited. Applications for the concentration are submitted in the spring term of the first specialty year. Faculty permission is required.
Questions or for more information please contact: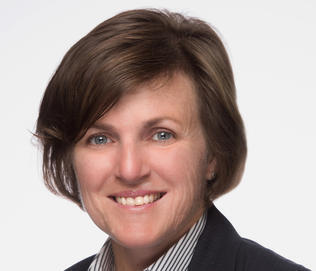 Elizabeth Ann Doyle, DNP, APRN, PNP-BC, BC-ADM, CDE
Dr. Doyle is an Assistant Professor in the Pediatric Nurse Practitioner specialty and holds a joint appointment as a PNP/CDE for Yale Pediatric Endocrinology, Yale New Haven Children's Hospital. She is the coordinator of the Yale School of Nursing Diabetes Concentration for final year MSN students, teaches PNP students in the areas of chronic illness/specialty care, and serves as an advisor for both Master in Nursing (MSN) and Doctor of Nursing Practice (DNP) students. Dr. Doyle has served as a courtesy faculty member for Yale School of Nursing for over 20 years, precepting students in their specialty rotations, both PNP and FNP students in the diabetes concentration.