Midwifery Faculty Practice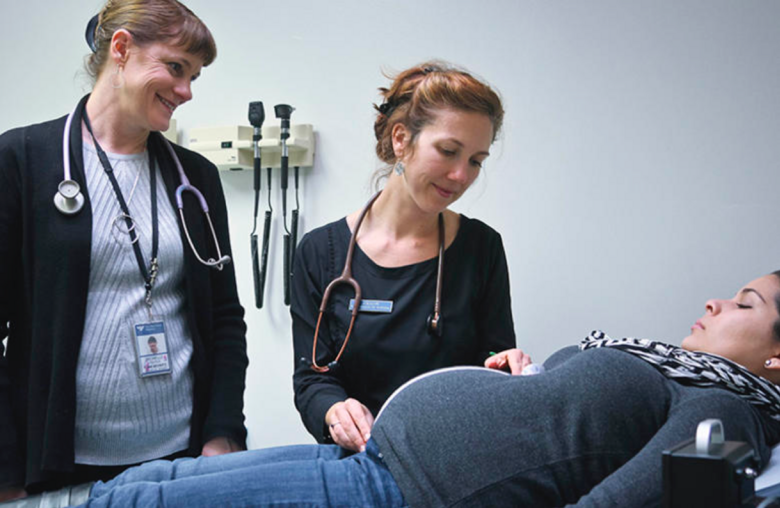 YSN is home to one of the earliest midwifery programs and oldest faculty practices in the United States. 
The Yale Midwifery Faculty Practice has provided care to women for decades at Yale New Haven Hospital (YNHH) and the YNHH Women's Center. The practice continues to thrive and since January 2014 attends births at the Vidone Birthing Center of YNHH's Saint Raphael campus. The Yale Midwifery Faculty Practice works seamlessly with the midwives of Center for Women's Health and Midwifery to promote normal and physiologic birth. The midwives provide 24/7 midwifery care to the nearly 100 women who birth there every month.
The Yale Midwives provide compassionate, holistic and evidence based prenatal and gynecologic care to women across the life span. In addition, the Yale Midwifery Faculty Practice is a teaching practice for the School's midwifery students. The practice collaborates with the Yale School of Medicine's Department of Obstetrics and Gynecology to provide interdisciplinary education to midwifery students, medical students, and OB/GYN residents. In addition to teaching students in the outpatient and hospital settings, the Yale Midwives support students in learning labs, simulation, and classroom teaching.
The Yale Midwifery Faculty Practice is excited to announce the expansion of an office in Westport, CT.  If you are interested in finding out more about the Yale Midwifery practice please contact Erin Morelli, MSN, CNM, CLC, FACNM.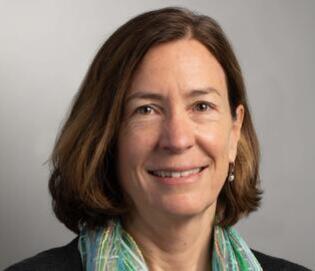 Joan Combellick PhD, MPH, MSN, CNM, FACNM
Dr. Combellick is a certified nurse midwife and graduate of the Yale School of Nursing midwifery program. In addition to a master's degree in nursing/midwifery from Yale, she holds a master's degree in Global Public Health and a PhD from New York University. Her program of practice-based research includes her doctoral dissertation which investigated the impact of common birth interventions on the neonate's fecal microbiome. She has completed an Advanced Women's Health Fellowship at the Veterans Health Administration in West Haven, CT. Her post-doctoral work focused on improving maternity and reproductive health care for high-risk individuals, particularly those who experience psychological trauma or whose care is suboptimal due to mental health problems.  She also focuses on investigating care models and practices that promote and protect undisturbed biological, social, and psychological processes during pregnancy and birth.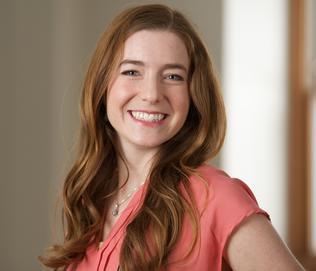 Ashley Draper CNM, MSN
Ash Draper (she/hers) entered YSN as a GEPN, graduating from the midwife and women's health nurse practitioner specialties in 2016. Afterward, Ash moved to New York's Canadian border to pioneer a rural community hospital's first collaborative midwife practice. Caring for a diverse population including Amish, Mennonite, and Native Akwesasne Mohawk individuals, Ash advanced hospital practices such as the use of nitrous oxide for pain management and foley catheters for induction. She gained hospital approval for Akwesasne birth rituals in labor and operating rooms, and secured patient access to mental health services, trauma-informed care, emergency contraception, and abortion in a community where such services were extremely lacking.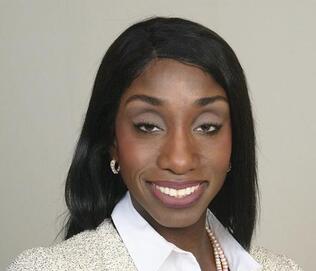 Sascha James Conterelli CNM, DNP
Sascha James-Conterelli received her bachelor's in nursing from Howard University and her masters in midwifery and doctorate from New York University. She has been practicing midwife for 17 years.
James-Conterelli professional journey has been unique and broad reaching with practice settings in both the public and private sector. In 2005, she added political advocacy and policy to her clinical work opening the door to many exciting opportunities for advocacy of midwives to be recognized as invaluable stakeholders in perinatal care. These experiences cemented her idea of the importance of education which led to her transition to full-time professor in 2014 while maintaining clinical practice.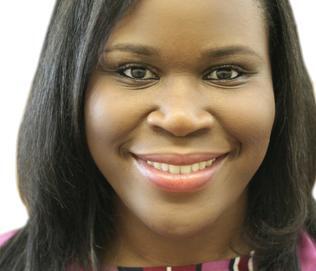 Tamika Julien, DNP, CNM, WHNP-BC, CLC
Dr. Julien is a lecturer in the Midwifery/Women's Health Nurse Practitioner and Graduate entry pre-specialty in nursing programs in the School of Nursing at Yale University. Dr. Julien graduated from Buffalo University with her bachelor's and master's in nursing specializing in Women's Health. She then continued her education for a Doctorate of Nursing Practice (DNP) degree at Stony Brook University and was a recipient of the Advanced Education Nursing Traineeship (AENT) grant.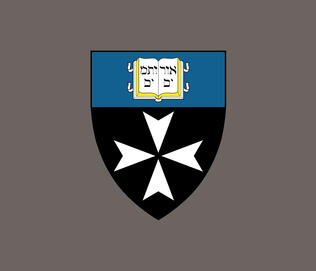 Amanda Lendler CNM, MSN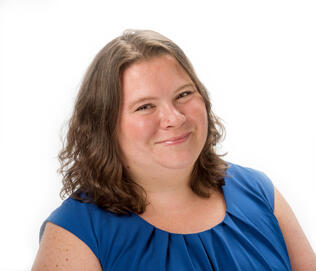 Erin Morelli CNM, MSN
Erin Morelli graduated from Quinnipiac University with her Bachelor's in Nursing.  She then studied at Yale University where she earned a Master's in Nursing with a specialty in midwifery.  She is passionate about midwifery and nursing education and she has a special interest in health policy, particularly in how this information is taught in nursing and midwifery programs.  She has worked in private practice and is currently working in the Yale Midwifery Faculty Practice – a collaborative full-scope practice at Yale-New Haven Hospital.  She is a lecturer at Yale School of Nursing in the midwifery/women's health nurse practitioner and graduate entry pre-specialty in nursing programs of study and as a Clinical Instructor at Yale School of Medicine.  Additionally, Erin is the chair of the ACNM Midwives Teaching Nurses caucus.  She is also active on ACNM Clinical and Academic Educators Committee and the Business Committee.  She is the founder and co-facilitator of the Vidone Volunteer Doula Program at Yale- New Haven Hospital.  Erin has spoken nationally at the AWHONN, ACNM,  and the National Student Nurses' Association Conventions.
Gina Novick, CNM, PhD
Gina Novick is an Associate Professor at YSN and teaches in the nurse-midwifery specialty. Dr. Novick received her BA from Wesleyan University, her BSN from Columbia University, and her MSN in midwifery from Yale University. After receiving her PhD from Yale in 2009, she completed a post-doctoral fellowship at Yale in 2011. Her research and policy interests focus on understanding and implementing alternatives to conventional models of maternity care, including freestanding birth centers and group prenatal care. Her research examines the experience of low income, minority women receiving group prenatal care as well as barriers and facilitators to implementing, providing, and sustaining group prenatal care in prenatal clinics. Dr. Novick has provided midwifery care to women in a wide range of clinical settings over the last 35 years and currently practices with the Yale Midwifery Faculty Practice.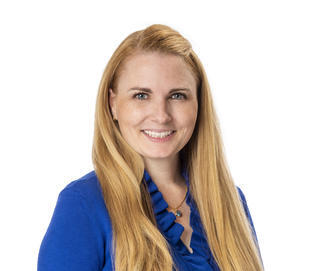 Monica Philipp, MSN, APRN, APN-BC, WHNP-BC
Monica Slinkard Philipp is a full-time lecturer in the Nurse-Midwifery and Women's Health Nurse Practitioner specialty. Monica brings expertise in the role of women's health, including international maternity care, as well as primary care. In addition to clinical care, she has held a number of administrative positions as medical director and project manager. Monica enjoys teaching adult learners and has experience teaching in the United States and abroad, in multiple languages.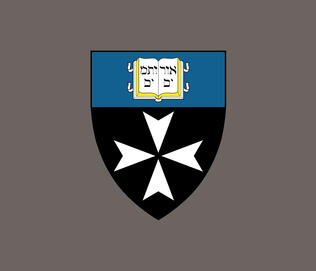 Elise Resch CNM, MSN
Michelle Telfer CNM, DNP, MPH
Prior to coming to Yale, Michelle Telfer, DNP, MPH, CNM, worked in private practice in the Greater New Haven area and in New York City. She also has worked as a visiting nurse in New York City and in maternal and child health in The Gambia, West Africa. She is passionate about global health, which is why she is drawn to the diverse communities around New Haven. She is working on her Spanish. She became a midwife so she could partner with women in helping them achieve their best health, pregnancy and birth experiences. All women deserve compassionate, competent care throughout their life, and she feels privileged to be a part of the Yale Midwifery Practice that strives to provide this care. In addition to her work on the Labor and Birth unit at St. Raphael's Hospital, Michelle provides well woman gynecology services weekly at the University of New Haven's Student Health Service. Michelle is a graduate of the University of California at Berkeley where she received her BA in philosophy, Tulane University School of Public Health and Tropical Medicine where she received her master's in public health in international health and development, and Columbia University where she received her bachelor's in nursing and master's degree in midwifery. She is the current Vice President of the CT Affiliate of the American College of Nurse Midwives, a member of the ACNM, New Haven Obstetrical Society, and Sigma Theta Tau National Nursing Honor Society. When she is not working and teaching midwifery students, she keeps busy with her two children.