World Renowned Faculty
Our faculty have shaped the world's view of nursing, integrating evidence-based care into practice in order to meet our social mandate of better health for all people. 
Yale faculty work closely with PhD students, mentoring students to develop innovative and rigorous dissertations. Read more about current research performed by YSN faculty.
Meet the PhD Co-Chairs
M. Tish Knobf, PhD, RN, FAAN
Professor and Co-Chair, PhD Program (Full bio.)
Dr. Knobf holds a MSN in oncology nursing from Yale School of Nursing and a PhD from the University of Pennsylvania. Her clinical practice with women with breast cancer over the past three decades has been foundational to her clinical scholarship and program of research. Dr. Knobf's current research is focused on cancer survivorship, addressing persistent and late effects of therapy such as bone loss, weight gain, psychological distress and cardiovascular risks. She has tested lifestyle and psycho-educational interventions to improve self-management and decrease health risks.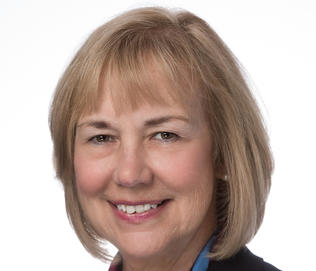 Lois S. Sadler, PhD, RN, FAAN
Professor, YSN and Yale Child Study Center, and Co-Chair, PhD Program (Full bio.)
Dr. Sadler received her BSN degree from the University of Massachusetts, her MSN degree from Yale University School of Nursing, and her PhD from the School of Family Studies at the University of Connecticut. In her faculty role at Yale, she has conducted research in the areas of the transition to parenthood among adolescent mothers and their families, adolescent pregnancy prevention, evaluation of specialized school-based support programs for adolescent parents, home visiting interventions for underserved young families, community-engaged research methods and ethics, biomarkers of toxic stress, and patterns of sleep among multicultural infants and toddlers. She is a Co-Director of the Minding the Baby® (MTB) home visitation program for young families, and has conducted two NICHD-funded randomized controlled trials demonstrating positive health and attachment outcomes among MTB families. She has been involved in the dissemination/implementation of the MTB program in Connecticut, the United Kingdom, and Denmark. Dr. Sadler has held multiple leadership roles at YSN where she teaches in the MSN and PhD programs. She also mentors pre and postdoctoral trainees with their research. Dr. Sadler is a Pediatric Nurse Practitioner and has provided clinical care for young families and adolescents in the New Haven community.
Faculty Listing
Shelli Feder, PhD, APRN, FNP-BC, ACHPN, Assistant Professor
Margaret Grey, DrPH, RN, FAAN, Annie Goodrich Professor
Holly Powell Kennedy, PhD, CNM, FACNM, FAAN, Helen Varney Professor of Midwifery
M. Tish Knobf, PhD, RN, FAAN, Professor, Chair of the Division of Acute Care & Health Systems
Ann Kurth, PhD, CNM, MPH, FAAN, Dean & Linda Lorimer Professor of Nursing
Soohyun Nam, PhD, APRN, ANP-BC Associate Professor
LaRon Nelson, PhD, RN, FNP, FNAP, FNYAM, FAAN Associate Professor, Associate Dean for Global Health & Equity
Zhao Ni, PhD, BMedSci, RN, Assistant Professor
Monica Ordway, PhD, APRN, PNP-BC, Associate Professor of Nursing
Hermine Poghosyan, PhD, MPH, BSN, Associate Professor
Carmen Portillo, PhD, RN, FAAN, Executive Deputy Dean & Professor
S. Raquel Ramos, PhD, MBA, MSN, FNP-BC, Associate Professor
Lois Sadler, PhD, RN, FAAN, Professor
David Vlahov, PhD, RN, FAAN, Professor
Robin Whittemore, PhD, RN, FAAN, Professor
Julie Womack, CNM, APRN, PhD, Associate Professor 
---