World Renowned Faculty
Our faculty have shaped the world's view of nursing, integrating evidence-based care into practice in order to meet our social mandate of better health for all people.  Yale faculty work closely with PhD students, mentoring students to develop innovative and rigorous dissertations. Read more about YSN Scientists and Their Work
Meet the PhD Director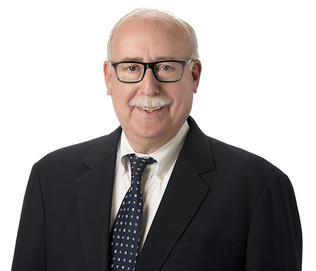 David Vlahov, Ph.D., R.N.
Professor of Nursing and PhD Program Director (Full bio.)
Dr. Vlahov is a Professor at the Yale School of Nursing and Professor of Epidemiology at the Yale School of Public Health. His primary area of focus has been on urban health. His studies in Baltimore, Harlem and the Bronx, which have served as a platform for subsequent individual-, community-level and policy level intervention studies. This work has contributed new knowledge to promote health equity. Dr. Vlahov was the founding President of the International Society for Urban Health. He has been a Visiting Professor at the Medical School in Belo Horizonte, Brazil and served an expert consultant to the WHO's Urban Health Center in Kobe, Japan.  He is the editor-in-chief of the Journal of Urban Health, has edited three books on urban health, and  has published over 654 scholarly papers He served on the New York City Board of Health, and is a member of the National Academy of Medicine currently serving of the Institute's Board of Global Health.
Faculty Listing
Joanne DeSanto Iennaco, PhD, PMHNP-BC, APRN, Associate Professor of Nursing and Psychiatric Mental Health Nurse Practitioner Specialty Coordinator

Jane Dixon, PhD, Professor
Margaret Grey, DrPH, RN, FAAN, Annie Goodrich Professor
Joan Kearney PhD, PMHCNS, APRN-BC, Professor
Holly Powell Kennedy, PhD, CNM, FACNM, FAAN, Helen Varney Professor of Midwifery
M. Tish Knobf, PhD, RN, FAAN, Professor, Chair of the Division of Acute Care & Health Systems
Ann Kurth, PhD, CNM, MPH, FAAN, Dean & Linda Lorimer Professor of Nursing
Soohyun Nam, PhD, APRN, ANP-BC Associate Professor
LaRon Nelson, PhD, RN, FNP, FNAP, FAAN Associate Professor, Associate Dean for Global Health & Equity
Monica Ordway, PhD, APRN, PNP-BC, Associate Professor of Nursing
Carmen Portillo, PhD, RN, FAAN, Executive Deputy Dean & Professor
Nancy S. Redeker, PhD, RN, FAHA, FAAN, Professor
Lois Sadler, PhD, RN, FAAN, Professor
Dena Schulman-Green, PhD, Associate Professor of Nursing
David Vlahov, PhD, RN, FAAN, Associate Dean for Research
Robin Whittemore, PhD, RN, FAAN, Professor
Julie Womack, CNM, APRN, PhD, Associate Professor 
Canhua Xiao, PhD, Associate Professor of Nursing and Psychiatry
---