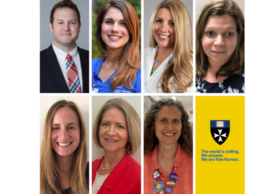 Yale School of Nursing (YSN) hosted the third annual Preceptor Appreciation event on June 11 to express gratitude to the hundreds of clinical and courtesy faculty who help educate the next generation of Yale nurses and midwives. Seven awards honored outstanding preceptors in each clinical specialty as well as the Graduate Entry Prespecialty in Nursing (GEPN) Program. 
In their own words, preceptors reflected on the joys unique to this facet of clinical education, the desire to pay it forward through mentoring, and the symbiotic nature of the relationships. Nominating students saluted the winners not only for their outstanding pedagogy as subject matter experts, but also for their role model status as compassionate people.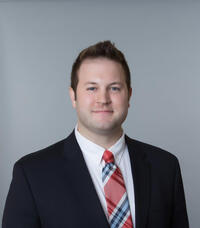 Eric Festa '17 MSN, RN, APRN
Adult/Gerontology Acute Care Program
Yale New Haven Hospital
"I remember how terrifying it was when I was a GEPN and stepping into the hospital for the first time. I was worried about everything I was doing, and if I was doing it right. I found this to be one of my biggest barriers to learning while I was a GEPN—the anxiety. This is what I try to bring to precepting, and why I enjoy it. I try to engineer an environment where students can get past their anxiety to learn practical and fundamental skills that they can take with them for the rest of their careers. Seeing them overcome the struggles I faced as a student is extremely rewarding."
Nominating student Josh Kwan '21 MSN praised Festa as the exemplar of a compassionate, dedicated professional throughout the COVID-19 pandemic.
Kelsey Panosky, MSN, RN-BC, CNE, C-EFM
Graduate Entry Prespecialty in Nursing (GEPN) Program
Lawrence + Memorial Hospital
"This is my second year as a preceptor for YSN, but the first year I've been able to bring three groups of students to L+M Hospital's Labor, Delivery, Recovery, and Postpartum unit for their childbearing clinical rotation. It has been a joy to listen to these students' experiences and perspectives and to share with them my passion for this area of nursing. They are an incredible group of students, and I feel extremely lucky to not only teach these students, but to learn from them as well."
Panosky was nominated by Monica Checa '23 MSN, Ruka Ademola '23 MSN, and Nathan Yuen '23 MSN, who highlighted Panosky's ability to discuss fraught topics in his nomination. "Kelsey was one of the best preceptors I've ever had during my time at YSN," Yuen wrote. "She was patient, kind, and enthusiastic about teaching us every day. She taught us about the nuances between what we learn from textbook to real life applications with regards to language and structural racism."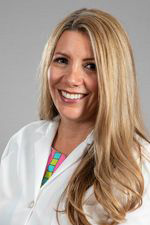 Melanie Alves Mollica '03 MSN, ANP, WHNP
Adult/Gerontology Primary Care Program
Hartford HealthCare
"I have been precepting students for the last ten years, and I still find it just as rewarding. Students bring positive energy and enthusiasm to the office, which reminds me of why I chose a career in nursing. It is so rewarding to witness a student flourish and become confident in their knowledge with every passing week. I am honored to be part of the process that brings forth such an impressive group of YSN graduates."
Nominating student Valerie Williams '22 MSN described Alves as a brilliant, charismatic, and compassionate provider who takes the time to get to know and understand her patients.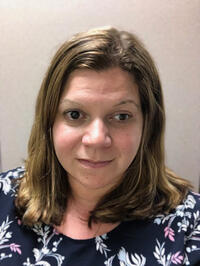 Elyssa Noce '17 MSN, RN, MSN, APRN
Family Nurse Practitioner Program
Yale New Haven Health
"I love being a preceptor for YSN for so many reasons—primarily, the opportunity to provide a safe setting for the students to learn more about the APRN role, encourage students to learn more about the complexities of patient care across diverse populations, and provide mentorship as they prepare for the transition from student to provider. It is always so exciting to see students start their rotation fearful of nephrology, but then finish the semester with a newfound love of all things kidney!"
In her nomination, Nicole Phalen '21 MSN recounted an example of Noce's tendency to go above and beyond for patient care. "When a 60 year-old-male with failing kidneys visited the clinic, Noce learned that his condition was complicated by his lack of legal documentation, which prevented him from accessing the preparation process for dialysis. 
"Noce compassionately delivered the news, patiently answered questions, and reached out to potential case managers for assistance in managing his access to care. Although she was not managing his diabetes, she also provided him with a continuous blood glucose monitor to help decrease the cost associated with his diabetes care and improve his overall health outcomes. Noce consistently goes above and beyond for her patients."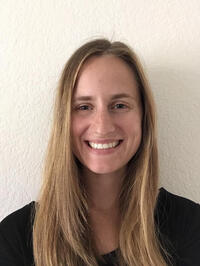 Kayla Murphy, MSN, CNM
Nurse-Midwifery and Women's Health Programs
Center for Women's Health and Midwifery
"I enjoy precepting because I am able to see and guide students in becoming the next generation of midwives tasked at taking care of our communities. It is honorable how they have accepted this call and have devoted themselves to learning this role, and it is my privilege to bear witness to their journey. I am also happy to give back to the midwifery community in precepting as so many preceptors did for me."
Nominating student Tess Brickley '22 MSN reflected on how much she has learned while working with Murphy. 
"Kayla is truly a role model; she is a compassionate, thorough provider and hands-on teacher," Brickley said. "She consistently provided me with constructive feedback to develop my clinical skills and worked with me to set goals. It's been so impactful in developing clinical reasoning. She pushed me to find my own answers, make my own assessments, and create plans for patients.
"It often feels overwhelming to be a student midwife," Brickley said. "There are so many skills and so much information we need to garner in such a short period of time. The push to feel fluent with the breadth and intricacies of all this information has often led to me feeling like I am falling short. This was my first midwifery rotation, and my semester with Kayla has shown me that learning and being in this work is a lifelong practice, and we all start somewhere. Her support for new midwives and her patience and confidence in herself as a newer midwife is something I will take far beyond this rotation."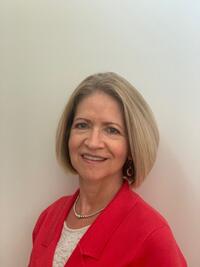 Janet R. Rimm '04 MSN, APRN, BC
Psychiatric-Mental Health Program
St. Raphael's Campus of Yale New Haven Hospital
"Precepting allows me to keep learning, since I see this setting and our patients through new eyes, hear their questions, or hear about new info that they are learning. I was privileged to have very good preceptors while I was a student and so appreciate the time, patience, and effort that they offered for my clinical experience. In recognition of their efforts toward my education and with a goal of 'giving back,' I try to continue the role of preceptor and hope that they will do the same for future students."
Nominator Katherine Melton '22 MSN considers Rimm a mentor and role model provider.
"She views the patient as the expert of their own experiences, providing them with a sense of agency even when they are in a fundamentally vulnerable position as a patient in the hospital," Melton said. "She is authentic, demonstrates accurate empathy, and establishes appropriate and constructive boundaries. Seeing her work with patients reminds me of who I want to be as a future provider and why I entered this field in the first place."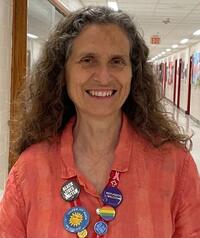 Clarice Begemann '90 MSN, '90 MBA, RN, MSN, APRN
Pediatric Nurse Practitioner Program
Wilbur Cross Body Shop
"To see nursing students gain knowledge and comfort in caring for teens, and to see teens enjoy interacting with the nursing students is very rewarding. I can learn from the ways nursing students interact with patients, and the questions they ask me help me stay current in my clinical knowledge and aware of how I practice—precepting makes me a better clinician. Nursing students also tend to be energetic, interesting, kind, smart, hardworking, helpful—who wouldn't want to spend time with them?"
Nominator Kate Jewson '21 MSN complimented Begemann's empathetic listening, patient-centered care, and cultural humility. During the ceremony, Jewson also conveyed admiration for Begemann's actions outside a clinical setting. 
"She is constantly devoting her time to helping others through efforts such as organizing and volunteering to pack groceries on a Saturday, leading a group at Fair Haven devoted to promoting and enhancing anti-racism and social justice, and volunteering with organizations such as CT Responds to assist with COVID relief in her 'free-time,'" Jewson said. 
Join the Preceptor Community
Preceptors help educate, grow, diversify, and inspire the next generation of nurses and midwives and advance the school's mission of better health for all people. Commitments range from the impact of a single semester through Lynn Peckham's '87 MSN, APRN, PPCNP-BC incredible achievement of precepting in five consecutive decades.
For more information about the benefits and guidelines of becoming a preceptor, visit Precepting At YSN or contact Director of the Clinical Support Unit Tracy Chidsey at tracy.chidsey@yale.edu.