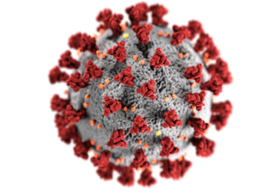 Over the past two months, Yale School of Nursing (YSN) has been working to identify resources to support providers in lower-resourced settings during the global COVID-19 (coronavirus disease) pandemic. The result of those efforts is the COVID-19 Nursing Toolkit.
"By April, it became clear that we needed to better support healthworkers, particularly nurses, in resource-constrained environments," said Dean Ann Kurth '90 MSN, PhD, CNM, MPH, FAAN. "Nurses  in low and middle-income countries, where we have started to see COVID cases rise, are operating under different circumstances than providers in wealthier health systems. One example of this contrast is that while many large American hospital systems focused on maximizing ventilator capacity, low-resource providers around the world were operating in settings that lacked ventilators completely."
Kurth and Executive Deputy Dean Carmen Portillo, PhD, RN, FAAN assembled an interdisciplinary team to collect pertinent materials from pandemic experts into a single site. Reference librarian Janene Batten, MLS provided sourcing expertise, Simulation Director Virginia "Ginger" Sherrick, MSN, APRN, FNP-BC, RN-BC, CHSE, examined the materials with a clinical eye, and Program Manager Emily Finn, MPH provided a public health perspective and took the lead on coordination among team members and IT services. Patricia Ryan-Krause '81 MSN, MS, PCPNP-BC and Dr. LaRon E. Nelson, PhD, RN, FNP, FNAP, FAAN also supported the group effort.
The site includes resources that are helpful to both health professionals and to members of the general public, covering topics from protocols for proning (turning patients for better respiration) to ethical frameworks for care decisions, to face mask fabrication, to evidence-based communication to dispel common COVID-19 myths. Many materials are available in a variety of languages.
"This is the first pandemic in our lifetimes that affects everyone, no matter how high- or low-tech the setting," Sherrick said. "COVID-19 made us fallible, and we hope that these resources will help nurses on the front lines of care."
View the toolkit here.