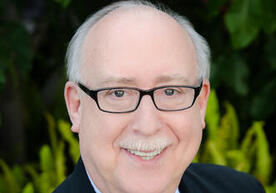 On June 24, Associate Attorney General Vanita Gupta sent a letter to state courts across the country encouraging the implementation of eviction diversion strategies, citing an article co-authored by Professor of Nursing Dr. David Vlahov, PhD, RN, FAAN. 
"Eviction, Housing Equity, and the Spread of COVID-19: Housing Policy as a Primary Pandemic Mitigation Strategy" was published in January in the Journal of Urban Health. 
"The public health crisis of the pandemic may be receding, but the housing crisis that would be prompted by lapsing state eviction moratoria cannot be ignored," Vlahov said. "The strategies Associate Attorney General Vanita Gupta outlines in this letter could make a real difference for the millions of renters who are currently behind on payments."
Gupta's letter makes a variety of recommendations, including requiring landlords to apply for rental assistance before filing for eviction, extending pending eviction cases, modifying summonses and other forms to alert litigants to the availability of eviction diversion programs and rental assistance, and partnering with community-based organizations and legal services providers to raise awareness about the availability of rental assistance.
"Eviction diversion strategies like these encourage landlords and tenants to resolve disputes without formal adjudication and increase the chance that tenants can stay in their homes," Gupta's letter says.
Other Yale co-authors include Yale School of Public Health faculty Dr. Gregg Gonsalves and Dr. Danya E. Keene.
Vlahov's previous work in this area includes joining an amici curiae brief last fall describing the importance of the national eviction moratorium in preventing the spread of COVID-19.
"These evictions would disproportionately affect populations already hit hard by the novel coronavirus," Vlahov said in October 2020. "People of color, the poor, and people who use drugs would add to the homeless population, making it even more difficult for a larger number of people to seek testing, treatment, and care. We hope that the court will recognize the importance of preventing the evictions."