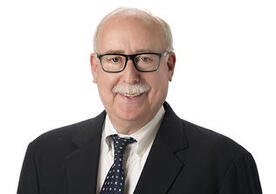 David Vlahov, PhD, RN, FAAN, recently published the research paper "A Community Responds to the COVID-19 Pandemic: A Case Study in Protecting the Health and Human Rights of People Who Use Drugs" for the Journal of Urban Healthwith Yale colleagues Robert Heimer, PhD of the School of Public Health and Ryan McNeil, PhD of the School of Medicine. The findings show how a coalition of stakeholders took early action at the start of the COVID-19 (coronavirus disease) pandemic, even before official guidance was released, to develop risk reduction strategies.
The research focuses on New Haven and Connecticut, showing that during emergencies like the current pandemic people who use drugs face risks from a variety of factors. These include: their ongoing drug use, reduced ability to secure treatment for that drug use and correlated maladies, lack of access to preventive hygiene, homelessness, street-level policing, and criminal justice involvement.
"It is imperative that during emergencies like the COVID-19 pandemic that we continue to advocate for at-risk populations, such as people who use drugs."

- David Vlahov, PhD, RN, FAAN
"For example, when treating patients for opioid use disorder, increasing the amount of take-home methadone doses reduces traffic flow at clinic sites. Telemedicine and home-delivery of medication can also reduce risk for both the providers and the patients."
Vlahov and his collaborators defined communities at risk as active users who need access to harm reduction services, people in treatment who need access to their medications, the homeless and marginally housed people who need improved hygiene, people engaged in sex work, and incarcerated people who need release from custody.
The coalition took early action at the onset of the pandemic, even ahead of state and local guidance, to develop and implement risk reduction strategies. Read the full research paper and learn more about the coalition's work here.