Yale School of Nursing (YSN) is home to a team of nurse scientists conducting cutting-edge research on sleep across the lifespan, and their work goes well beyond National Sleep Awareness Week (March 14-20). Learn more about their current and upcoming projects now, and stay tuned for the Sixth Annual Sleep & Symptom Research Symposium on Friday, April 30.
Collaborative Research Across Yale
Beatrice Renfield Term Professor of Nursing Nancy Redeker, PhD, RN, FAHA, FAAN has explored the mysteries of sleep for more than 25 years, addressing the role of sleep and sleep disorders among patients with acute and chronic conditions and the effects of behavioral sleep promotion interventions for clinical and community populations. She is also the Director of the YSN Center for Biobehavioral Health Research, better known as the sleep lab.
Redeker serves as Principal Investigator, author, or guide on major projects about sleep in patients with heart failure, insomnia, opioid use disorders, and stroke. She mentors and develops young nurse scientists and collaborates often with colleagues throughout the Yale School of Medicine, the Yale Child Study Center, and beyond. You can read some of her most recent work in the journal Behavioral Sleep Medicine in the article "Effects of Cognitive Behavioral Therapy for Insomnia on Sleep, Symptoms, Stress, and Autonomic Function Among Patients With Heart Failure."
Disrupted Sleep for IBD Patients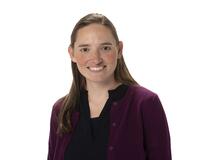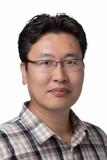 Assistant Professor of Nursing Samantha Conley, PhD, RN, FNP-BC recently published a paper with Redeker and Senior Research Scientist in Nursing Sangchoon Jeon, PhD about the sleep characteristics of people with inflammatory bowel disease (IBD). 
Sleep disturbance is common in patients with IBD and is associated with poorer quality of life and increased disease activity. However, little is known about specific sleep characteristics and rest-activity rhythms (RARs) in this population.
The paper set out to accomplish three things: (1) describe sleep characteristics and RARs; (2) compare sleep characteristics and RARs and GI symptoms by disease activity; and (3) describe associations between sleep characteristics, RARs, and GI symptoms among adults with IBD.
Read the full article here.
Research on Toddlers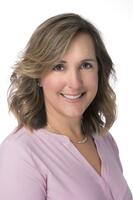 Associate Professor of Nursing Monica Ordway,'97 MSN, '11 PhD, APRN, PNP-BC is building on NIH-funded longitudinal research examining the associations among sleep, stress, and health among socioeconomically marginalized toddlers from ages 12 to 24 months that was completed in October 2019. New data collection with this cohort began in the fall of 2020 with questions specific to COVID-19, providing an opportunity to study the pre- and intra-effects of the pandemic. 
Ordway will further explore the intersectional relationships that may contribute to health inequities and identify critical periods for development of interventions to buffer the stress response within children who experience adverse childhood experiences (ACEs). This work will include novel approaches such as geographic information systems to examine environmental and policy-driven influences on health inequities. Dr. Ordway was recently awarded NIH funding to conduct a pilot clinical trial of a multi-level sleep health promotion intervention in Early Head Start childcare programs that was developed in collaboration with her mentors, Drs. Redeker and Lois Sadler, '79 MSN, PhD, RN, FAAN, professor at YSN and the Yale Child Study Center with expertise in maternal and child health, community-based participatory research, and intervention development.
Adolescent Sleep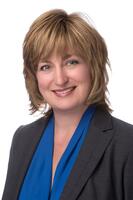 Associate Professor of Nursing and Pediatric Nurse Practitioner Specialty Director Dr. Alison Moriarty Daley, '94 MSN, PhD, APRN, PPCNP-BC, FAAN, presented her most recent work "Something Has to Give: An Urban Community-Engaged Study of Adolescent Sleep" at the Trinity College Dublin's Trinity Health and Education International Research Conference 2021 "Transforming Healthcare in a Changing World: New Ways of Thinking and Working." In this community-engaged focus group study, Dr. Moriarty Daley and colleagues explored multi-level influences on adolescent sleep health and behavior from the perspectives of adolescents, parents, and school personnel. Coauthors include Redeker, Sadler, and YSN Program Manager Meghan O'Connell.
The researchers found that high school students have many school and family related pressures that contribute significantly to decreased nighttime sleep, which impact peer and parent relationships and school experiences. Dr. Moriarty Daley's work provides further insight into the challenges associated with improving sleep for adolescents within an urban community and will inform a customized sleep intervention for adolescents in the local community.
The Stigma of Opioid Use Disorder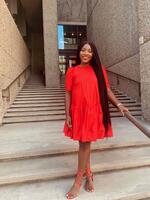 Doctoral candidate Uzoji Nwanaji-Enwerem, FNP-BC, MSN, RN, BSN focuses her sleep research on stigma. Her dissertation will be an explanatory sequential mixed methods study that aims to (1) evaluate the effects of Opioid Use Disorder (OUD)-related stigma and intersectional discrimination on self-reported and objectively measured characteristics of sleep, relapse, and retention among patients on Medication for Opioid Use Disorder (MOUD) and (2) obtain a comprehensive understanding of experiences and perceptions of stigma and discrimination and their associations with sleep deficiency, relapse, and retention in treatment with MOUD. 
Funding was awarded through a diversity supplement to the CLOUDS study (Collaboration Linking Opioid Use Disorder and Sleep) supported by the NIH. The interdisciplinary team of CLOUDS investigators and mentors includes Redeker and Sadler of YSN and Dr. Klar Yaggi and Dr. Declan Barry at the Yale School of Medicine. 
Maternal and Family Sleep Patterns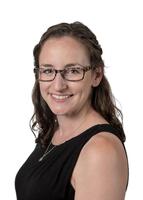 After a one-year delay due to the COVID-19 pandemic, postdoctoral associate Eileen Condon, '12 MSN, '18 PhD, APRN, FNP-BC is currently conducting a study to examine the relationships between maternal stress and adversity, family sleep and routines, and child indicators of toxic stress among families living with socioeconomic adversity. In another example of intra-school collaboration, Redeker and Sadler provide mentorship and guidance for Condon. 
"The CARING Study: Childhood Adversity and Resilience in the Next Generation" is funded by the National Institute of Nursing Research, an NIH institute. 
Coming Up Next: Sleep Symposium
YSN, the Yale Center for Biobehavioral Health Research, and the Yale Program in Sleep Medicine are hosting the Sixth Annual Sleep & Symptom Research Symposium on Friday, April 30. The virtual event will feature Dr. Teresa Ward of the University of Washington and Dr. Samuel Kuna of the University of Pennsylvania as keynote speakers. Registration opens in mid-March.
The deadline to submit an abstract for the poster/data blitz presentations on research related to sleep, symptoms, or chronobiology is Friday, April 2. Abstracts may report completed research or research in progress that addresses sleep and sleep disturbance. 
Abstracts must be no more than 350 words and organized as follows: title, authors/credentials, affiliations, and contact information. Include background of the study, aims/objectives, methods, results, and conclusions. Please use one-inch margins and Arial 12-point type. Submit your abstract here.