By Lizamishel Boateng
New Haven Promise Scholar 
Yale School of Nursing (YSN) hosted the 5th Annual Preceptor Appreciation event and award ceremony on June 8, recognizing providers from every specialty and the Graduate Entry Prespecialty in Nursing (GEPN) program. As volunteer clinicians who dedicate many hours to teaching and mentoring YSN students, preceptors fulfill a vital role in educating, guiding, promoting diversity, and inspiring the upcoming cohort of nurses and midwives.
Nominating students shared what makes these preceptors extraordinary in their submitted materials, which were shared during the ceremony. Excerpts below have been lightly edited for clarity.
Adult/Gerontology – Acute Care Nurse Practitioner: James Sullivan, APRN
The Hospital of Central Connecticut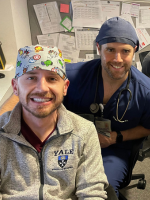 "In my entire career, I have never had the privilege of working with a more professional, kind, astute, and compassionate provider. Learning with Mr. Sullivan has been my best experience in my entire professional and educational background to date, and I hope I am provided the privilege to continue to learn from this incredible APRN. He embodies the core values of integrity, diversity, equity, and inclusion, and consistently ensures his entire team is treated with respect, compassion, and professionalism. He is the type of provider and educators our healthcare system needs more of. His commitment to providing high-quality, equitable, and evidence-based care is unmatched." 
–Drew Baney '24 MSN
Nurse-Midwifery and Women's Health: Eliza Holland, CNM
WHA Midwives/Women's Health Associates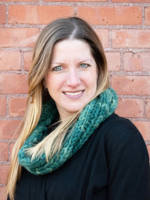 "Eliza is a fantastic role model for new midwives as she really does every aspect of what I believe is important to be a truly great midwife and member of this community. She provides excellent care based on updated evidence, she does not hesitate to respond to changing patient needs and culture with an open and proactive mind; she conducts herself like a thoughtful professional and businessperson; she participates in policy and professional organizations; and actively builds community and mentors. New midwives must see themselves as care providers, activists, businesspeople, and eventually teachers/mentors of the next generation for this industry to grow and prosper." 
–Samantha Duplantis '23 MSN
Family Nurse Practitioner: Jana Young, MSN, MPH
Cornell Scott – Hill Health Center New Haven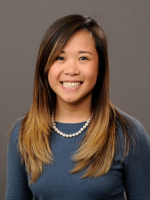 "Jana clearly has a passion for teaching, and she somehow excels at it while simultaneously being an incredible provider. I feel that I learn 20 new important things every time I'm in clinic with her. She does a good job of quizzing me in a way that feels supportive and like she's truly invested in my learning. Just during our last clinical we practiced one-liners to present to the attending physicians, something we don't get a lot of practice with at YSN. She also makes me write down something that I learned each day that I want to bring to practice. A list that is ever-growing and will be invaluable in the future."  
–Matthew Bouwer '24 MSN
Pediatric Nurse Practitioner: Ranbir Bains, PhD, APRN, CPNP
Barnard School of Environmental Science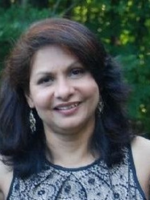 "Ranbir was able to give me a fantastic experience working in a school-based health system with school-aged children from many different backgrounds. Her knowledge of the field as well as her connection to the students we worked with was inspiring to see, and she challenged me by encouraging me to manage every patient that walked through the door (there were many).
She always was willing to spend time considering my questions, and we worked through problems we encountered in clinic together as a team. Ranbir's dedication to the kids at school was palpable from day one. She cares so much for her students and their families, and throughout the rotation I could easily see how much the families appreciated her presence in their kids' lives." 
–Helen Montie '23 MSN
Women's Health Nurse Practitioner: Nina Erlanger, DNP, FNP-C, APRN
Planned Parenthood of Southern New England, Inc.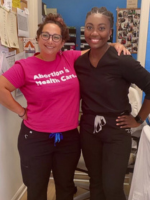 "Nina was an excellent role model in many ways. One specific example I witnessed was her regularly asking her office team for feedback on how she could contribute to improving the workflow. During these moments she was transparent when she noticed her actions may have been affecting efficiency and openly welcomed critique. I've carried this example of how to be a transparent clinical leader since then. Nina constantly advocated for her patients and found ways to meet them where they were." 
–Leoncia Gillespie '23 MSN
 Adult/Gerontology Acute Care Nurse Practitioner: Jaime Cavallo, MD, MPHS 
Yale Physicians Building - Urology, Yale New Haven Hospital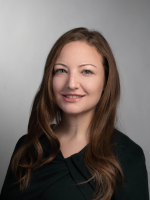 "Dr. Cavallo is very warm and welcoming; she is so compassionate with her patients and always has their best interests in mind; she is meticulous in their care, and overall, a great teacher and mentor by inspiring me to work hard and have high expectations. Any student would benefit from learning from her and her clinical approach. Dr. Cavallo knew about my surgical and clinical research interests and so she helped me to get scrub trained at York Street so that I could shadow and first assist more surgical cases (which I went on to do in Urology and Plastic Surgery) as well as added me to her IRB protocol so that I could work with the department's QI Fellow on a clinical research study." 
–Devin Shaheen '23 MSN
Psychiatric–Mental Health Nurse Practitioner: Jeffery S. Landau, MD
Whiting Forensic Hospital
"Dr. L. engaged us with the latest research on patients with rare conditions we treated, provided us with exposure across a broad range of clinical settings, always took time to review every patient afterwards. Dr. L. always provided excellent clinical care and made great decisions and discussed them openly with us. In the school-based settings, he would follow patients after their coverage or institutional affiliation and provide care free of charge. This care often made a big difference in their lives. Overall, it was fascinating to follow a clinician working across a variety of settings. 
–Rafael Castellanos '24 MSN
Graduate Entry Prespecialty in Nursing (GEPN): Alison Burtraw 
Yale New Haven Hospital, Post-partum Floor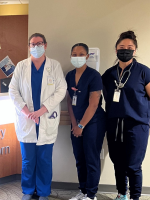 "Alison is the epitome of what a preceptor should be. She understood we were students, met us at our level, but challenged us to be better, all while maintaining her composure, understanding, and kindness every single Saturday. It was evident how much she impacted not only the students, but the other nurses as well. She made it a point to learn everyone's name on the floor, said hello to everyone, and was always super friendly. You could see people's eyes light up when they saw Alison on the floor. Alison deserves to be recognized because not only for the way she treated patients, but for her ability to foster such an amazing and positive environment for her students, too." 
–Ratsamy May, '25 MSN
Guest Speakers
The event also included a Simulation Lab tour and two hours of continuing education credit.
Jessica Johnson, DNP, APRN, PMHNP (BC), Clinical Instructor of Child Psychiatry at Yale University School of Medicine, discussed the topic, "A Practical Approach to the Evaluation and Treatment of Attention-Deficit/Hyperactivity Disorder."  
Colleen Teevan, PharmD, BCPS, BCCCP, FCCM, System Pharmacy Clinical Manager at Hartford Healthcare, shared her expertise on the topic, "I Knew We Were in Trouble – Opioid Updates." 
In Memoriam: Christopher J. Andreozzi '15 MSN, APRN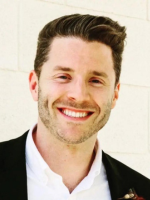 The ceremony also took a moment to recognize former Christopher J. Andreozzi, who died on May 23, 2023 in New Haven during a medical event. Andreozzi specialized in Child and Adolescent Psychiatry as an Advanced Practice Registered Nurse (APRN).
According to his obituary, Andreozzi dedicated his life to providing mental health care and cared deeply about the 988 Suicide and Crisis Lifeline. 
Become a YSN Preceptor 
There are many benefits to becoming a preceptor, including invitations to YSN events throughout the year, Yale ID access to the university libraries, and the ability to audit one YSN course per year. Learn about the benefits of YSN precepting here.
For more information on becoming a YSN preceptor, please reach out to Tracy Chidsey, Director of the Clinical Support Unit at tracy.chidsey@yale.edu.