In the final month of the 2017-2018 annual fund scholarship campaign, which provides financial support to deserving scholars, we're featuring Diane Kim '20 as our Yale Nursing student of the week!
Diane is a women's health nurse practitioner student training to be a certified nurse midwife. It was her service as a maternal and child health volunteer with the Peace Corps in Cameroon that drove home her love of working with women and attending births and led her to study the Women's Health NP and CNM specialty at Yale Nursing. In Cameroon, Diane worked to improve maternal and child health outcomes in a small health center in a rural village. She partnered with the health center to improve its pre-natal care services, taught a pregnancy class for expectant mothers, and helped with campaigns to encourage families to seek pre-natal care and give birth at the health center instead of at home without a skilled attendant.
Outside of classes and clinical at YSN, Diane volunteers for HAVEN Free Clinic and Planned Parenthood. Her goal is to work in primary care for women and as a midwife in an international setting.
You can help Diane and other nursing students work in the settings where nurses are needed most by making a gift to the annual fund. 100% of dollars raised goes to student financial aid. Give today!
A few words from Diane…
I grew up in Orange County, California and went to UC Davis, where I studied International Relations and Italian with a minor in Human Rights Studies.
In college, I was always seeking out experiences related to international studies and public health. I worked with the International Rescue Committee in Sacramento and was a research assistant for a professor who studied PTSD in survivors of the 2004 Indian Ocean Tsunami and Southeast Asian refugees living in the Greater Sacramento area. I ended up majoring in Italian after a brief semester studying abroad in Florence led to a greater obsession with Italian films and literature. After graduating in 2013, I took some time off to travel and worked odd jobs in hospitality in France, Germany and Italy before I moved to the Bay Area to work for the San Mateo County Public Health Department. After a year and a half working at a desk, I decided I needed adventure back in my life again. So, I applied for the Peace Corps and was sent to Cameroon as a Maternal and Child Health Volunteer. I finished my service in August, just in time to make the move to New Haven to start at YSN! Now other than classes and clinical at YSN I volunteer for HAVEN Free Clinic and Planned Parenthood.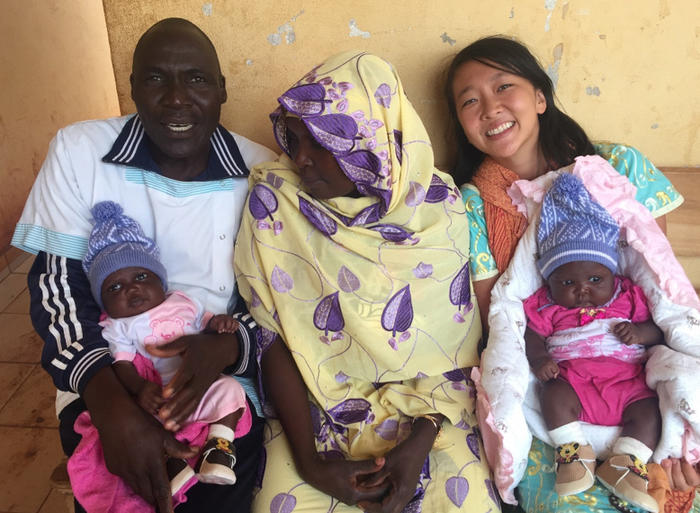 Photo: Diane Kim with with Essaya, a nurse at the health center in Cameroon, and Matta, a woman who graduated from a pregnancy class they taught. She gave birth to twins and named her babies after Essaya and Diane!